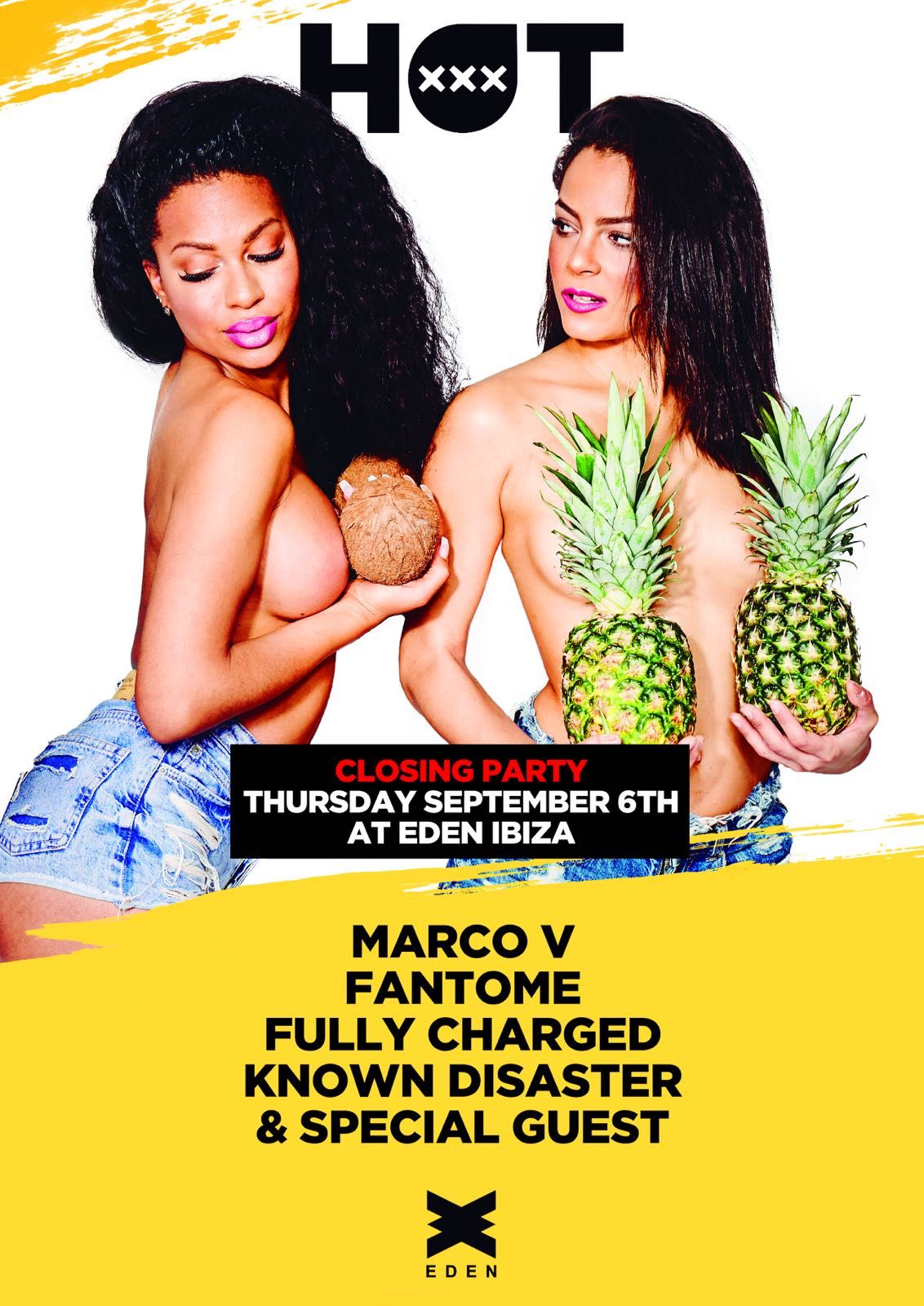 HOT closing party at EDEN 6th September 2018
It has been a highly successful first season for HOT at Eden, and as we all know, all good things comes to an end and we would like to celebrate this with a massive closing party
HOT is a party all about musical diversity, with a vast range of different music styles amongst our artists. The aim of the brand has always been to get the audience to feel the magic and to get a genuine experience from good quality music, the environment around, and to really get the essence of what our parties really are about.
We hope to see all of you at our closing where we will have Marco V smashing the dj booth, joined by HOT owner and resident FANTOME, Fully Charged, Known Disaster and a special guest.
We have had an amazing season, enjoying performances by both big names and hot new talents like Eddie Halliwell, Judge Jules, Futuristic polarbears, Fantome, Luca Testa, Fully Charged, Abel the kid, Jenil, Ducka Shane, DJ Kone & Mark Palacios, Steve Waas, Known Disaster, and BLVCKR.