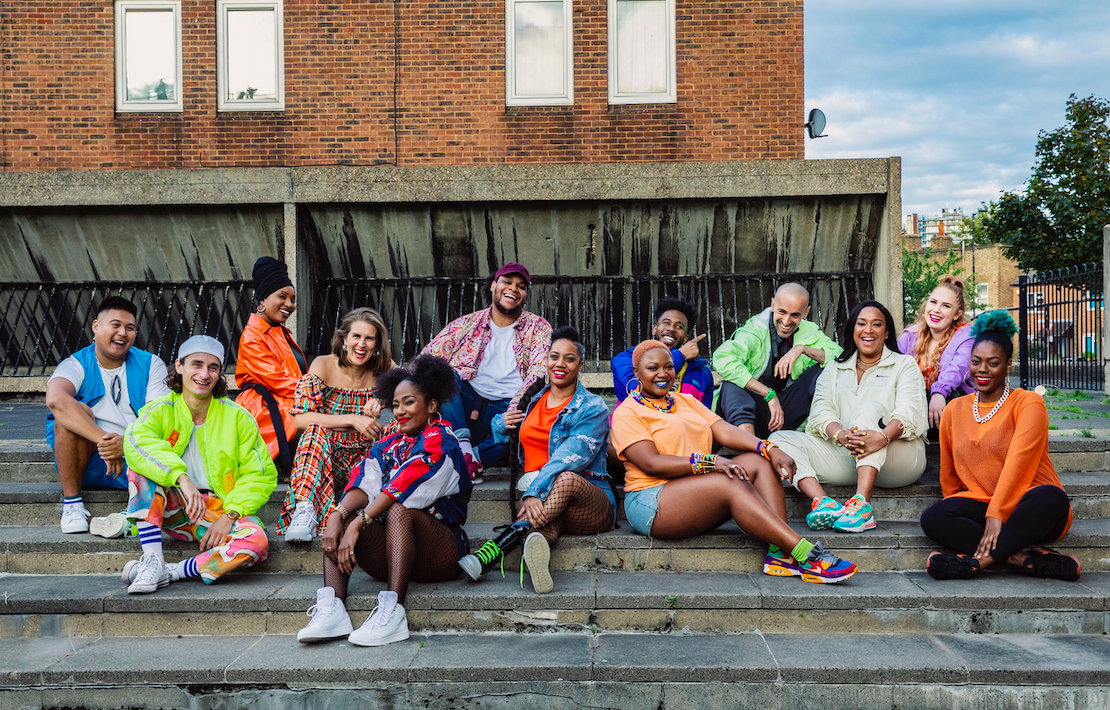 House Gospel Choir launch new remix package for latest single Keep On Movin'
UKG legend Zed Bias has remixed the latest House Gospel Choir single 'Keep On Movin'', out 22nd January.
The Manchester DJ, producer and electronic pioneer injects some bumpy, 2-step energy into 'Keep On Movin'' while maintaining the 90s UKG vibes and soulful gospel vocals that characterise the original.
"I've been a fan of HGC for some time now, but their live performances last summer online filled my heart with joy over lockdown. So when I got the call to do this remix, I was truly over the moon" Zed Bias
Lyrically this song is an important reminder to everyone, no matter what you're going through, to trust that you're going to be alright.  It marks the first in an array of House Gospel Choir remixes, with the likes of Funk Butcher and Mike Delinquent all lined up to remix 'Keep On Movin'' in the coming weeks.
"We love the original version so much that we just had to celebrate it with a few remixes!  Hearing the remixes for the first time took me straight back to my first Garage rave…hoping I'd get in! Dancefloor, we WILL meet again…" Natalie Maddix fondly reminiscing.
'Keep On Movin' is the 14th track addition to ​House Gospel Choir​'s recently released debut album ​RE//CHOIRED​, an acclaimed 13-track LP that was born out of a love for sound system culture, the healing power of house music and the group seeking to channel the magic of people working together to raise the vibrations. Collaborator Todd Terry ​recently declared to ​Mistajam on Capital Dance about the choir: "​It's beautiful, it's black and it's proud".​
It featured some of the biggest producers in dance music, with house legends ​Todd Terry ​and DJ Spen​, UKG favourite ​Wookie​, ​BBC Radio 1 tastemaker ​Toddla T and Grammy-nominated producer ​Alex Metric​ all contributing amidst a star-studded list of production talent.
Bringing together a group of outstanding singers, songwriters, DJ's and music makers, ​House Gospel Choir's ​live sets create a fusion of the biggest house, gospel and garage tunes that make every performance an unforgettable experience. They burst onto the scene with ​'Salvation' , a debut single that was crowned ​BBC Radio 1 'Hottest Record' ​by ​Annie Mac​, peaking at ​#1 ​in the Music Week Cool Cuts Chart ​and ​#5 ​in the ​Billboard Dance Club Chart​.
In a challenging year, HGC were determined to do what they do best and keep raising those positive vibrations so 2020 saw the collective perform with Kylie Minogue for the 'Infinite Disco' live stream, the launch show for BBC Strictly Come Dancing, BBC Radio 1's Annie Mac in Mix takeover and live session for BBC Radio 2 Rylan on Saturday.  2021 will see HGC play a special Valentine's Day live show for the GRAMMYs and will embark on a UK tour in May, June & July of next year (see full tour dates below, with tickets available here).
The Re//Choired' online series ​launched in ​March 2020 with appearances from the likes of Barbara Tucker (​'Beautiful People')​ , ​Vula Malinga (who sang ​Basement Jaxx​'s ​'Red Alert'​), Donae'o and ​Beverly Knight seeing them ​double their Instagram followers over the last few months. Their most recent edition featured iconic dance vocalist ​Duane Harden,​ already hitting 600k views in 2 weeks and powerhouse Becky Hill racking up 300k in a week.
The Zed Bias remix of 'Keep On Movin'' marks the first in a steady stream of star-studded House Gospel Choir remixes in place for 2021.