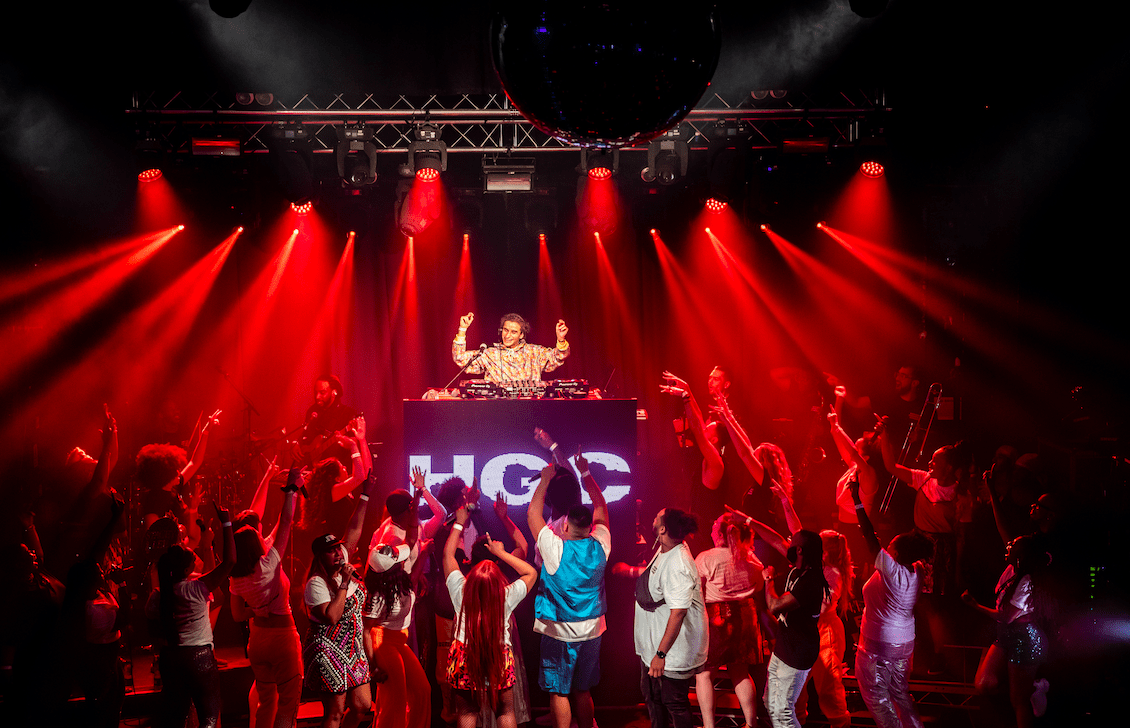 House Gospel Choir unveil Todd Terry-produced new single 'My Zulu'
The House Gospel Choir have dropped their rousing new single 'My Zulu', produced by dance music legend Todd Terry, out 7th August.
A euphoric, high-energy dose of pure house music, 'My Zulu' combines big, feelgood piano chords, African warrior chants and a chunky bassline with the now-legendary vocals of the House Gospel Choir. Also featuring the inimitable voice of Roland Clark ('Flowerz', 'I Get Deep'), who plays the part of both preacher and MC, 'My Zulu' takes the club to church and the church to the club, reminding us of house music's soulful roots and some of the best times in our lives.
"Working with the House Gospel Choir was great and a good experience for all of us," Todd Terry enthuses. "I hope to be doing much, much more in the future. True singers are forever! Re-editing 'My Zulu' was great and we are excited to get the record on the dancefloor!"
Producer Natalie Maddix, the head of House Gospel Choir, adds: "I was just a kid standing in the middle of the dance floor of a community centre in Brixton when I first fell in love with basslines. I'd literally stand with my hand on the speaker to feel the vibrations and let it move me. When I wrote the words for 'My Zulu' I was thinking about every time I've felt that feeling since and how vibrations connect everything & everyone together. But how do you articulate that feeling? Start by asking the question, "I can feel it, can you feel it?
"When we got sent the 'My Zulu' instrumental we played it in my front room, turned it up LOUD and everything just clicked into place! Todd Terry is a formidable producer and every time we've linked up in the studio or backstage somewhere it's always been good vibes. Raving behind the decks as he DJ'd at Battle Hymn in New York has to be one of the best experiences of my life. Excited to release the record and raise the vibrations even higher."
Having been crowned as Mistajam's 'hottest record' for his first Radio 1 dance show sitting in for Annie Mac, 'My Zulu' follows the double release of 'Most Precious Love' and 'Battle', produced by Grammy winner Alex Metric and UKG legend Wookie respectively, with the former becoming a viral sensation and amassing over half a million global streams to date. All three tracks will feature on RE//CHOIRED, the House Gospel Choir debut album, set for release in October, with BBC Radio 1 tastemaker Toddla T also on the list of revered artists who produced tracks for the LP.
Bringing together a group of outstanding singers, songwriters, DJ's and music makers, House Gospel Choir's live sets create a fusion of the biggest house and gospel tunes that make every performance an unforgettable experience. They burst onto the scene with 'Salvation' , a debut single that was crowned BBC Radio 1 'Hottest Record' by Annie Mac , peaking at #1 in the Music Week Cool Cuts Chart and #5 in the Billboard Dance Club Chart.
They then kicked off the new decade with single 'Blind Faith', produced by platinum-selling producer Toddla T, a deep, soulful house cut underpinned by the choir's soaring vocals.
If this wasn't enough, House Gospel Choir launched their 'Acapella Series' in March, with appearances from the likes of Barbara Tucker ('Beautiful People'), Vula Malinga (who sang Basement Jaxx's 'Red Alert'), Donae'o and Beverly Knight seeing them double their Instagram followers over the last four months, with the series drawing to a close after 17 episodes.
One of the most recognisable names from the world of house music, Todd Terry was largely responsible for kickstarting the New York house scene in the late-80s. He was also responsible for two early crossover hits with his remixes of 'I'll House You' by the Jungle Brothers and 'Missing' by Everything but the Girl, also scoring UK 'Top 10' hits with 'Something Goin' On' and 'Keep On Jumpin''. Over 30 years on he still continues to rock dancefloors and produce revered tracks.
Another feelgood, hands-in-the-air track produced by a legend of the scene, it's fair to say that House Gospel Choir's forthcoming album is shaping up nicely.
To find out more about House Gospel Choir, go to: Facebook | Instagram | Website