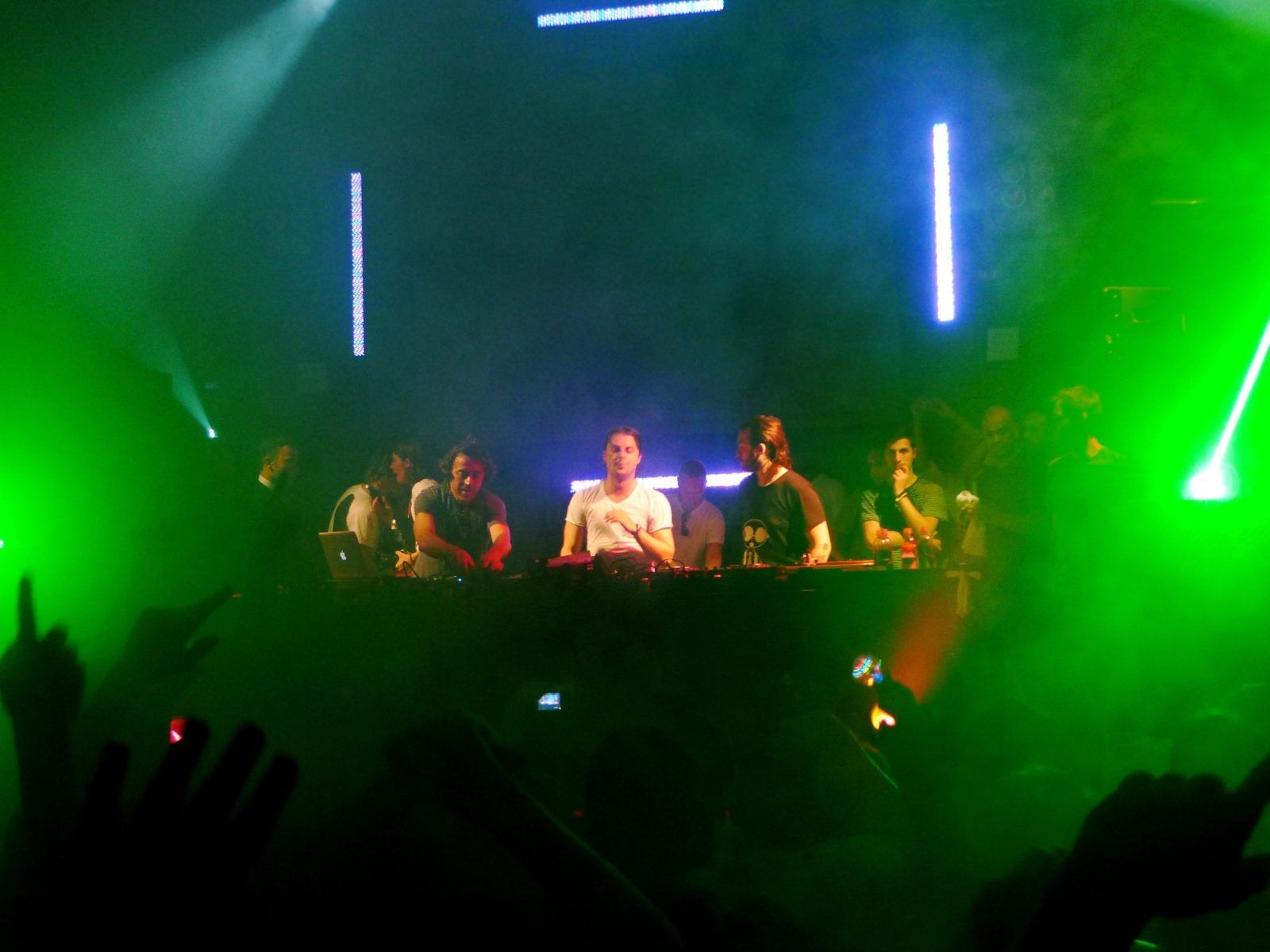 House in-House: Vegas' Blossoming Dance Scene
If there's any genre of dance music that has represented the past few years, it has to be house music. Experiencing a revival in the United Kingdom, the first of its kind since the late 1980s and early 1990s when the genre first shot to prominence on the back of legendary clubs such as Manchester's Hacienda, the music has now found an increasingly massive following in the United States. Dance music never really took off in the U.S., appetites never yearning for the mix of repetitive rhythms and delicious loops; now, however, things have changed.
EDM is now a phenomenon in the US, with Forbes magazine, of all publications, heralding the genre a 'global phenomenon'. With festivals such as Tomorrowland, Ultra Music Festival and Electric Daisy Carnival taking off, prolific electro artists such as Calvin Harris, Tiesto and Deadmau5 now regularly tour the states, and now often play in the city once only really known for its casinos; Las Vegas.
Drive down Sin City's famed strip and you can see evidence of the genre's prominence everywhere. Billboards advertising all manner of DJs, playing at some of the most iconic casinos in the city; the MGM Grand Hotel, for instance; dominate the boulevard, dethroning (temporarily, at least) Vegas legends Cirque de Soleil, Blue Man Group and David Copperfield. In this mecca of commercialism, how could electronic music, a bastion of free expression and all out hedonism, establish such a foothold?
The key driver, naturally, has been the possibility for profit. In venues such as the MGM's Hakkasan and The Colosseum at Caesar's Palace, where crowds as large as seven thousand can be entertained, the sheer size of the venue can allow promoters to easily break even. Factor in drinks sales, helped along by waitresses who beckon party-goers into VIP vodka booths and the like, and the amounts of money made are astronomical. In 2013 it was reported in the New Yorker that Casino Boss Steve Wynn had enjoyed such high profits from his four Vegas nightclubs that the gambling side of his business was now merely an "amenity". When the top dogs are thinking, and themselves saying, such things you know that an enormous change is going on within the make-up of the resorts' incomes.
The city of Vegas itself is also the reason for the huge boom. Long known as a centre for style, flashiness and excess, club goers are not just visiting for the music, they're coming from far and wide for the Vegas experience. With casinos far and wide, you just know that these EDM lovers are all practising their casino skills online on sites such as mrsmithcasino whilst they apply their neon make up and hoist up their disco leggings. The only question remains, however; is the genre but a phase, or something more permanent?