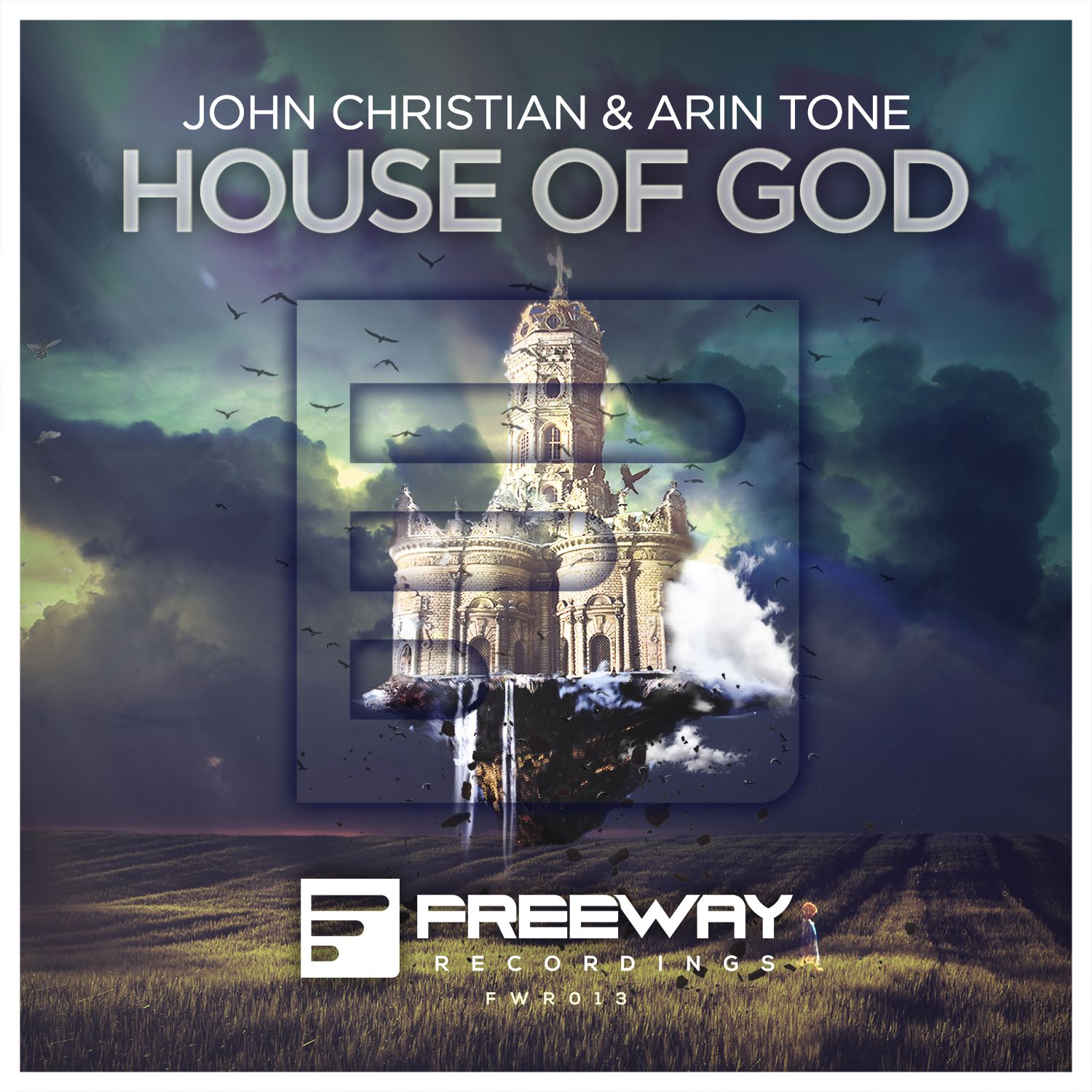 John Christian & Arin Tone - House Of God
John Christian and Arin Tone are in seventh heaven with their latest collab House Of God. In their modern take on this classic 90's track, they managed to squeeze in three different genres: techno meets bigroom meets festival. While the original by DHS was made in reference to the blasphemous TV preaches and fake TV ministers being indicted of fraud and stealing, among other things, this multi-style banger has a dark vibe but will definitely be appreciated on the dance floors!
Grab your copy here: http://smarturl.it/HouseOfGod
Last week we already gave away a preview of this track, played by Sick Individuals in their radio show 'This Is Sick #89'; https://soundcloud.com/freewayrecordings/john-christian-arin-tone-house-of-god-this-is-sick-89
The Artists
John Christian is one of the most successful producers in Dutch music history. He currently has over 2000 releases under his belt, including 450 single hit records. He decided to forge his own DJ career with the release of quality productions and remixes, all of which made their mark on the Electronic Dance Music scene and Beatport chart to boot – a decision that has seen his success gather momentum rapidly.
These days John Christian is touring and promoting his latest tracks at 'Rave Purim' in Jerusalem, Israel.
The latest release of John Christian; ' Glance To The Future', together with the Israeli duo TripL, was released on 7th of March and is still in the Beatport charts today. They made it until #6 in the Progressive House and #90 in the over all chart!
Arin Tone is a young talented DJ and top skilled producer from the Netherlands and hes definitely one to watch. Even though he is only 23 years old, Arin Tone has been producing music for a long time, fully dedicated for the last three years. He is also a ghost producer, involved with international projects related to top 10 and top 20 DJ's on DJ Mag, Dutch pop acts and some of the most important shows in the US, including EDC Las Vegas. He has already made it into the Beatport top 100 with some of his releases and has been supported by Hardwell, Afrojack, Nicky Romero, W&W, Dannic, An21 and Marcus Schossow among others.
Coming from a small town named Groesbeek near Nijmegen, Arin Tone knew he needed to move forward if he wanted to make a career with his music.
Back in 2013 he listened John Christian's remix of Avicii and Nicky Romero – 'I Could Be The One'. He sent an e-mail to the renown Dutch producer, DJ and multi-instrumentalist, proposing a collaboration with him.
John Christian was struck by Arin Tone's talent and dedication, and decided to take him into his studio-complex (where back in the days Nicky Romero was studio-based). John has been mentoring Arin Tone ever since, showing him the ropes of the producer trade and giving him the opportunity to grow into the top skilled producer that he is today.
After almost three years of daily hard work in the studio, mastering the art of producing dance music and creating his own ID sound, he is ready to take over the DJ booths and show the world what he has got. In 2015 he released 'Collage' at Protocol Recordings, 'Western' and 'Infinity 2016' on Freeway Recordings and he has an array of twelve original tracks to be released in 2016, which will definitely be his year.
Follow Arin Tone here:
Twitter: www.twitter.com/arin_tone
Instagram: www.instagram.com/arin_tone/
Facebook: www.facebook.com/ArinTone
Soundcloud: www.soundcloud.com/arintone
Youtube: www.youtube.com/user/ArinToneTV
Follow John Christian here:
Twitter: www.twitter.com/djjohnchristian
Instagram: www.instagram.com/djjohnchristian
Facebook: www.facebook.com/djjohnchristian
Soundcloud: www.soundcloud.com/johnchristian
Youtube: www.youtube.com/johnchristiantv
Website: www.johnchristian.com
Follow Freeway Recordings here:
Twitter: www.twitter.com/freewayrec
Instagram: www.instagram.com/freewayrecordings
Facebook: www.facebook.com/FreewayRecordings
Soundcloud: www.soundcloud.com/freewayrecordings
Youtube: www.youtube.com/FreewayRecordings
Website: www.freewayrecordings.com