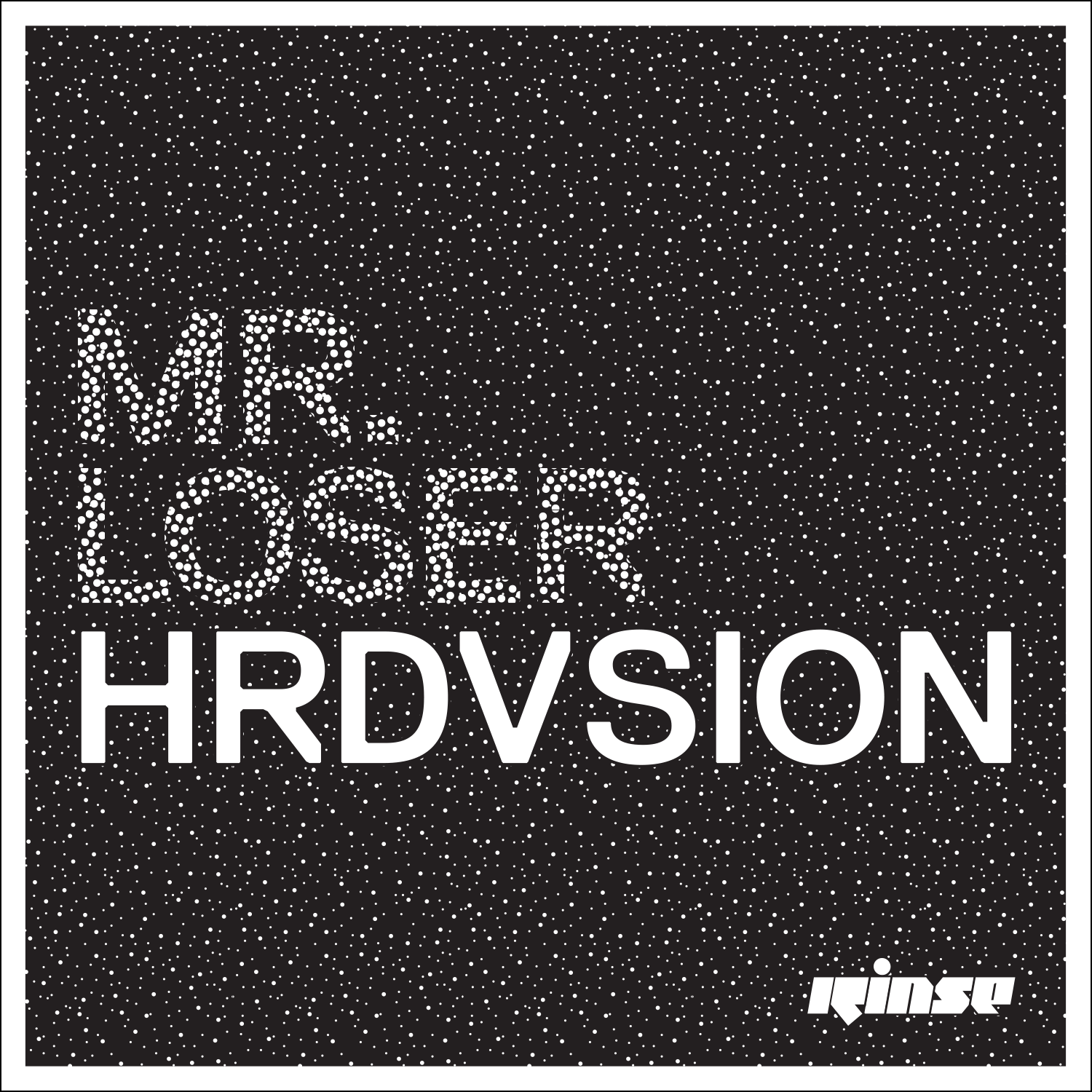 HRDVSION – Mr. Loser EP
Mr. Loser, the second release on Rinse from techno-house explorer HRDVSION, further hones the sound he's become increasingly renowned for: a blisteringly taut, deceptively catchy strain of cybernetic house. The influence of both electro and classic minimal techno bubbles through the EP's four tracks, with their robotic melodies and mechanistic funk gradually evolving over long run-times, drawing the dancefloor deep into the groove.
Lead track 'Mr. Loser' sets the EP off in dynamic form, its vocal chants and hi-hat airlock hiss corralled into a peak-time stomp of huge proportions – a drop into freaky near-silence halfway through only serves to emphasise the impact when the track launches back into full action. 'It Hurts' is pure sci-fi techno-romanticism, opening with two minutes of neon-striplit ambience before the beat emerges, drawing the track along in a melancholy haze.
'Organized Crime' suits its name, its mood of all-pervasive intrigue emerging from a complex mesh of fluorescent melodies, promising total club hypnosis. 'Swan Dive' brings the EP to a close with crystalline grace, melodies that ripple and shimmer around clipped beats. Completing a 12″ that's perhaps Hrdvsion's most fully-rounded vision to date, and certainly his most compelling.
Tracklisting:
1. Mr. Loser
2. It Hurts
3. Organized Crime
4. Swan Dive
Release Date: 23 June
www.facebook.com/hrdvsion
www.soundcloud.com/hrdvsion
www.twitter.com/hrdvsion