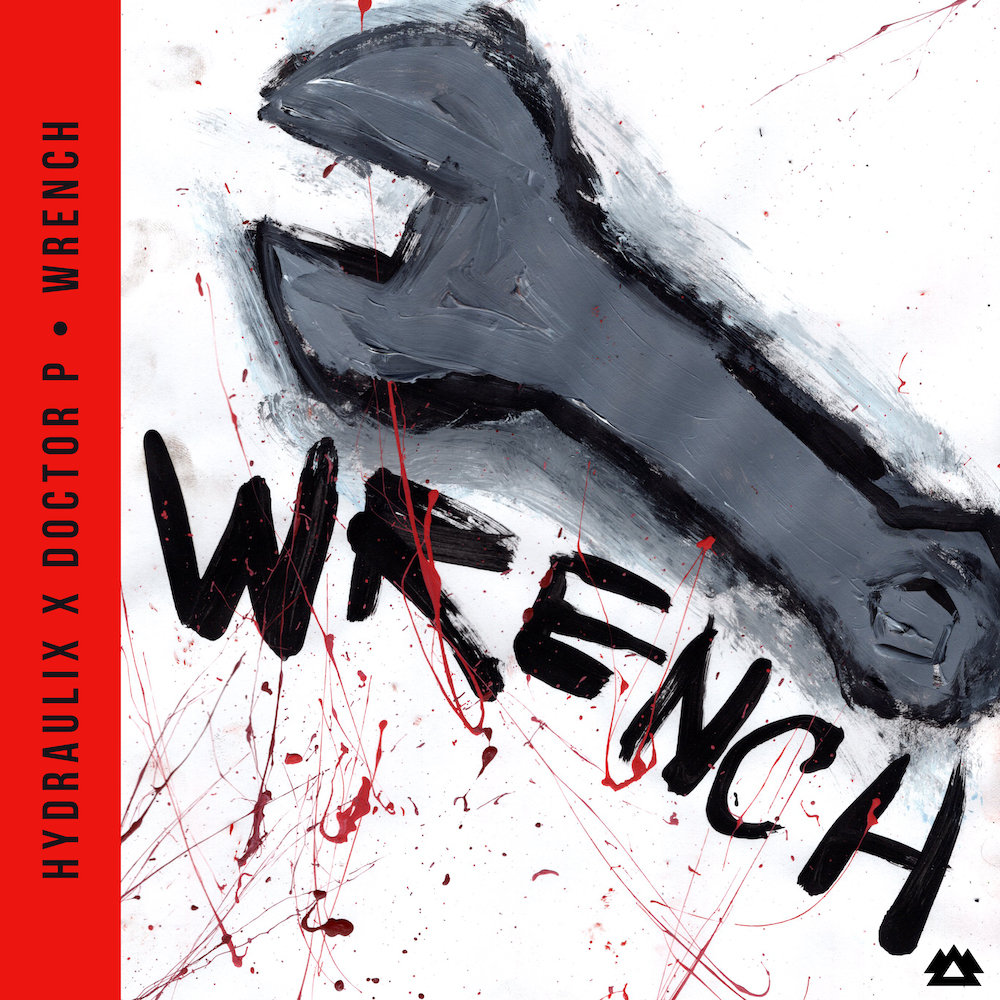 Hydraulix Links WIth Doctor P On New Single "Wrench" Ahead of His Debut Album
Wrapping up his album rollout with a bang, Hydraulix is pulling the curtain on his latest offering, a collaboration with bass music stalwart Doctor P, "Wrench." His latest production elevates his sound to a high-octane dimension, fusing his and Doctor P's respective styles to form a concoction of dub-filled extravaganza. "Wrench" marks the Australian DJ and producer's fifth and final single ahead of unveiling his highly-anticipated debut LP, Imposter Syndrome (out September 7). "Wrench" is out now via WAKAAN.
'Wrench' displays Hydraulix and Doctor P's hard-hitting bass-drenched sound that fans, old and new, know and love. The track packs a punch from beginning to end, with effortlessly glitchy textures, complete with relentless bass drops. The propelling track features an energetic buildup, bringing a raw sonic intensity to the forefront. The groundbreaking collaboration is a certified bass & drum hit, priming listeners for what Hydraulix has to offer on his debut LP.
Working with established talent Doctor P gave Hydraulix the chance to expand his already hefty list of past collaborators, including the likes of Nitti Gritti, Jasiah, YDG, Ookay, and more. Having garnered attention for being one of the first to create modern bass-driven music, Doctor P has paved the way for other rising drum & bass and dubstep producers. His work has led to the creation of his imprint, Circus Records, with Flux Pavilion, DJ Swan-E, and Earl Falconer.
Imposter Syndrome will mark Hydraulix's most complete, introspective, and personal body of work to date. The full LP will feature 20 tracks and a myriad of diverse collaborations that underline his ever-evolving sonic profile. Imposter Syndrome is slated for release on September 10 via Liquid Stranger's coveted label, WAKAAN.
On the heels of releasing his last single, "Wish I'd Never Met You" featuring Perth-based vocalist Veronica Bravo, Hydraulix revealed the details of his upcoming North American Album Tour 2021. The 40-stop tour will kick off in George, Washington on August 22nd and wrap up in Miami Beach, Florida on October 28th, with more dates to be announced. The Imposter Syndrome tour will mark his biggest headlining tour to date and will see him take over the decks in some of the biggest clubs and festivals in North America, including Electric Zoo 2021 in New York, Lost Lands 2021 in Ohio, Revival in Toronto, and many more. Tickets for all stops will become available in the coming weeks – more info here.