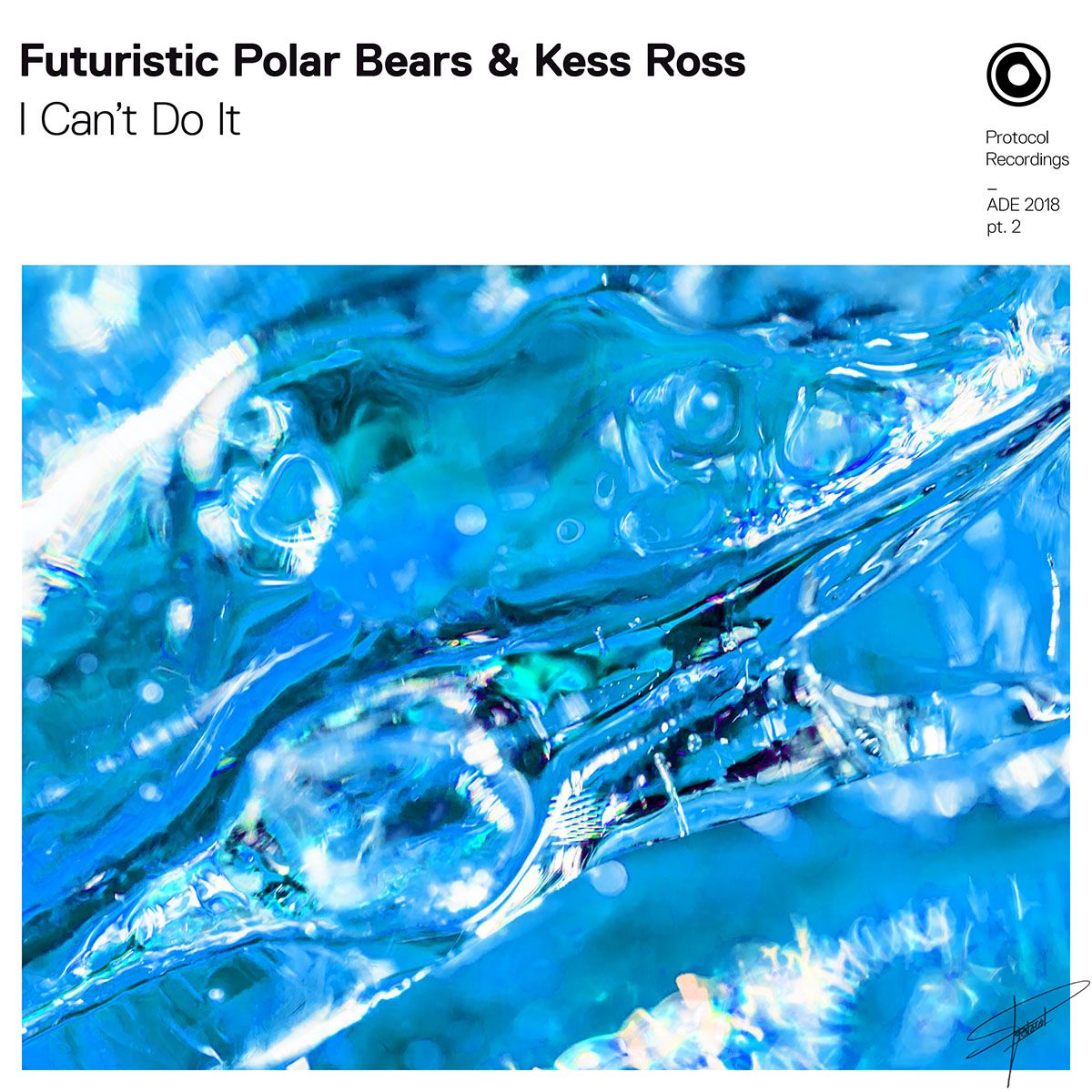 Futuristic Polar Bears & Kess Ross - I Can't Do It
Following the trail that their previous releases blazed, Futuristic Polar Bears hand over yet another masterful cut with 'I Can't Do It', featuring New York producer Kess Ross – out now via Nicky Romero's esteemed label Protocol Recordings.

Adding 'I Can't Do It' to their impressive back catalogue, the Futuristic Polar Bears and Kess Ross keep the summer vibes going with their catchy collaboration. The track initiates with a hard-hitting kick drum and a distinctive plucked synth that is met by meticulously placed piano chords. Adding pitched down vocals and uplifting instrumentals, this radio-ready creation offers a different style to the Bear's signature sound. As part of Protocol Recordings 5-track EP 'Protocol Lab', which is being released in conjunction with Amsterdam Dance Event, the Bears and Kess Ross provide the perfect soundtrack to this year's event.

There are few producers who have achieved what the UK-based super group Futuristic Polar Bears have in such a short space of time. The Polar Bears have spent almost a decade delivering a myriad of spine-tingling records, which catapulted them onto the main stages of some of the most notable venues and festivals around the world.

It is no question that Futuristic Polar Bears has had a stellar 2018, with releases generating record-breaking streams, and performances to sold out crowds all across the globe, the trio are showing no signs of slowing down and have their eyes already set on the 2019 calendar.