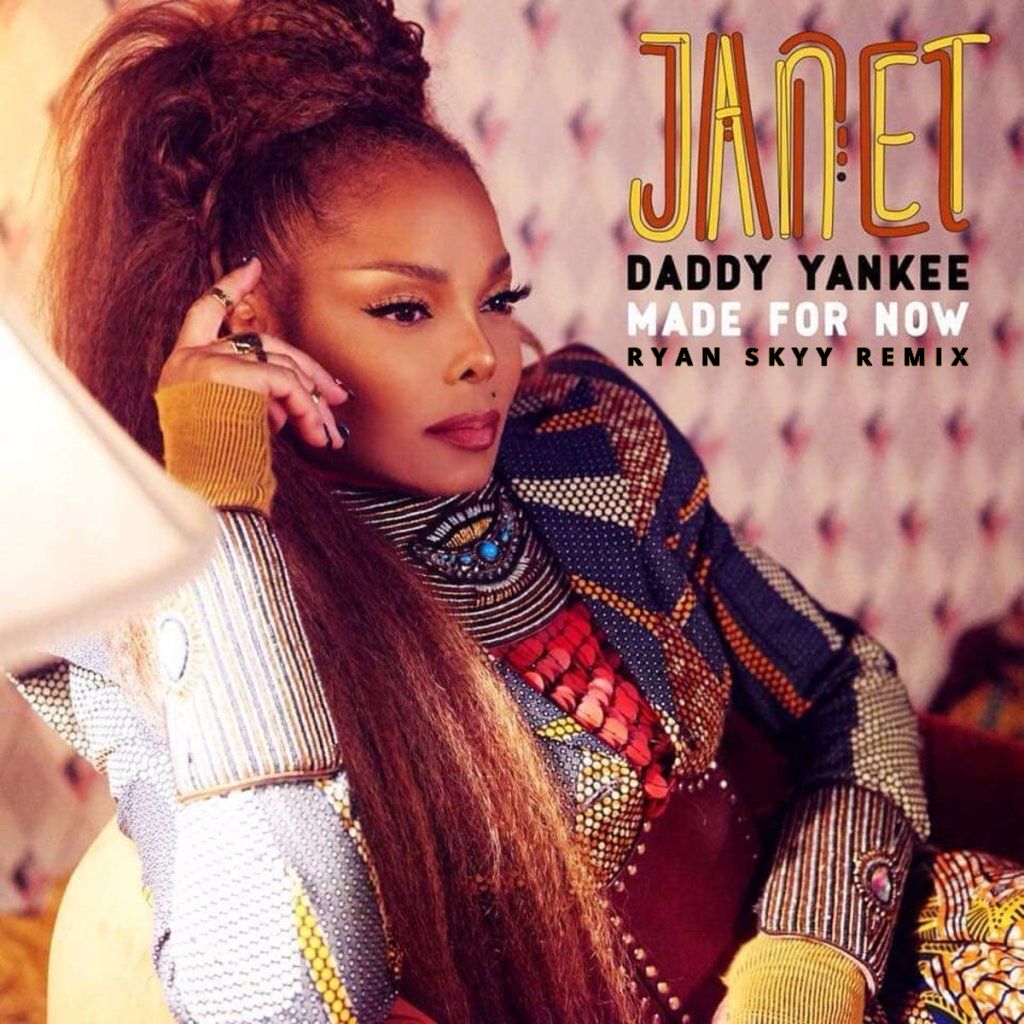 Janet Jackson & Daddy Yankee - Made For Now (Ryan Skyy Remix)
American DJ, producer and singer/songwriter Ryan Skyy has unveiled his luscious remix of Janet Jackson & Daddy Yankee's 'Made For Now'.
Blessing the rework with his slick dancefloor-ready grooves, Ryan's production utilises rhythmic deep-house chord patterns, and is released on Janet's new Rhythm Nation imprint. The label, a recording and distribution partnership with indie publisher Cinq Music, aims to showcase the best in Latin and Urban music, with Cinq co-founder Barry Daffum adding, "Janet is incredibly innovative, she's a true music superstar!"
Amassing 4 x number #1 Billboard-charting remixes in his career so far, Ryan Skyy has garnered widespread acclaim on account of his warm and driven sonic style, delivering a number of dancefloor-ready hits thanks to his rippling four-to-the-floor tones. Having previously released reworks for the likes of Lady Gaga, The Weeknd, Taylor Swift, and Adele's 'Hello', the latter was hailed as a "monster smash" by Billboard.
A forward-thinking and dynamic producer, Ryan also scored huge success with his Shangela collaboration 'Pay Me' earlier this year, which skyrocketed to the top 10 of the iTunes US Top 40 dance chart, breaking the top 20 in Australia, and charting in 15 other countries. Cementing his reputation as one of music's most diverse and innovative talents, the LA-based artist also amassed over 3 million YouTube views, on his scores for fashion designer Marco Marco's New York & LA fashion week runway shows.
With Latin superstar Daddy Yankee previously amassing over 1 billion Spotify streams on his his viral hit 'Despacito', Ryan Skyy's remix underpins Janet's soaring vocals and perfectly encapsulates the unique styles of all three artists.
'Made For Now' is out now on Rhythm Nation, and demonstrates the powerful production prowess of Ryan Skyy, with the L.A superstar amassing a reputation as one of dance music's fastest-rising talents heading into 2019 and beyond!