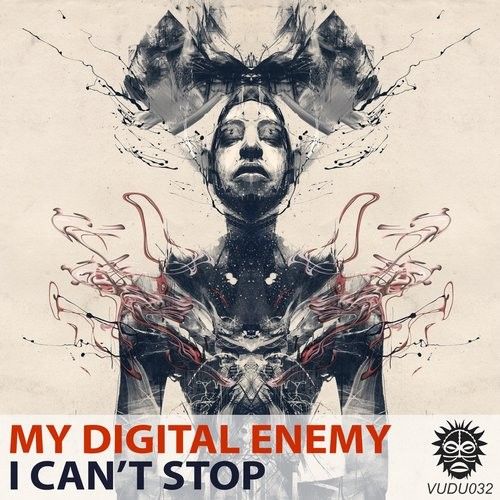 My Digital Enemy - I Can't Stop
Label founders, My Digital Enemy, put their own producing skills to the test as they mark a full rebrand of their underground imprint, Vudu Records, with their own release: 'I Can't Stop'. The Brighton-based duo have just returned from a six week-long tour of Europe, Asia and the U.S, and they're back with a new record on the imprint which has been making waves throughout the scene for the last few years. The artwork may have been given an overhaul, but you can guarantee the quality underground beats and basslines which have marked Vudu out from the competition still remain.
It's easy to see why 'I Can't Stop' has already received radio plays from Danny Howard and Oliver Heldens, not to mention support from some of the biggest names in the business. It's a huge thumbs-up from Low Steppa, Sam Divine, Benny Benassi, Futuristic Polar Bears and many more.
Leading with fierce percussive beats, 'I Can't Stop' is driven by one of My Digital Enemy's signature bassline melodies and some of the catchiest vocals you'll have heard in a long time. Fuelled by anticipating build-ups and devastating drops, this is a real house banger: a perfect fusion of flawless production and innovative dance music.
My Digital Enemy have excelled themselves yet again with a huge return to their underground imprint – 'I Can't Stop' is an absolute banger.

My Digital Enemy
https://www.facebook.com/mydigitalenemyofficial
https://twitter.com/Mydigitalenemy
https://soundcloud.com/mydigitalenemy

Vudu Records
https://www.facebook.com/VuduRecords/
https://twitter.com/VuduRec
https://soundcloud.com/vudurecords