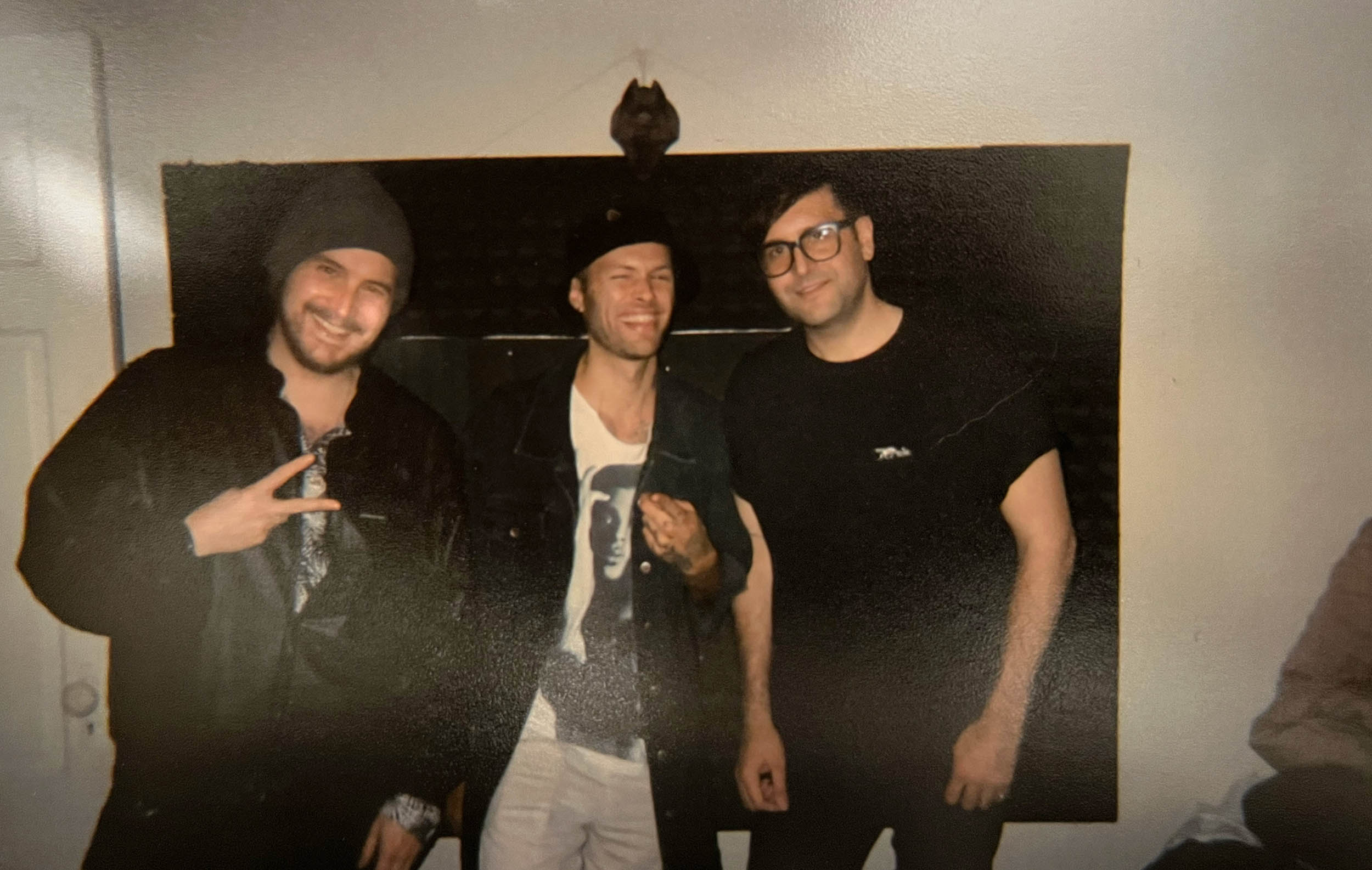 I House U Meets: NYC House hero Rich Furniss
New York-based house & disco DJ & producer Rich Furness has played and worked with the likes of Diplo, Rick Ross and Chromeo.
From an early age Furniss' sound was shaped by influences from Frankie Knuckles, Armand Van Helden and Derrick Carter. Over the years the talented New Yorker has performed at various different festivals, from Mayhem Fest, Oddball Comedy Tour and Safe & Sound SXSW, to the Governor's Ball, Winter Music Conference, and Miami Art week.
Last year, Furniss released a slew of big house hitters, and featured on dozens of publications including YourEDM, Dancing Astronaut and of course, yours truly here at I House U. With more singles, remixes, and collaborations slated for 2023, Furniss is ready to release his music and spend another year cracking the code to what makes you move. We thought it was high time we caught up with the US star…
Hi Rich, hope you're good? Where are you in the world right now and what are you doing?
Rich: After a few Back to back weekends in Chicago, Dallas, and Miami I'm back in New York to reset for the end of the year. I always take this time of the year to reflect on the year, what I was able t to accomplish what I could improve on, and make a plan for Next Year. I'm feeling re-energized and excited to really dig in for 2023.
You've had a great 2022 with some big stand out tracks – Catch A Vibe, All My Love, Sunshine – was there one track in particular that really did it for you and your fans?  
Rich: All my songs are special to me for different reasons. They all represent a place I was in at that given time. I think for my community catch a vibe was a really special one. It dropped at the peak of the summer. L'marco and I have such great chemistry the song just clicked and we were able to finish it together in a week or so. I knew it really connected with people when we started to have people sing along with us at shows.
Congrats on joining the Quincy Boy team with N2N – how did that association come about? 
Rich: Lefti and I have been friends for a few years now. It all started when we helped out with a song for my band Passè. There was an instant vibe there, we both have very similar tastes and ideologies. We started doing a few B2B sets around the city and just got really tight. We both understand that as a collective we are all stronger.
N2N: LEFTI is one of my closest friends, and we've been collaborating on music since 2015. The second he asked me to be involved I jumped at the opportunity to spend more time with my good homies!
What are your plans now that you've joined the label? Do you have a vision for where you want to take it?  
Rich: The Beautiful thing about working with Lefti and N2N is we all have the same vision, we want to release the music we love and provide our community with a great experience to be themselves. With our combined networks, work ethic and talent I know we are capable of great things. The plan is to release even more music this year and really kick our Quincy Boy events into gear. We already have our residency at Pony Boy in Brookyln in effect. We have even bigger events in the works through 2023.
N2N: I want Quincy Boy to be a household name in the DJ scene, where house artists around the world are regularly supporting our records in their sets. Eventually, throwing parties with friends and artists we love around the world, but for now let's focus on getting the songs out there and danced to.
You have a collab with label founder Lefti called **You Made IT** which is out next February, and then Lefti will be hooking up with N2N for a single coming March. Can you tell us anything about those tracks?
Rich: The track with Lefti started off with a vocal I got from a truly beautiful human and amazing Talented Nicki aka Amazonian Rockstar. I really love writing with her. We sat down and really just talked about what we were going through in life. It was as much of a healing process as it was a writing session. She came back with the vocals and they honestly blew me away. I passed it off to lefti as a possible track for Quincy and he asked if I wanted to work on it with him. We had been talking about a collab for a while. Lefti really came in and helped make this track something special.
N2N: Since we both live in Brooklyn, we're in the studio together all the time. This song came about after we had the idea to write a rolling 16th note bass and see where that took us. We landed in some quasi cross between Moroder and tech house and eventually decided it needed an epic 80s vocal. Alex has a wicked trick to produce thick vocal beds and we took The Who concept about the kids are alright and flipped it into the social landscape of today, where nobody is alright. Hence, The Kids are Not Alright.
You also have a Quincy Boy Compilation coming out in April, what names can we expect on there? What will the overall vibe be?
LEFTI: The vibe will be, as always, the music we would spin and are excited about. That could be poolside, on rooftops, late night, or even in a warehouse. Some names, well we are still putting this project together but currently have some really dope records from Morsy, Nicole Fiallo, Disco Daddy and of course Rich Furniss and I have a collab with Kiral feat. Vocals from Rion S that I'm really excited to have as part of this compilation.
You've been an integral part of the NY house and disco scene for some time. Do you think NYC stands apart from other cities in the US and worldwide with its music?  
LEFTI: Absolutely.  I think New York City has an overall vibe and energy that is unmatchable. There is no place like it on the planet. The music is a big part of that, and Brooklyn, in particular, is on fire right now for house and techno.
Rich: There are so many great DJs & Musicians that are really making the disco and House scene special here in NYC. I feel that we are really in a renaissance for the genre right now. I think each city has its own flavor that they put into the genre. For NYC I think it's the fast-paced energy that this city offers, sometimes chaotic, but always creative and innovative.
You run a monthly residency at Pony Boy – what's been your highlight moment so far?  
Rich: I think each one is special to me. Bringing our community all under one roof to enjoy our music is truly special. That is a special venue in my eyes since everyone who goes there goes to dance.
N2N: People in a small room standing on tables and dancing to house music hits different than any other vibe, don't @ me.
You've worked with some big names during your career, including Diplo, Rick Ross and Chromeo. Are there any other big producers that you'd love to get in the studio with, and what would you love to lay down with them?  
Being able to play with bigger artists including the ones above always inspires creativity and your will to push on and make better art. Going into the studio for me is a totally different animal. For me, its not as much the name as it is the people I vibe with, people that are on the same wave as I am. I'm really excited about the people I'm currently working with and just excited to see who else I meet along the road.
Going to the other end of the spectrum, are there any new names that we should be keeping an eye on and an ear out for?  
Rich: There is so much great talent I think we all work with. A lot of artists that I think we have all worked with inside and outside of Quincy Boy. Some that I'm currently working with Apollo XO, Jesse Jonez, L'Marco, Clavette, Brandon Markell, and of course my brother Proper Villians.
N2N: Malcolm Zeller is still 18 and is a wickedly talented producer.