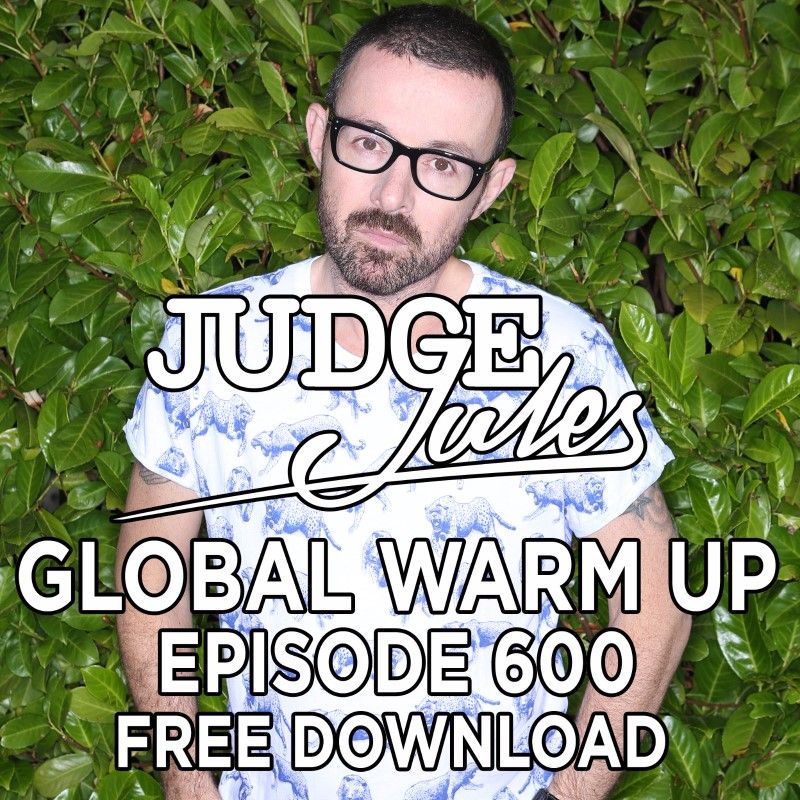 Mark Sherry & Mark Et Claude - I Need Your Drums – JJ Mashup
Unafraid to add his own unique spin to any track, Judge Jules will celebrate the impressive milestone of his 600th episode of Global Warm Up the way he knows best. Just in time for the weekend, he gave away an exclusive free download of his Mark Sherry and Mark et Claude 'I Need Your Drums' mash up especially for the occasion and was made available for listeners to download after the episode went live on Friday.
Judge Jules' re-hash of Mark et Claude's 'I Need Your Lovin' (Like The Sunshine)' is an embellishment on the tracks original noughties feel. He has dragged the track which resides in 2007 out of the past, spruced it up with a meatier tempo and given it a real 2015 club spin. Oozing with summer vibes, this version has been tried and tested on dance floors across the world for the Judge all summer.
With over 750,000 subscribers to his weekly podcast, 200,000 downloads and reaching out to over 47 radio stations worldwide, Judge Jules has continued to succeed and stood the test of time where so many others have fell at the wayside.
The former Radio 1 and Kiss FM DJ is hell bent on not taking his foot off the pedal and continues to progress his already impressive career. Having racked up over two decades of experience, this summer saw him setting off across the UK with an aptly named 'Judge Won't Budge' tour. Not forgetting he's a constant figure on the White Isle, with 2015 marking his Judgement brand 15th season rocking the Ibizan shores – 'San Antonio's most Legendary night'.
Throughout his entire career, Judge Jules has built up a list of accolades as long as your arm and has deserved his place amongst the higher echelons in DJ royalty. He's been No.3 in DJ Mag's Top 100 DJ's poll and since then has remained a constant contender within the rankings. Judge Jules was also voted 'Best DJ' over the years by numerous awarding bodies and has tucked away an inspiring 20+ years on the radio under his belt.
Judge Jules has undoubtedly cemented his name in the dance music hall of fame and will continue to do so for many more years to come.