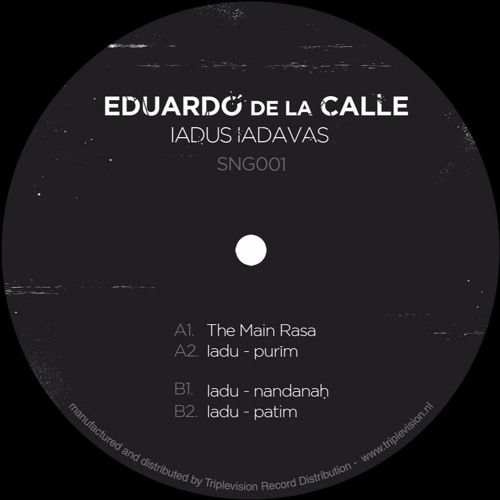 Eduardo De La Calle - Iadus Iadavas
Sungate is a new record label releasing diverse and contemporary electronic music in both vinyl and digital formats, with special emphasis on its artistic part.
Eduardo de la Calle signs its first release, an original four track EP which overall concept takes inspiration from Hindu mythology and comes alive through four balanced, elegant and strong productions. Analog sound with hypnotic cadence, futuristic personality and Eduardo's unique personal trademark.
Sungate's art direction is managed by illustrator Abel Fdez. All the covers are designed collaboratively with the artists to shape the general concept, not only through music, but also through its visual side.
The record went on sale last Friday 24th and can be purchased in all major stores, although it's already out of stock in some as Decks.de or Hard Wax.
Tracklist:
A1 – The Main Rasa
A2 – iadu – purīm
B1 – iadu-nandanaḥ
B2 – iadu-patim