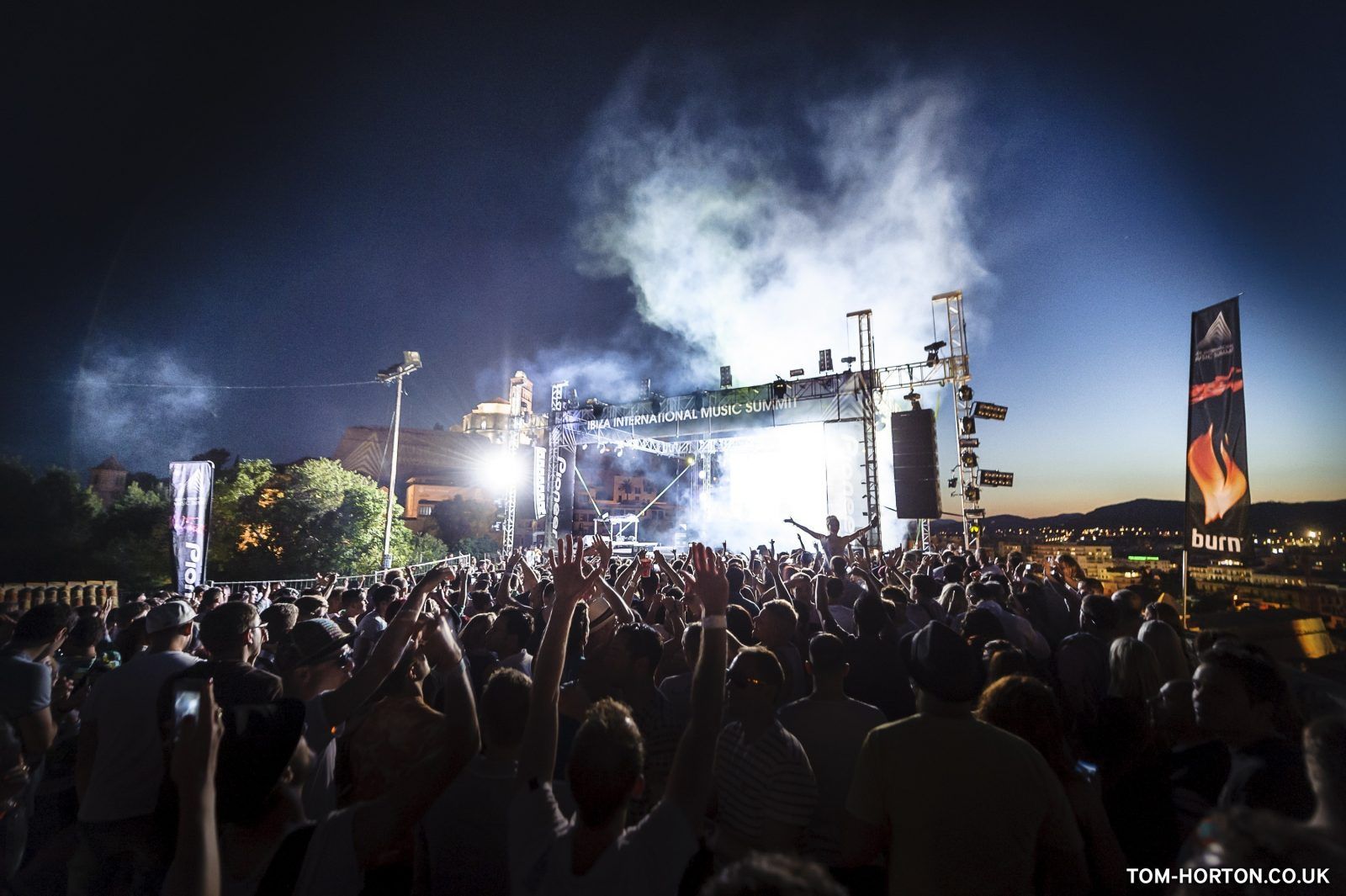 Ibiza Internation Music Summit moves to Hard Rock Hotel
International Music Summit, one of the world's most important and influential music industry gatherings, is moving to a new home for its seventh annual conference and taking electronic music delegates and industry executives to Ibiza's hotly anticipated newcomer, the Hard Rock Hotel Ibiza.
The summit, which has earned a reputation as 'the TED of music conferences', will bring together the genre's most important and influential decision makers. Leading thinkers, futurists, trailblazers, artists, global brands and technology pioneers will debate, announce and explain new initiatives and strategies.
Alongside the deep thinking seminars, the most creative minds in music will unveil new music, strategies, apps and even create the summit's own anthem while some of the newest breakthrough artists will be showcased. The event will also host the IMS Legends Dinner, in honour of a leading artist who has shaped the genre continually.
Hard Rock Hotel Ibiza in Playa D'en Bossa, which opens on 18th May 2014, will have the IMS as its first major event, and is a natural progression for the summit as its international reputation grows.
Delegates, artists, speakers and press will have use of a five-star hotel with state of the art facilities, more options to explore and use the surroundings of Playa D'en Bossa – the new music hub of Ibiza that is growing in significance by the year and has been called the 'South Beach of Ibiza', in reference to the busy party region in Miami, Florida. The multi-faceted hotel also creates more networking opportunities for delegates, which is key for the growth and expansion of the conference.
IMS partner Ben Turner states: "IMS was created so people can debate and be inspired about the future of a technology-driven genre of music, so inevitably our host venue needs to move with the times also.
"This is a major opportunity for us to create a new home as we expand with the genre and with the ambitions of our delegates. We are impressed with the work of the Hard Rock group and feel we are in good hands. The irony of the history and name of the hotel is not lost on us – this is a true reflection of how our music is seeping into mainstream culture worldwide and continuing to break down barriers of entry."
Corporate Director of sales and marketing at Palladium Hotel Group, behind Hard Rock Hotel, Juan José Calvo says: "We are delighted that the International Music Summit Ibiza has decided to celebrate its annual event at the new Hard Rock Hotel Ibiza.
"With music being one of the most important aspects of our new hotel, there is a natural compatibility between IMS and Hard Rock Hotel Ibiza."
The new Hard Rock Hotel Ibiza will comprise of two buildings joined by a completely re-modelled lobby and a multifunctional space that will include a variety of dining, shopping and entertainment options. Staying true to its musical heritage, the hotel will also feature live music performances by internationally renowned groups, complementing the Ibiza scene, a place of pilgrimage for international artists.
Hard Rock Hotel Ibiza will feature 493 rooms combining the island's Mediterranean flavour with the philosophy of the popular Hard Rock brand, as well as 235 suites and spacious facilities, such as the Rock Spa®, Body Rock® workout facility, 8,600 square feet of meeting space, iconic music memorabilia and world famous Rock Shop® featuring Hard Rock's iconic merchandise. Reduced IMS rates also apply for Ushuaïa Ibiza Beach Hotel and Grand Palladium Palace Ibiza Resort & Spa. The hotels range in price to accommodate all delegates.
International Music Summit has grown from an intimate gathering of leaders of the musical genre to a major opening Ibiza weekend of talks and performances incorporating the UNESCO World Heritage Site of Dalt Vila where the Grand Finale is held with legendary acts performing. The conference is now held in high regard and is a not to be missed forum for music collaboration and creation where the biggest minds in music come together to create and share new ideas.
2013 saw the launch of the inaugural IMS Engage LA, held at W Hotel, West Hollywood. The sell-out success created a hot spot for brands to connect with the growing EDM industry in LA, from Google to Nokia to Coca Cola.
IMS Engage LA returns to W Hotel West Hollywood on April 16th.