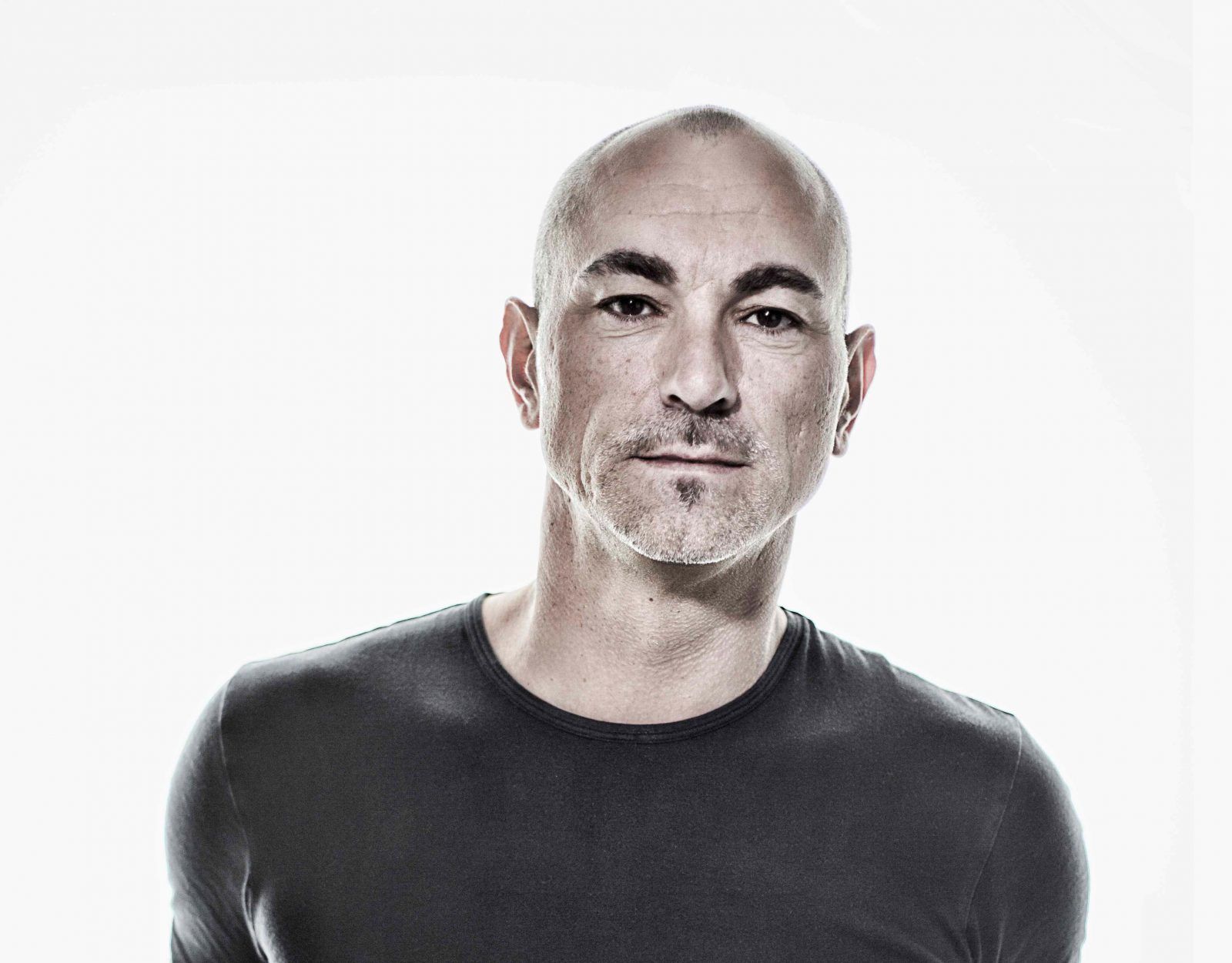 Ibiza, OpenLab and the future of Digital Radio – The Robert Miles Interview
Digital music has come a long way since inception. Its popularity has been sent soaring with the offerings of streaming services such as Beats and Spotify, rendering radio almost obsolete. But does it really cater for everyone? Legend, DJ and all-round sound expert Robert Miles thinks not, and has begun to bring radio back to life, by offering a new digital radio station designed to put eclectic music first. OpenLab aims to re-introduce those who have lost touch with great music to the future of digital radio, bringing an element of luxury to the digital airwaves.
We catch up with Robert, as he explains why his home island of Ibiza was the perfect place to set up OpenLab, and why he doesn't feel the need to compete with Beats and Spotify:
Do you class Ibiza as 'home' now?
I did a long time ago…
Why do you think it is such a hub for great music?
I would say it's a hub for great art. Music is definitely a very important part of it but there are plenty of visual artists, designers, architects and writers on the island as well, and they all contribute to the big picture. Ibiza is a magnet for creative people. We are attracted by its special energy.
There are many party islands that have come and gone, but Ibiza is still one of the most popular, most eclectic producers of great music. Why has it lasted so long?
Because of its unique location, it's energy, and the mix of people inhabiting the island. Many other places have tried to create a clone of Ibiza but none have succeeded.
How has the scene changed over the years?
Many more people have moved to the island in recent years – mainly due to the fact that we're starting to have decent internet connections so it's possible to work from here now – and that's had a definite impact. Ibiza is entering a new phase, a more sophisticated and creative one. There are new ideas, new events, new shops and venues popping up on a weekly basis.
It feels like Ibiza is going through a metamorphosis, finally leaving behind the clichés of its recent past – the '90s and '00s in particular – and embracing the 21st Century.
As the original partygoers and Ibiza icons have grown older has the scene calmed down at all?
I'm not sure about the scene having calmed down so much, more that it's evolved. You can see many parties being held during the day now for instance and not necessarily in a club environment. We should start throwing events in the countryside; on the beaches or on the hills (which we did in the late '80s and early '90s) so we can be more in contact with nature and the amazing surroundings we have around us here on the island.
Tell us about OpenLab. How did it come about?
I've been involved with radio since I was 17, but of course when my music career took off in 1995 my radio activities had to go into the 'sleep' drawer for a decade or so, then around 2006, I decided to have a base here on Ibiza and bought a 500 year old finca in the north of the island.
What sparked it off was the fact that while driving around the island I couldn't get any good vibes at all off the radio. And then when I mentioned to others, I found that many of the other residents I knew were feeling that too. So I decided to set up a new radio station for the creative community, here on Ibiza and beyond. I began by streaming the station online worldwide from my house three years ago and then broadcasting the signal on FM here in Ibiza & Formentera.
We've been polishing OpenLab and refining it, adding more and more aspects ever since, and now after a few years we're really starting to see the results I was hoping for. There's a huge number of people out there, all around the world, looking for sophisticated, quality content and OpenLab is now here to give it to them.
We have a reach of more than 500,000 people worldwide and our numbers are steadily increasing every month. If you haven't heard the station yet, treat yourself and check us out.
What makes OpenLab different to streaming services such as Spotify or Beats?
Spotify and Beats have millions of tracks and they cover a very wide spectrum of musical genres but only in a shallow way, with a limited amount of catalogue for each.
Their playlists are also algorithmic – generated by computers rather than human beings – which means they can only ever be approximate in terms of absolute quality. At OpenLab we start from an entirely different place, and with a wholly different set of values. First of all our focus is on human curation and we have a very strict policy about what tracks we'll play on the station. We're able to do that because we focus on certain genres of music to the exclusion of others and we address those in a much more expert way.
You could say our catalogue is more niche but more deep, and that's how we like it-We certainly believe it's a much better listening experience!

Do you think that your platform will encourage more independent artists to come forward, and are you playing unsigned acts?
We do play unsigned artists (those who send their music directly to us) and yes our main aim is absolutely to promote the best independent artists and labels, not just in music, but also their equivalents in the visual arts, technology, innovation, architecture and most importantly ecology.

You're also showcasing some great hi-res art alongside music with OpenLab. How important are the graphics as part of the whole experience?
I see them as being as important as the music that we play. It's a 50/50 affair really…they both support and complement each other.
Is this a chance for those independent graphic artists to get some exposure?
Absolutely. OpenLab is constantly looking for fresh new content.
Our goal is to exhibit the work of both up and coming and established artists that make this planet a better world with their creativity and output. If (artwork that's been sent in) is selected, we'll feature it on our homepage and on our social media pages.
You've released OpenLab Morning Vol.1 taken from OpenLab's 7AM – 1PM playlists. Is this your favourite time of day for music?
I love all of the music we play at the different times of the day – in different ways and for different reasons. In fact we try very hard when putting our playlists together to match the various moods a piece of music can have with the different times of the day where it could fit.
In the morning (07.00 – 13.00), I like to say the playlists have lightness and a freshness of spirit, though there's definitely soulfulness in there too. It's music that's looking out onto the world, engaging with it. Preparing you to meet the day.
In the evening (21:00-02:00) and night (02:00-05:00) on the other hand, we play music that brings you to a deeper level (mentally speaking), more internal, where the listener can get totally immersed if they can let go and get transported by the sonic experience.
You've always preferred to be a little 'underground' Do you think by going up against the more commercial offerings of Spotify and Beats, that you're retaining some of that independence?
I just like music that gives me emotions. I don't find much of that in the mainstream these days…. and I also think alternative music is offering much more that's genuinely contemporary. It better reflects the way we live and the way we think, when we're truly being ourselves. There's definitively much more thought put into it.
So let Spotify and Beats do their thing, while we take care of 'the other side' of the music spectrum.
Music is a very subjective matter…most people like to listen to light mainstream music because it's not too demanding (at least in terms of the concentration required to listen to it).
Some other people look more to alternative music. Perhaps so they can connect to it on a different energy level and get inspiration, or simply because they like the way it affects their brain and their soul.
You've collaborated with so many different artists. Is there anyone on your "wish-list" left?
Radiohead and Apparat.
When all the partying is over how do you like to chill out?
Whenever I can in the summer, I love renting a small sailing boat with friends and setting off to Formentera…jumping into the amazing crystal clear waters there is a unique experience.
To find out more about Openlab, or how to submit your creative artwork or music, visit www.openlab.fm