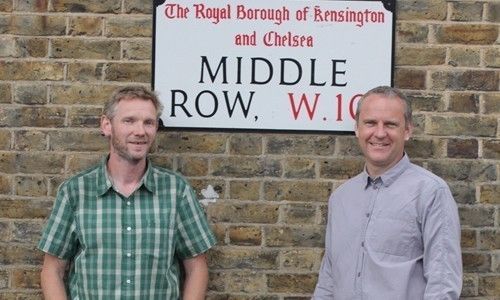 Sancho Panza Pull Out Of Notting Hill Carnival
Sancho Panza, the Carnival Kings of Notting Hill, have decided that 2014 will be their Hiatus. After 20 special years of unforgettable highlights, rocking the Notting Hill Carnival, Jimmy K Tel and Matt Brown have officially announced that there will definitely not be a Carnival party from them this Bank Holiday August.
The school at their Middle Row site is being completely redeveloped in to flats. Essentially this means the boys are unable to create what fans have come to expect from them each year, and as half measures have never been an option, this signifies the end of an era (for now).
The boys have worked hard to build nothing short of legendary bank holiday parties, each year delivering vibrant carnival productions, booking international and uk guest DJs, and the best after party vibes at various venues in and around West London. A pilgrimage we are all too familiar with, will leave a huge gap in many festival goers hearts and calendars.
Jimmy K Tel says "We thought long and hard about this, there's certainly going to be a big Sancho Panza shaped hole for a lot of us come the end of August but ultimately, we feel It's the right thing to do"
Sancho Panza will take one well deserved year's sabbatical from Carnival, reviewing their decision in 2015 with the return of innovative ideas, special guests, and a potential new school as a Carnival backdrop.
In the meantime you can still party with Sancho Panza at their Trapeze residency (formerly East Village Club) in Shoreditch this Saturday 12 July (event in our listings section), an event now more important than ever to Sancho Panza fans.