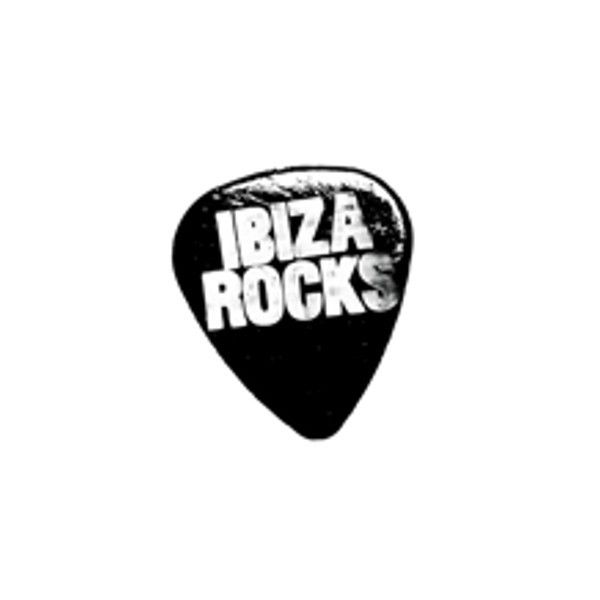 IBIZA ROCKS ON IN AUGUST
Ibiza. August. Hot. Just got hotter…Welcome to another bumper month at Ibiza Rocks with a live line up that really turns up the temperature in San Antonio every Wednesday. With headliners including tomorrow's AlunaGeorge and, over the next weeks, Ellie Goulding,Example and the return of an artist that has become part of the Ibiza Rocks family- Dizzee Rascal, this is set to be one scorcher of a month at the Ibiza Rocks Hotel.
It's a Rocks debut for AlunaGeorge who have exploded onto the scene and featured on one of the biggest tracks of the year 'White Noise' with Disclosure. Nominated for the BRITs Critics Choice Award and BBC's Sound of 2013 and with debut album 'Body Music' out in July, this will be one seriously hot summer set.
As for Example, we can't get enough of him at Ibiza Rocks this year, and he's back on Aug 14 as part of his summer residency at the IR Hotel. Here's what he has to say on the matter: 'Whether it's my live show or the We Are Rockstars crowds, the hotel is always packed and the atmosphere is incredible. Honestly, playing the Ibiza Rocks Hotel – it feels like home for the summer. "
With support from acclaimed DJ/Producer Redlight bringing his live show to the island for the first time this is going to be one serious scorcher of a show.
Another debut in the form of Ellie Goulding on 21 Aug. Undoubtedly one of the UK's most singular and compelling songwriters, in the two-and-a-half years since releasing massive debut album Lights, Ellie has secured huge global success including the USA where she's sold over 3m albums. Back with new album Halcyon and lead single, Anything Could Happen, Ellie shows a new immersion in electronica and dance beats, producing a fascinating collision between the clubbing scene and Ellie's love of folk-pop soundscapes. Undoubtedly one of the world's most successful female solo stars right now, we can't wait for her to take centre stage for her debut at Ibiza Rocks.
It's been almost 10 years since Dizzee released his debut single and Rocks is proud to have been on an incredible journey with the East London MC turned worldwide legend who has just been chosen by Muse to appear as a special guest on their UK Stadium tour. Having first headlined Ibiza Rocks in 2008, Dizzee's love affair with Ibiza began and headline gigs followed in 2009, 2010 and 2011. Dizzee will once again bring his genre-fusing musical genius to the famous open-air Rocks stage with a full new live show. Ibiza Rocks is delighted to bring our boy back to his home from home.
As for the warm up acts for August, talk about scorchio! London Grammar is an English art rock trio formed by Hannah Reid, Dot Major and Dan Rothman. Their debut EP Metal & Dust was released in Feb 2013 and their debut album If you Wait is due for release only a month after they take to the Ibiza Rocks stage, on 9Sept.
Clean Bandit. The premise of this group is one that on paper sounds bizarre, an electronic/hip-hop collective built around a string quartet… It shouldn't work but it really does- take the Ibiza Rocks word for it.
Although no stranger to Ibiza Rocks, this time Toddla T is also stepping up to our stage accompanied by Serocee, DRS and Shola AMA- the collective known as Toddla T Sound. Prepare for some kind of wonderful.

WE ARE ROCKSTARS!
FRIDAYS @ IBIZA ROCKS HOTEL

Apart from Ibiza Rocks' signature Wednesday night, Fridays at the Hotel have also taken on a life of their own, with a line up of the best in new talent taking to the stage week in, week out…
This is W.A.R!
Throughout the month of August, it's a veritable starfest round at W.A.R with the likes of our Doorly, Rudimental, Mele and even Luther star Idris Elba amongst the DJs behind the decks. And that's before we even mention that the HMS Bestival is due to anchor on our stage on 16 Aug, bringing with them a hearty crew of Jaguar Skills and Rob Da Bank.
Finally, don't miss this Friday at We Are Rockstars, when Rinse FM are taking over with a live show from Katy B, P Money, Zinc and Idris Elba. HUGE!

The Dates:
Ibiza Rocks with AlunaGeorge / London Grammar, 7 August 2013
W.A.R! x Rinse FM with Katy B / P Money / Zinc, 9 August 2013
Ibiza Rocks with Example LIVE / Redlight, 14 August 2013
W.A.R! x HMS Bestival with Rob Da Bank / Jaguar Skills / Shy FX, 16 August 2013
Ibiza Rocks with Ellie Goulding / Clean Bandit, 21 August 2013
W.A.R! with Example & DJ Wire / Mele / Idris Elba / Doorly / Mediate, 23 August 2013
Ibiza Rocks with Dizzee Rascal / The Toddla T Sound, 28 August 2013
W.A.R! x Black Butter Records with Rudimental (DJ Set) / Gorgon City feat. Yasmin / Scrufizzer, 30 August 2013

http://www.ibizarocks.com/