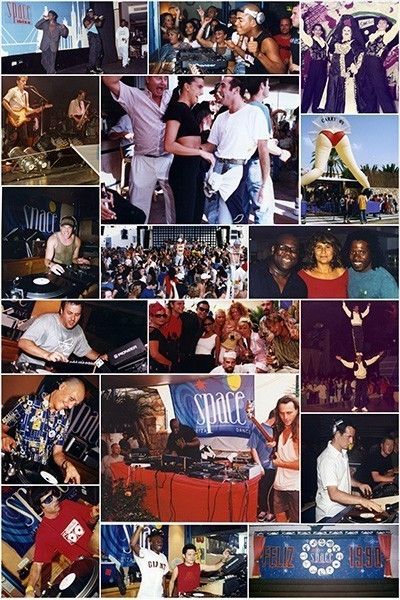 Space Ibiza 24th Birthday
Feels like yesterday when the club that has made a huge difference in electronic music launched, but it has been 24 years since that summer of 1989 and Space Ibiza remains stronger than ever and with fully renewed illusions.
On Sunday, August 11th, starting at 7pm, we will blow the candles out alongside We Love… to celebrate Pepe Roselló's dream birth; a dream that ended up becoming a wonderful reality through the years.
As usual in Space Ibiza, music will be the main character of this anniversary, with the actings of Fatboy Slim, 2manydjs, Joris Voorn, DJ Ralf, Agoria, Technasia, Jaymo & Andy George, The Correspondents, A1 Bassline Vs Leon Vynehall, Foamo, Digital Genetic Pasta, YAYA, Mr Doris, Alfredo & Jaime Fiorito, Jem Haynes Vs Jason Bye, Mo Funk, Ian Blevins and DJ Callum.
The headliner for this special event will be no other than Fatboy Slim, one of the few indispensable names in clubbing history and an artist whose career is tightly linked to Space Ibiza, where he has played on countless occasions. And, as we could expect, he did not want to miss such an important date and promises a set full of strength and electronic consistence.
Other Space Ibiza's friends, 2manydjs, who already played in the Opening Fiesta 2013, come back to give the best of themselves on a night full of happiness and celebration. Joris Voorn, DJ Ralf, Agoria and Technasia are other big names that will guarantee high carat music.
But during the last 24 years, the real main characters of Space Ibiza's success were you; the thousands of people that have generously passed the doors of the club in order to share unique experiences and unforgettable anecdotes with us. This anniversary is for you.
This Sunday, August 11th from 7pm, Space Ibiza and We Love… invite you to the most important birthday on the White Island.