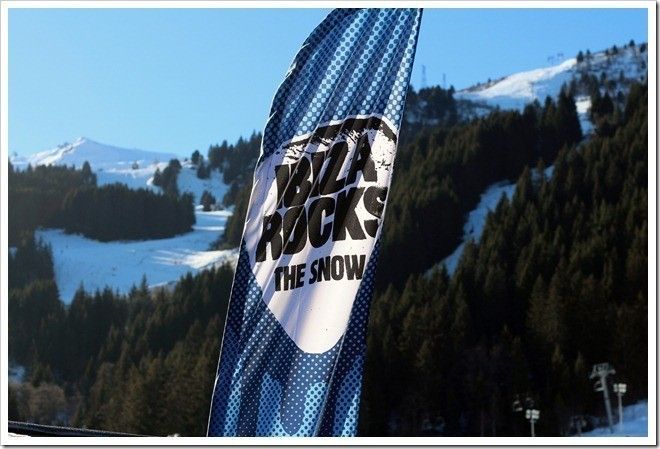 Ibiza Rocks the Snow Round 2!
Ibiza Rocks the Snow launched in Meribel last weekend and the party hasn't stopped since. With week one going down a storm and a phenomenal reaction from snow virgins and seasonaires alike, team Rocks is even more excited to be taking over the town again for round two in February (8-15th).
Coming along for the ride is Radio 1's master of bass, bounce and carnival vibes Toddla T. Signed to Southern Fried Records and one of the finest acts in dance music right now, Maribou State will also be making sweet music on Meribel's mountain top. Black Butter Records' acclaimed live collective and Rocks favourites The Other Tribe will paint the town neon alongside label mates DEVolution whilst the new king of the mixtape Danny Beck will be on board to keep the beats coming with the help of the Ibiza Rocks Resident DJ crew.
Week 1 welcomed fast-rising, eccentric quartet Clean Bandit to play the first ever Ibiza Rocks the Snow live gig whilst Radio 1's Mistajam plus Monki and Mele put W.A.R! firmly on the map in Meribel. As well as the signature Ibiza Rocks live gig and W.A.R! events during the week, Ibiza Rocks the Snow provides the soundtrack to daily après ski! 7 nights to ski by day and party by night. With a choice of quality accommodation options at great value, this is the perfect holiday for first timers as well as seasoned pro's who want to party.
Where Meribel really comes into its own is with its legendary après ski and nightlife and Ibiza Rocks the Snow has just taken it to a whole other level. Winter athletes and all round party legends Kevin Backstrom and Tor Lundstom provided one of the Week 1 highlights with a special appearance at Sundays Rail Jam and Street Party, all filmed for Monster Energy's BYND X MDLS web series, where anything goes! Coming soon at www.facebook.com/BYNDMDLS
There's plenty more action in store as the incredible and unstoppable journey for Ibiza Rocks continues in February. FOR MORE INFO & TO BOOK VISIT WWW.IBIZAROCKSTHESNOW.COM
THE DATES: WEEK 2 (8—15 FEB '14), WEEK 3 (29 MAR—05 APR '14)
THE OFFER: Flights, transfers, accommodation and all the parties from only £409pp (ski pass not included). Strictly limited places.