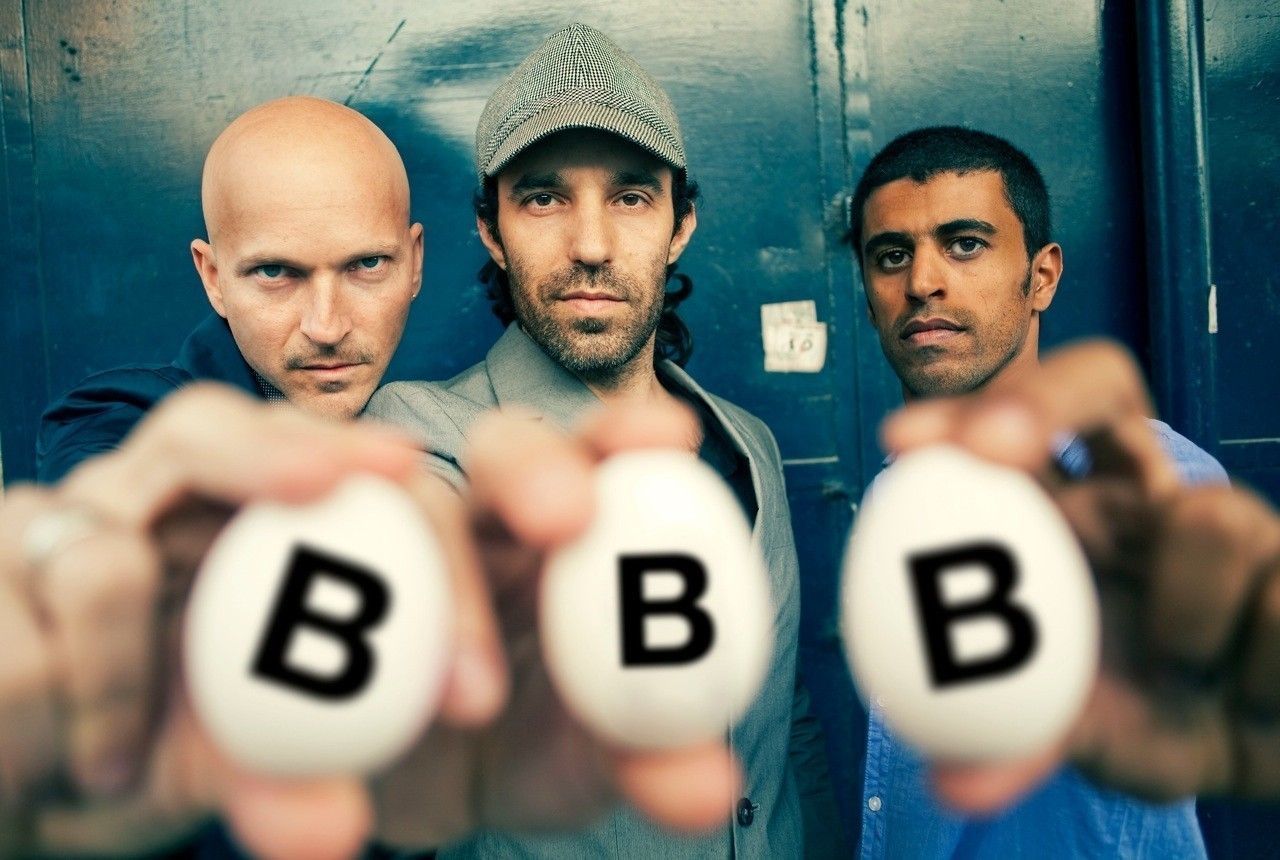 IBIZA ROOTS FESTIVAL 2015
Thursday June 25 will be the kick off of Ibiza Roots Festival 2015 summer season. The opening will take place in Baluarte Santa Lucía, in the open air venue of Dalt Vila, one of the most charming spots of the Island.
Doors will open at 8pm with a superb line up that includes live music from Balkan Beat Box, Onda Vaga and Nima & Supermads.

Balkan Beat Box, the acclaimed formation from Brooklyn was founded by Ori Kaplan's (Gogol Bordello), and has its well anchored roots that go from Europe to the Middle East. Their music contains both Eastern and gypsy influences. A reminiscent of Emir Kusturica and Goran Bregovic, tinged with elements of hip-hop and dancehall. The strength, energy and the combination of styles, transform Balkan Beat Box in one of the leader bands of the world music circuit and their shows have become a legend.

The Argentines Onda Vaga add to the festival a mixture of rumba, cumbia, reggae, folk, rock and tango. This cheerful quintet has crossed all borders spreading happiness to millions of people around the world, thus obtaining the admiration and recognition of Manu Chao, David Byrne (Talking Heads), Andres Calamaro and Fito Paez, among others. Between 2010 and 2014 they did five tours around Europe and have been called to perform in the most recognised festivals: BBK Live, Festival Viva La Canción, Festival PortAmérica, Festival Lasem, Festival de cine de Biarritz and Primavera Pro. They also gained high recognition at the Fuji Rock (Japan), Vive Latino in Mexico, Lolapallooza (Chile and Argentina) and Selvamonos (Perú).

Nima & Supermads, one of the most prominent bands of Ibiza will be opening the curtain. For more than 5 years they have been combining psychedelic elements, male voice and ethnic female choirs with electronic elements, guitars, bass and percussion.

Do not miss the opening of the Ibiza Roots Festival on Thursday 25th June in Dalt Vila, Ibiza's World Heritage site. The world music festival of Ibiza brings the best selection of artists to the Island and is enjoyed in a festive and family oriented atmosphere. Free entry for kids under 10 years old.

Advanced Tickets are now on Sale
General Price: 25€
Special Resident discount: 20€
ONLINE: www.ibizarootsfestival.com
www.facebook.com/IbizaRootsFestival
TICKETMASTER – NOTIKUMI
Ibiza: Savia, Pura Vida (Plaza del Parque) // Puerto: Closer (next to Burger King) // Sant Josep: Raco Verd // Santa Gertrudis: Musset/ Santa Eulària: Disquería Holiday // Sant Carles: Heladería Viccio // Sant Antoni: El Reencuentro // Formentera: Restaurant San Fernando (Sant Ferrán)