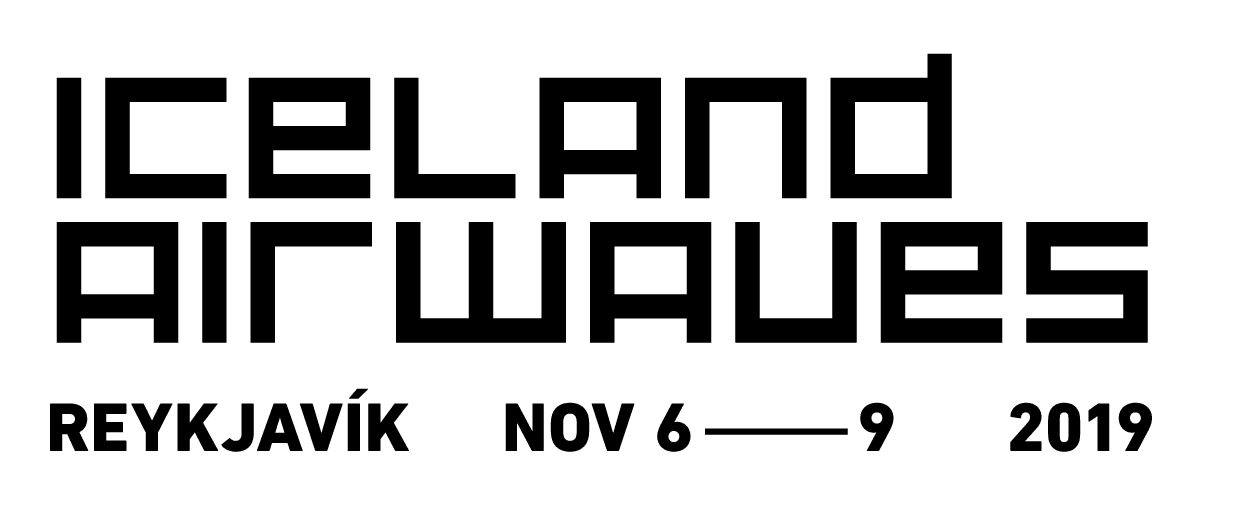 Iceland Airwaves announce Airwaves Pro Conference program for 2019 festival
Iceland Airwaves announces Airwaves Pro, a music conference connecting creative professionals from all over the world. Taking place alongside Iceland's best music festival, Airwaves Pro will take in a dynamic array of panels, seminars, keynotes and networking sessions.
Airwaves Pro will feature inspiring keynotes and talks from some of the industry's most esteemed leaders and thinkers, including Alison Donald (Head of Creative, Kobalt / AWAL), Stephen O'Reilly (Director ie:music /
Managing Director ie:ventures) and the maverick 'Willy Wonka of design' Nelly Ben Hayoun Ph.D (Director of the University of the Underground / Nelly Ben Hayoun Studios).
In a new collaboration, entrepreneurs from Firestarter (Iceland's first start-up accelerator for exciting business ideas and innovations in music) will be advised by MIT Bootcamps, an innovation and entrepreneurship accelerated program from the Massachusetts Institute of Technology's Open Learning department.
MIT Bootcamps are bringing their Founder and Director, Erdin Beshimov, the Associate Director, Vimala Palaniswamy, and coach Max Jahn (all MBA from MIT Sloan School of Management), to provide support and mentorship to the Firestarter finalists ahead of their presentations, which will take place during the conference. MIT Bootcamps will also facilitate the MIT Guided Hackathon, a day-long, high energy program focused on exploring innovation opportunities in Reykjavik's music industry.
MIT Bootcamps are also bringing composer, computer musician, vocalist, and improviser Tina Tallon, (S.B. in Biological Engineering and Music from MIT), as a keynote speaker during the conference.
Iceland Music (Iceland's music export bureau) will present their new exciting new initiative, Record in Iceland. STEF (the Composers Rights Society of Iceland) will host a panel featuring some of the world's most exciting music supervisors, and Iceland Naturally will assemble a crack team of radio programmers to discuss the future of radio in the digital age.
Reykjavik Music City will conduct a series of panels around music cities – exploring the night economy of cities, Reykjavik as a music city, the future of venues in Iceland and beyond. Angela Dorgan (director of Music from Ireland), will host a panel on mental health in the music industry. Other panels will explore the touring and exporting to neighbouring Nordic markets and what better mutual cooperation can be achieved.
With Iceland's convenient location between North America and Europe, Airwaves Pro is an unbeatable meeting point for industry from all over the world. Airwaves Pro also happens to take place of the most beautiful locations in the world! Hosted in the vibrant harbour city of Reykjavik, the conference is within easy walking distance of most of the key hotels, restaurants, bars and of course the festival venues.
"Iceland Airwaves has a long standing reputation for shining light on the best new talent from Iceland and beyond," says Will Larnach-Jones, Managing Director of Iceland Airwaves. "It makes great sense to connect the best of the music industry together from both continents, in an amazing city, and to have great fun doing it."
Airwaves Pro runs for two full days on Thursday November 7 and Friday November 8. And of course, each evening Wednesday November 6 – Saturday November 9 Iceland Airwaves takes over Reykjavík, with over 100 performances from bands from Iceland and all over the world (see the full line-up here).
To register to attend Airwaves Pro complete the link: https://icelandairwaves.is/pro/register/
For more information on Airwaves Pro visit: https://icelandairwaves.is/pro/
Airwaves Pro passes include:
2 day conference pass
4 day festival pass
Priority venue access
Inclusion in Airwaves Pro database and accreditation
Exclusive access to mixers, happy hours and networking sessions
Airwaves Pro is supported with funding from The Nordic Culture Fund.
Airwaves Pro is produced by Iceland Airwaves with the cooperation of Iceland Music, STEF, Reykjavik Music City and MIT Bootcamps.