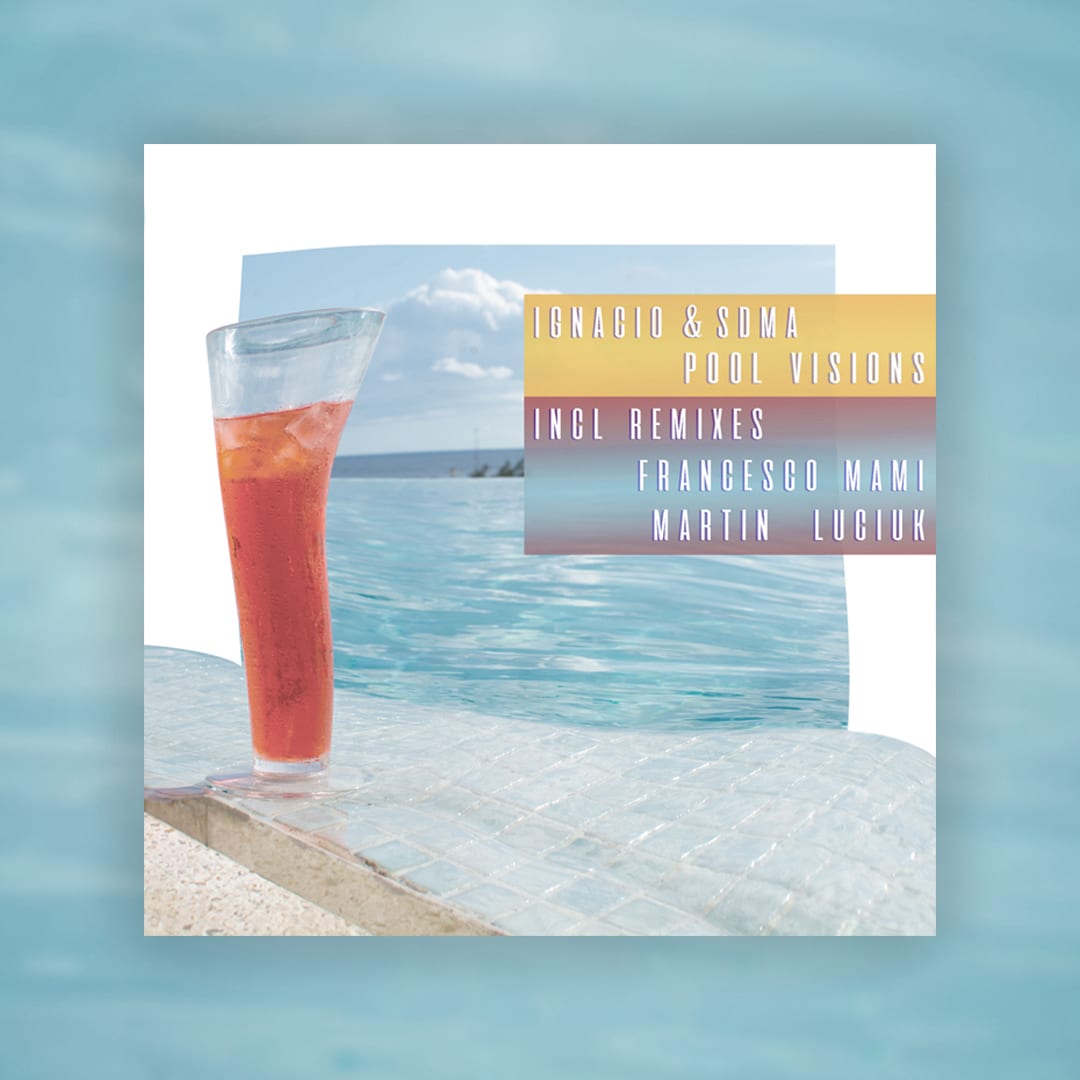 Ignacio & SDMA present their new single "Pool Visions"
Born by a lucid conceptual vision, in a studio in the middle of the Jungle of Tulum , Pool Visions , Ignacio & SDMA's new single is out now .
The track follows the signatured Eclectic Deep House sound of the artists , incorporating Organic Sounds from recordings of the Nature that surrounded the environment of the recording. Main styles that influenced the composition were : Deep House , Jazzy , Minimal , Lounge , Tech House and Meditational Music.
Synths , a Drum Machine and recordings of organic and unusual Instruments were used for the production process.The concept of the composition was the meditational trance one gets into , when surrounded by natural elements in a peaceful environment, and how this affects the Creation and Perception of the art of making music.
The release comes with a package of special remixes, by London based artists Francesco Mami , who offers a refined percussive , dance floor killer journey. Second remix is by Riviera Maya's House music royalty Martin Luciuk , who takes the direction into a deep, dreamy Tech Deep House direction.
Follow RYMD Records :
http://facebook.com/rymdrecords
http://www.instagram.com/rymdrecords/
Follow IGNACIO & SDMA :
http://facebook.com/ignacioandsdma/
http://www.instagram.com/ignacioandsdma/
Follow Ignacio :
http://facebook.com/ignaciomusicart
http://www.instagram.com/ignaciomusicart/
http://www.mixcloud.com/ignacioandsdma/
Follow SDMA :
http://facebook.com/saradiminniart/
http://www.instagram.com/saradiminniart/
http://www.mixcloud.com/ignacioandsdma/
Follow Francesco Mami :
http://facebook.com/francescomami
http://www.instagram.com/francescomami/
Follow Martin Luciuk :
http://www.instagram.com/martinluciuk/
http://facebook.com/djmartinluciuk/