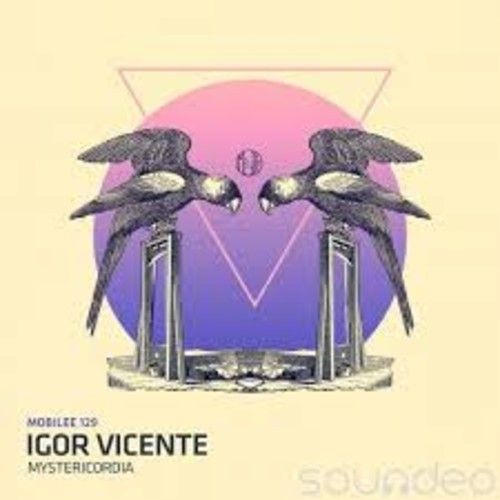 Igor Vicente – Mystericordia (Ryan Crosson Remix)
Ryan Crosson makes house and techno inspired by the historical precedent set in his native city of Detroit and his adopted hometown of Berlin and his output shaped by pioneering artists like Richie Hawtin, Kevin Saunderson and Moodymann in the US, in addition to European heavyweights like Pantytec, Ricardo Villalobos, and Thomas Brinkmann.
Whether it's solo in the studio or as a guiding hand in the Visionquest label and DJ/production partnership, Ryan consistently chooses to steer away from the predictable circuit of so-called "underground" club hits, instead favouring a process of constant renewal, returning both to early influential material and to emerging sounds that depart from well-trodden trends. As a key member of Visionquest, Ryan is responsible for much of the concepting and day to day running of what has rapidly become one of dance music's most cherished new labels.
Situated loosely between these two defining poles, alongside his partners in Visionquest: Shaun Reeves, Seth Troxler and Lee Curtiss, Ryan delivers a obsessive attention to the constant progression of his sound and embodies a ceaseless energy that carries itself from the studio directly into his live set and DJ performances. Check out his full tour schedule below for his upcoming dates across Europe and the US. 'Mystericordia' (Ryan Crosson's remix) is out now on Mobilee records, stream it here: http://bit.ly/S5Luri
2014 TOUR DATES:
April 30th – Pratersauna, Vienna
May 2nd – Nick Curly presents Trust at Mojo, Chatham
May 4th – Visionquest at Riverside Festival, Glasgow
May 10th – Fuse, Brussels
May 11th – Rocket, Barcelona
May 16th – Tunnel, Milan
May 23rd – Flash, Washington D.C
May 24th – Mysteryland NYC
May 30th – Treehouse, Miami
May 31st – BlkMarket Membership, NYC
June 7th – D Club, Lausanne
June 12th – Wisdom of the Glove off-Sonar, Barcelona
June 20th – Social Club, Brescia
July 19th – Visionquest at Lovebox, London
July 20th – Visionquest at We Love..Space, Ibiza
July 25th – Visionquest at Showcase, Paris
July 26th – Visionquest at Tomorrowland, Belgium
July 27th – Visionquest at Gipsy, Moscow
August 13th – Barakud Festival, Pag
August 17th – Visionquest at Kiesgrube, Neuss
September 12th – Music:On at Amnesia, Ibiza
September 14th – Alter Paname, Paris
September 19th – Visionquest all night long at The Arches, Glasgow
September 27th – Visionquest at Razzmatazz, Barcelona
For more information on Ryan Crosson, see below:
https://soundcloud.com/ryancrosson
https://www.facebook.com/RyanCrossonMusic
https://twitter.com/RyanCrosson