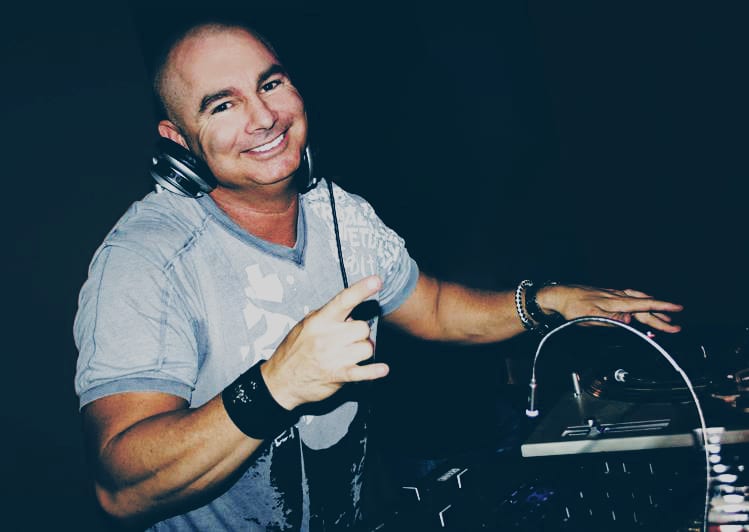 IHOUSEU Interview: Dave Matthias
Hailing for the U.S. Dave Matthias is a DJ/producer & internationally acclaimed remixer. Since 2011, close to 100 of his remixes have graced the Official Billboard Dance Charts, including several #1 hits. Such impressive accolades have made him one of the most sought after remixers in the world today – while his original tracks have also picked up a host of support from some of the biggest DJs in dance music.
Now, as he drops his latest original cut 'Madness And The Dark' – a collaboration with Grammy Award Winner singer/songwriter Makeba – we catch up with Dave Matthias on his journey so far…
Welcome to I House U, Dave! How's your season been so far?
Thank you. The first half of 2019 has been awesome. Been in the studio with a lot of remix work for various labels along with some of my own productions.
Congrats on your new single, some epic summer vibes on 'Madness And The Dark'. Can you tell us more about how long the track was in planning & production?
Thank you. The track itself was probably a good year of planning but the initial idea of a project together was about two and a half to three years ago.
Makeba is such an amazing song writer (a Grammy Award Winner at that) I knew I had to come up with something very strong that would eventually inspire her to write the lyrics to what we now know as "Madness And The Dark".
Is this the first time you've worked with Makeba & how did the collaboration come about?
No. A few years back (2016) I did remixes for the her single "Bring Me A King" also on Dauman Music. I loved that track so much I hounded Jason Dauman/Dauman Music about a possible co-write with Makeba on a future single. It stayed on the back burner for a while but we kept revisiting the idea. Until, finally the right project and timing came about.
You've built a successful & far reaching career, what first inspired you to get into the industry?
My degree was Broadcast Communications and I worked in TV news production in the San Francisco Bay Area for about 4 years to begin with. I was really into alternative/modern rock music at the time. Depeche Mode, New Order, The Cult, The Cure, you name it… There was an iconic alternative radio station in San Francisco called LIVE 105 KITS/FM. At the time, there were 3 iconic stations in the U.S. that paved the way with this genre. KROQ in LA, 91X in San Diego and LIVE 105 in San Francisco. I reached out to them (LIVE 105) to see if they possibly were looking for any production/ if they had any openings.
Sure enough they were looking for someone. So at 22 years old I got a production job at a top 4th market in the U.S. radio station at LIVE 105 FM. That in and of itself was an accomplishment without having to bounce around from market to market to make it to 4th market in the country. I produced radio station commercials, jingles, etc. Also at that time, we were such a popular radio station, we would air live broadcasts from various nightclubs on air on the weekends. I would help engineer and coordinate the broadcast from the clubs back to the station. I was mesmerized and enamoured watching some of our DJ's at the time spinning these records, matching 2 records to create a seamless flow and seeing first hand the crowd reactions and energy of the room. So I started learning how to DJ. Bought my first set of Technics 1200's, a mixer and started buying records. A lot of records! It got to the point I was DJ'ing some of the biggest clubs in and around San Francisco for several years. After a few years of developing my name on the street as a DJ I landed my first on air radio mixshow which ended up to be several radio mixshows on several radio stations.
Most guys learn to DJ like in a bedroom, then my start DJ'ing parties, clubs, special events, etc. I went into it completely the opposite way. I went to school and majored in Communications, then started in TV production, then got into Radio production THEN started to learn how to DJ.
Looking back at your journey so far, what's been a standout moment or challenge you've faced?
I think just the natural progression over time itself has been the standout moment. I had no idea when I started in the business it would lead to producing my own music or remixing music for other artists. I just wanted to DJ and play music for people. But now I realize that natural progression into where I am now was always there, I just didn't know where it would be leading me at the time.
What do you feel has changed most about the global music scene, in the last ten years?
It's been interesting to see how dance music has changed and evolved, I've been in it 20+ years now. There are so many genres and sub genres now it's crazy.
I'm very partial to real House Music. While I play several genres myself, one thing in particular though I see that has changed, a lot of guys don't know the genres. And while I think it's totally fine to play everything, when asked a lot of them say they just play "House" music. However, they're not really playing House music. Either they're not educated enough to know the differences in genres or they're just slapping a "generic term of House music" to describe the electronic music they are playing. I think a lot of guys these days, just slam one song into the next and think they are mixing. I like to build a track. I pride myself on mixing long transitions between records when I can. I like taking people on a journey with my mixsets, I like to tell a story. A friend of mine years ago slapped a nickname on me that just stuck and I think described it perfectly. "Epic Story Teller".
My HouseLife Series is a good example of House mixes:
Describe your signature sound in three words?
Epic Story Teller.
And finally, what's next for Dave Matthias across the remainder of 2019?
I've got several remixes for various labels and along with my own productions lined up that are still slated to release in 2019. Included are some amazing collaborations with Luca Debonaire and maybe even another collaboration with Makeba (hint hint). So, stay tuned!
Check out: Dave Matthias – 'Madness And The Dark' ft. Makeba
<span lang="EN-GB"><a href="https://soundcloud.com/davematthias/sets/madnessandthedark_theclubmixes">https://soundcloud.com/davematthias/sets/madnessandthedark_theclubmixes</a>
Connect with Dave Matthias:
www.davematthias.com
www.soundcloud.com/davematthias
www.twitter.com/davematthias
www.instagram.com/davematthias
www.facebook.com/davematthiasmusic
Email: [email protected]