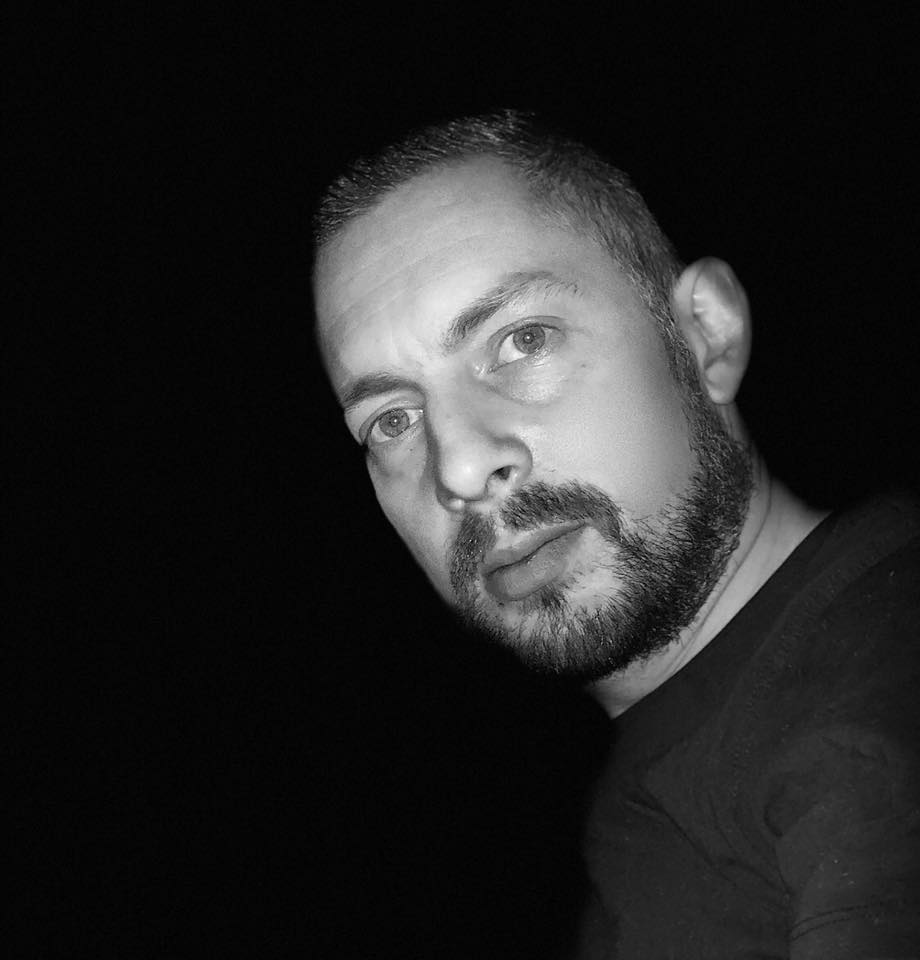 IhouseU meets… DaGeneral
In 2014 I set up the label General Surgery with this young upstart residing in sunny (!) Scotland, one Alan Lumley, better known as DaGeneral. Sadly, due to business commitments early last year I had to relinquish the label from my portfolio and the stewardship fell to this rising techno star. I'm glad to say the label, and his career, are going from strength to strength. So, it was time to catch up with him and see what he's been up to and how he got here. And all this because he has a track, 'Done to You', storming away on Spotify with over 20,000 plays in a week. Time for a little Q and A. The first and obvious question was to find out about this Spotify release.
How do you get so many plays on Spotify and indeed what is Spotify? ( I have no idea!)
I don't really know, I post a lot across social media to raise as much attention as I possibly can and have people taking the time out to listen to my music. I have also been lucky between my promotions team and of course Se-Lek Musik, Static Music, Rondo Global, and Iconic Underground Magazine all pushing my music to new media outlets, and playlists to get maximum exposure. It's a really saturated market that needs to be attacked relentlessly.
(As Jon the Luddite I am still none the wiser as to what Spotify is – someone PM me!)
For me 80s synth music was my inspiration, so, from someone after that generation, what inspired you to take up music and who are your influences/heroes?
I have always loved dance music growing up during the 90s scene. There were massive tracks back then; I adored the 90s-rave culture. Some key influences have to be Mauro Picotto, Faithless, Daft Punk, Joey Beltram and The Prodigy, to name but a few. This was definitely, in my opinion, the best decade with regards to some of the most memorable dance tracks.
I can trace my career back to the late 80s, with it really taking off in the heyday of clubbing, in the 90s, but for how long have you been djing?
I started learning how to DJ back in 1997 but my first gigs were not until around 2001, I guess I have been lucky to have started in the vinyl era before moving through technology as it progressed through CDJ mixing, and as of late, using digital technology and one of the many controllers available. It's like anything else; technology progresses and so must we.
Whilst I have over 200 production credits to my name, I will always consider myself a DJ, first and foremost, but what are you, and what's your set up like? Me personally, I have left vinyl behind and love my Traktor S4 and all it can do!
I am both a DJ and a producer. I think you really need to be a bit of both in this age to stand out. For djing I am currently using Pioneer equipment with Rekordbox. Predominantly CDJ Nexus in the club and Pioneer DDJ-RX for recording podcasts and radio shows in the studio. For music production, I started producing techno on Apple Logic software before I found Ableton, and since then this has been my go-to tool with an AKAI Ableton midi controller and Roland MIDI keyboard. As you know yourself Jon, the key thing is the plugins and software that you can use.
I was lucky to have been Djing in an incredible era in the 90s, mostly abroad in Europe and North America, but Is there still a UK scene and how does it compare with abroad? I love travel myself and nothing beats the buzz of a Dutch or Canadian gig!
I would say there is still a UK scene, but the whole nightclub and music event industry has shrunk quite significantly since the heyday of the 90s. We have seen some major nightclubs close and the added aspect of house parties growing bigger has had a big effect on nightclub attendance. I would still say though there are some excellent club promotions and nights around, just not as many as there used to be. Whilst the UK will always be great, there is always something extra when you play abroad; meeting new people and seeing new countries and places has its own buzz even before you play a track. However, the vibe and enjoyment when playing in a club, no matter where you are, is one of the greatest feelings as you know, whether it be for 200 or 2000 people. (or indeed 150,000 Alan!)
I made good money back when I did it full time, such that I didn't need to actually 'work', but it is very hard to make cash from music these days so how do you see your future in music and will it ever pay the bills? Mine is a tuition business, but what's your daytime gig?
Well I have a good partnership in 2 brands which one would hope is the way forward. I am a partner/stakeholder in Iconic Underground Magazine, and at the time of this interview we are working on issue 10 already and have had some massive front covers in the past including UMEK, Carl Cox, Steve Lawler, etc. We have been excited with the progress we have made over the last two years and we are growing, as a brand, with every issue.
Another exciting partnership I share is with the Se-Lek Musik Group. Alongside Lee Softley (Blue Amazon), and Victoria Ball (Perfect Promotions) we run a record label, radio, events, media, and publishing brand. I can't talk a great deal now about the future and expansion, but you can say we are working hard together to move things forward and develop a new mould in the music industry rather than be bogged down with the way the scene has been going for the last 10 years. Just expect some exciting news from time to time from this forward-thinking brand.
(Ps. I know Alan is a brilliant IT guy in real life! 😉
So, techno man, what are your top 3 tunes of all time? Which is a horrid question really because I wouldn't be able to name mine – apart from my number 1 favourite – Joe Smooth's 'Promised Land'.
I hate this question too, it's very difficult and there are so many tracks that can be put in or left out but here goes…
1: Joey Beltram – Energy Flash
2: Faithless – Insomnia
3: Energy 52 – Café Del Mar
(oo, Mr Dentist thinks, he's got two trance ones in there! Nice.)
What genres of music interest you, and it could be anything!? I myself, I love opera – in Italian of course, along with film scores, as well as, obviously, Trance and House music.
I love all music but the main genres I listen to now are probably the same as always. I love Techno, Tech-House, Minimal, House, and Progressive. But dance music aside I did go to see Eminem, Ed Sheeran, and John Legend. At times, I prefer only to pigeon music as 2 styles 'Good' and 'Bad'.
When I look back at my own career one of the great joys was the partnerships I formed and the people with whom I worked. For instance, Baby Doc and Jon Truelove from The Source (You got the Love) spring to mind, so who have you worked with thus far and describe some experiences?
On the DJ front, I have played with quite a few, including yourself, also, Blue Amazon, Oliver Lieb, 808 State, MODJO, Phutek, Mark E.G, Egebamyasi, Shades Of Rhythm, to name a few. There have been so many good experiences to cite just one, but it was amazing playing on a boat on Loch Lomond in Scotland and also the experience of visiting Prague last year, which was a beautiful city. When doing collaborations in the studio though, well, that's a game of stark contrasts! Doing stuff with Blue Amazon gives me the experience of working with someone who is technically a level above anyone I have ever seen work their magic in a recording studio, and then there is Bageera, who is like electronic music's version of a mad rock star when he gets going. He is very creative but also bonkers.
What about some of your other work?
With Bageera, we had a great time working on "The World Is Not Real" and were very fortunate to chart on six different genres in the Beatport charts, and also accumulate quite a few streams over on Spotify. As KoZY & DaGeneral, the Uzers EP had well over 350,000 streams on Spotify and managed to get into the top 100 Beatport techno chart.
I have had releases on Mauro Picottos' Alchemy, FrankyEffe's RIOT, along with releases on Phunk Traxx, Static Music, Se-Lek Musik, Layer909, Aerotek Recordings.
I am grateful for each person that buys any of my music or streams it on any of the platforms, it means a lot to me.
Finally, I am very comfortable in my slippers and smoking jacket these days (I don't smoke) , but you are still a sprightly under 50, so what can we look forward to on your solo album 2018?
Have you been spying on me? Yes, I have been working on my solo album for the last few weeks and intend to have it completed for a summer release. You can safely say that DaGeneral's debut solo album will be out in 2018 unless something strange happens before then. (what, like Man U win the Champions League, naar!)
For more information on either of these artists visit these pages:
DaGeneral Website: http://www.dageneral.co.uk
DaGeneral Facebook: https://www.facebook.com/dageneraldj/
DaGeneral Spotify: https://open.spotify.com/artist/2s9PP9CdhU2iMHLarwuybS
DaGeneral Beatport: https://www.beatport.com/artist/dageneral/426619
DaGeneral Instagram: https://www.instagram.com/dageneraldj/
DaGeneral Twitter: https://twitter.com/dageneraldj
Jon The Dentist (Facebook)