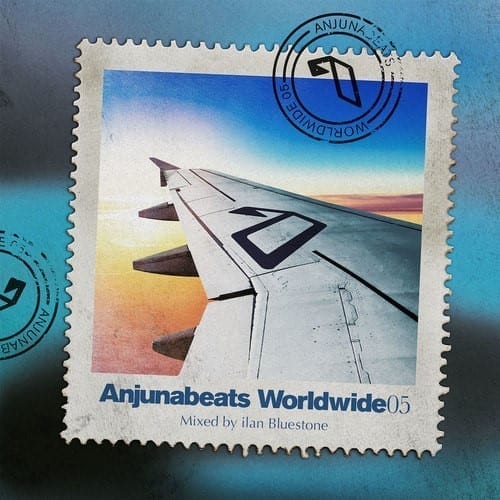 ilan Bluestone Announces Global Tour
On May 25, Anjunabeats' hottest star ilan Bluestone continues his rapid ascendent to stardom by relaunching the legendary Anjunabeats Worldwide mix compilation with a release packed with exclusive tracks and personal productions. It's available for pre-order on iTunes now.
Following in the footsteps of past compilation mixers like Arty and Mat Zo, ilan's contribution to the series gives a reboot in serious style. Opening with his cinematic intro track "Take Off," the mix also includes his emotion-filled remix of Above & Beyond's "We're All We Need," the vocal collaboration with BT ("All These Wounds"), and his 9th successive Beatport trance #1 "43" – a track that has been hotly anticipated ever since it was mysteriously debuted at the 43rd minute of his set at New York's Madison Square Garden for ABGT100.
It also features recent Anjuna favourites from Andrew Bayer, Fehrplay and Wrechiski & Jason Ross, as well as Jerome Isma-Ae's brand new mix of Above & Beyond's "Hello."
From New York's Madison Square Garden, to London's Brixton Academy, by way of Australia's Stereosonic and Ibiza's Amnesia, ilan Bluestone has already conquered some of the world's best known venues and will crown the compilation with a global tour. As well as dates in Ibiza and the UK, ilan's will be heading off a North American tour including EDC Vegas and Exchange in LA, with more dates TBA.
Pre-sale tickets for the North America tour dates will be available on May 14, with the general on-sale starting May 18. To sign-up head here: http://www.anjunabeats.com/worldwide05
Supported by everyone from BBC Radio 1's Pete Tong to DJs like Above & Beyond, Tiesto and even David Guetta, ilan Bluestone's rise shows no sign of letting up with '"Anjunabeats Worldwide 05″ the perfect snapshot of his current DJ and production sound.
'Anjunabeats Worldwide 05' will be released on 25 May worldwide on Anjunabeats. Pre-order the comp here: http://po.st/iAWW05
'Anjunabeats Worldwide 05' Tracklist
1. ilan Bluestone "Take Off"
2. Fehrplay "Lotus"
3. ilan Bluestone "Cloudchaser"
4. Above & Beyond "Hello" (Jerome Isma-Ae Remix)
5. Kyau & Albert "Color Field"
6. BT & ilan Bluestone "All These Wounds"
7. Soundprank "Legion"
8. Sunny Lax "Melba"
9. Super8 & Tab feat. Julie Thompson "Patience" (Club Mix)
10. Andrew Bayer "Do Androids Dream" pt. 2
11. Above & Beyond feat. Zoë Johnston "Peace Of Mind" (Extended Mix)
12. ilan Bluestone "Bonsai"
13. ilan Bluestone "43"
14. Andrew Bayer feat. Asbjorn "Super Human"
15. Wrechiski & Jason Ross "Atlas"
16. Above & Beyond feat. Zöe Johnston "We're All We Need" (ilan Bluestone Remix)
Worldwide Tour Dates
June 12 Chicago, IL @ Spring Awakening
June 19 Buffalo, NY @ Skybar
June 21 Las Vegas, NV @ EDC Vegas
July 02 Ibiza, Spain @ Cream
July 11 Milton Keynes, UK @ EDC UK
July 16 Ottawa, ON @ Ottawa Blues
July 17 Montreal, QB @ Le Cinq
July 18 Toronto, ON @ Muzik Pool
July 24 Los Angeles, CA @ Exchange
July 26 Kelowna, BC @ Center of Gravity Festival
July 30 San Diego, CA @ Bassmnt
July 31 Denver, CO @ The Church
August 06 Ibiza, Spain @ Cream
August 27 Ibiza, Spain @ Cream
August 29 London, UK @ SW4
September 04 Costa Mesa, CA @ Sutra