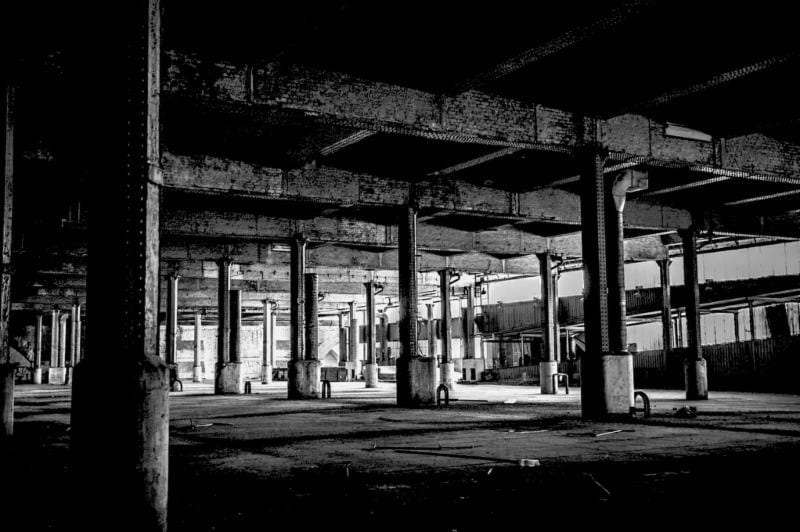 The Warehouse Project Takes Over Mayfield Depot
Autumn 2015 will mark 10 years of The Warehouse Project. The full season will run from the end of September until January 1st, with WHP marking this milestone with some extra shows and very special highlights along the way.

The first of these will take place in July, with two unique 1800 capacity events at Manchester's Mayfield Depot. These shows have been commissioned and produced collaboratively by The Warehouse Project and Manchester International Festival who are also celebrating ten years in the city this summer. The result will be two unmissable nights brought together by two of Manchester's finest.

Friday 17th July will see Four Tet – Live joined by Tyondai Braxton and Koreless. The following night Saturday 18th July, the legendary Carl Craig & Mike Banks lead proceedings with an array of talent including DJ Koze, Joy Orbison, Kyle Hall, Midland, Maurice Faulton, Jacques Greene, Mr Ties, Space Dimention Controller with live sets from from Octave One, Paranoid London and Dark Sky.

10 x 10 follows the success of MIF13 shows at Mayfield Depot including Massive Attack v Adam Curtis, its huge spaces and raw concrete pillars in-keeping with WHP's signature surroundings. The redevelopment of the Piccadilly Station area means Mayfield Depot is to be knocked down before the end of this year, making 10 x 10 the first and only opportunity to experience a Warehouse Project show within its walls.
"We are all incredibly excited that we can work with Manchester International Festival on these two special 10×10 events, that celebrate ten years for both MIF and WHP in the city. It's the perfect way for WHP to kick off our tenth anniversary year and the last time this incredible space is going to be brought to life." Sam Kandel, WHP Co-Founder & Director

10 x 10 Line-up:

FOUR TET – LIVE IN CONCERT
With TYONDAI BRAXTON & KORELESS
Friday 17th July: Mayfield Depot
Doors 19:00 | £19.50/£25
Tickets: www.thewarehouseproject.com/10×10.php
_________

10×10 : DAY & NIGHT – 12 HRS
CARL CRAIG & MIKE BANKS | DJ KOZE | JOY ORBISON | OCTAVE ONE (LIVE)
KYLE HALL | MIDLAND | PARANOID LONDON (LIVE) | DARK SKY (LIVE)
MAURICE FULTON | SPACE DIMENSION CONTROLLER | JACQUES GREENE
MR. TIES | ILLUM SPHERE | THE UNABOMBERS | KRYSKO & GREG LORD
ZUTEKH DJS
Saturday 18th July: Mayfield Depot
Doors 14:00 – 02:00 | £25
Tickets: www.thewarehouseproject.com/10×10.php
_________
LINKS & INFO
For more information please visit:
www.thewarehouseproject.com