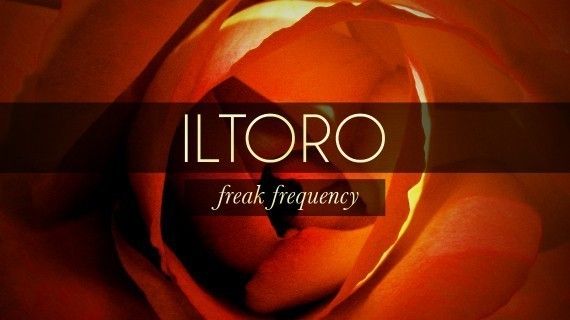 Iltoro – Freak Frequency EP
The release of the FREAK FREQUENCY EP comes with an intriguing story: Pierantonio Gualtieri aka ILTORO is a talented artist with a deep passion for various forms of dance music. He originates from Italy where he ran two record labels: Urban Mantra for techno productions and Moustake for tech house. He also ran a professional recording studio in Florence. He made records for international pop stars on major labels, and played may live techno club and rave gigs in Italy. In 2002 he quit and moved to the tropical jungle of Koh Panghan, Thailand, home of the Full Moon parties. There he plays exclusive sets at Eden Garden, Guy's Bar, Light House and special places on remote beaches only accessible by boat. Every Friday people from all around the world find the place to experience a unique event.
In 2011 ILTORO started to produce new records again and built a new studio in Bangkok to experiment with different sounds using new instruments to make tracks that sound in the moment and live. He loves melody and the human voice.
ILTORO: "I love to sing and I love melody so I always try to connect this with the electronic dance sound. Melody is an essential part in every style of music for me. I'm attracted to the idea of evolving sound using all the potential of new instruments And mixing that together to reach a new level of harmony. Freak Frequency was born because I was searching for a way to be more musical. I'm a musician and I like to play. Painting a note within a DAW sometimes becomes so boring.. Therefore I changed the software I use from Logic to Ableton Live and I use some Ipad applications which enables me to play live and record the part in the DAW."
Iltoro Freak Frequency EP Out Now on Symphonic Distribution
Connect:
https://www.facebook.com/iltoromusic
http://www.iltoromusic.com