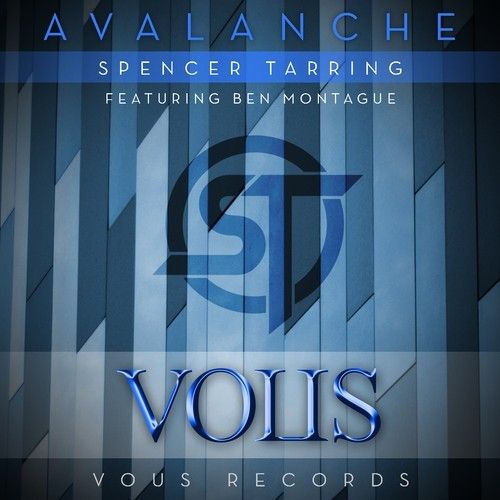 Spencer Tarring ft Ben Montague – Avalanche
Vous Records' head-honcho Spencer Tarring is leading by example for his new imprint as he lifts the cover from forthcoming release 'Avalanche'. The new big-room offering from the label is a hands-up, euphoric and finely produced single that offers a full "song" feel that's lost in much modern dance music. 'Avalanche' is a testament to music technology as the entire package was fine-tuned and re-arranged through multiple continents before being assembled at the Vous London studios. EMI Records' artist Ben Montague adds to the huge production with his vocal talents, which have earned him a reputation as one of the go-to guys for big and bold vocals. Big chords, refined percussion and melodic to the core – 'Avalanche' is a shining example of how to do EDM right in 2013.
Vous have also wasted no time in recruiting the best in remix reinforcements in the business with a double-header of remixes from label favourites Menegatti & Fatrix, who offer their take on the single and also the notorious [email protected] who brings his energetic production ethics to the table for with devastating results.
Vous Records are no doubt a label with big things on the horizon. With this just their second release, the talent levels are already pushing the major labels for their money.
'AVALANCHE' IS OUT TODAY ON BEATPORT
http://www.beatport.com/release/avalanche/1153596
VOUS RECORDS ONLINE
https://www.facebook.com/vousrecords
https://www.facebook.com/spencertarring.official
https://www.facebook.com/MenegattiFatrix
https://www.facebook.com/djatwar