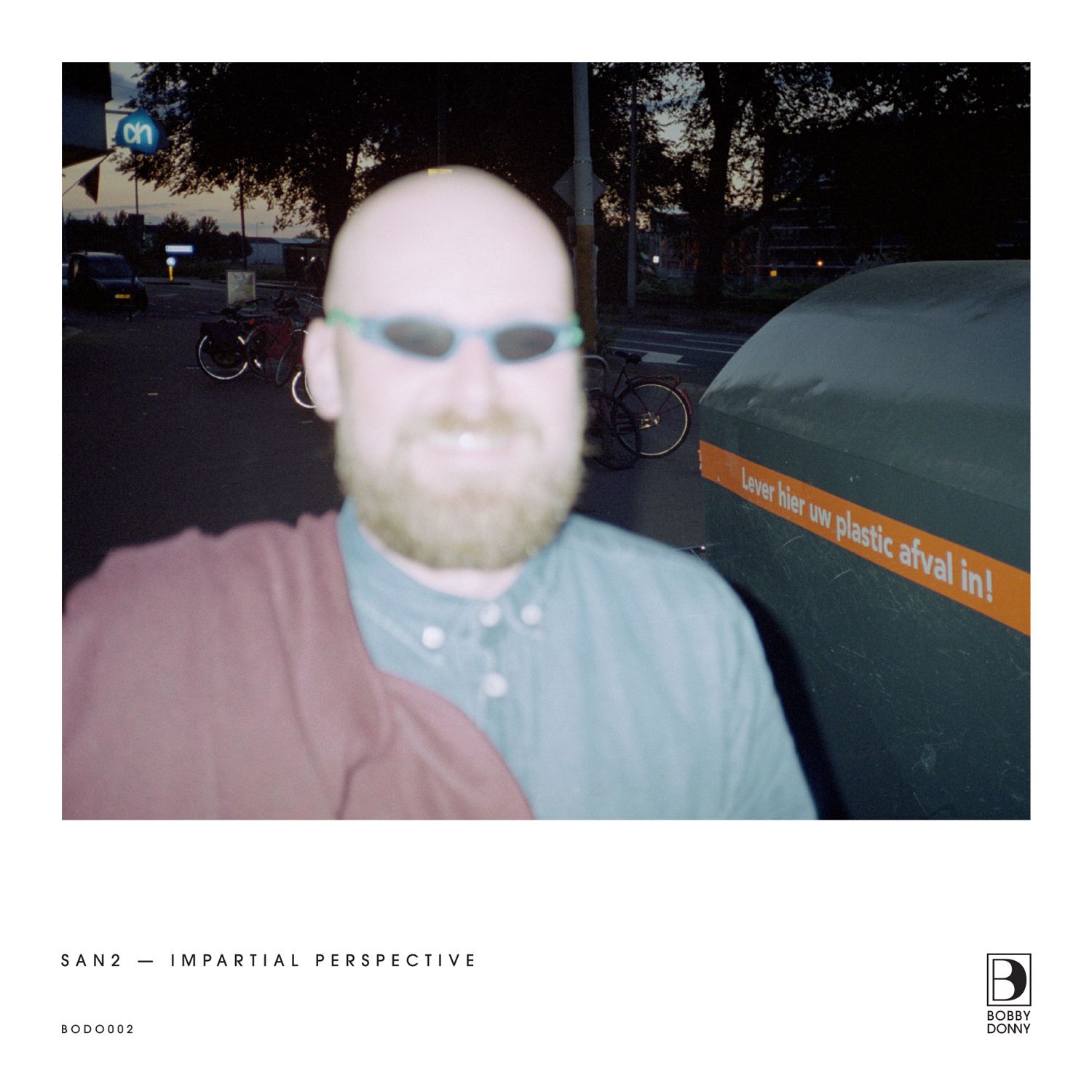 San2 - Impartial Perspective
For the second release on Frits Wentink's new Bobby Donny label, he hands over to San2, aka Geert Schilder.
Hailing from Eindhoven in the south of the Netherlands, Schilder takes his production name from the building which houses his studio, on the second floor of the SAN building where the legendary radios and tape recorders were built by Philips. With this in mind, it seems to follow suit that his music is mainly produced with analog techniques, incorporating equipment like the Roland TR-606, SH-101, SBX-1 and AKAI MPC 2000XL.
The EP opens with the title track, 'Impartial Perspective' with its marching beat gradually forming into a machine groove that's raw and funk-fuelled. Moving on to San2's second track, 'Distinguishing Bias' sits perfectly alongside the kind of wonky house manoeuvres that Frits is also known for.
And talking of Mr. Wentink, the EP also includes his remix of 'Impartial Perspective', which twists up the original into a deep and trippy, lo-fi journey, while still maintaining the raw groove of the original.
Released early September, San2's 'Impartial Perspective' is a great addition to what's already becoming a quality label. Look out for more releases on the horizon soon.