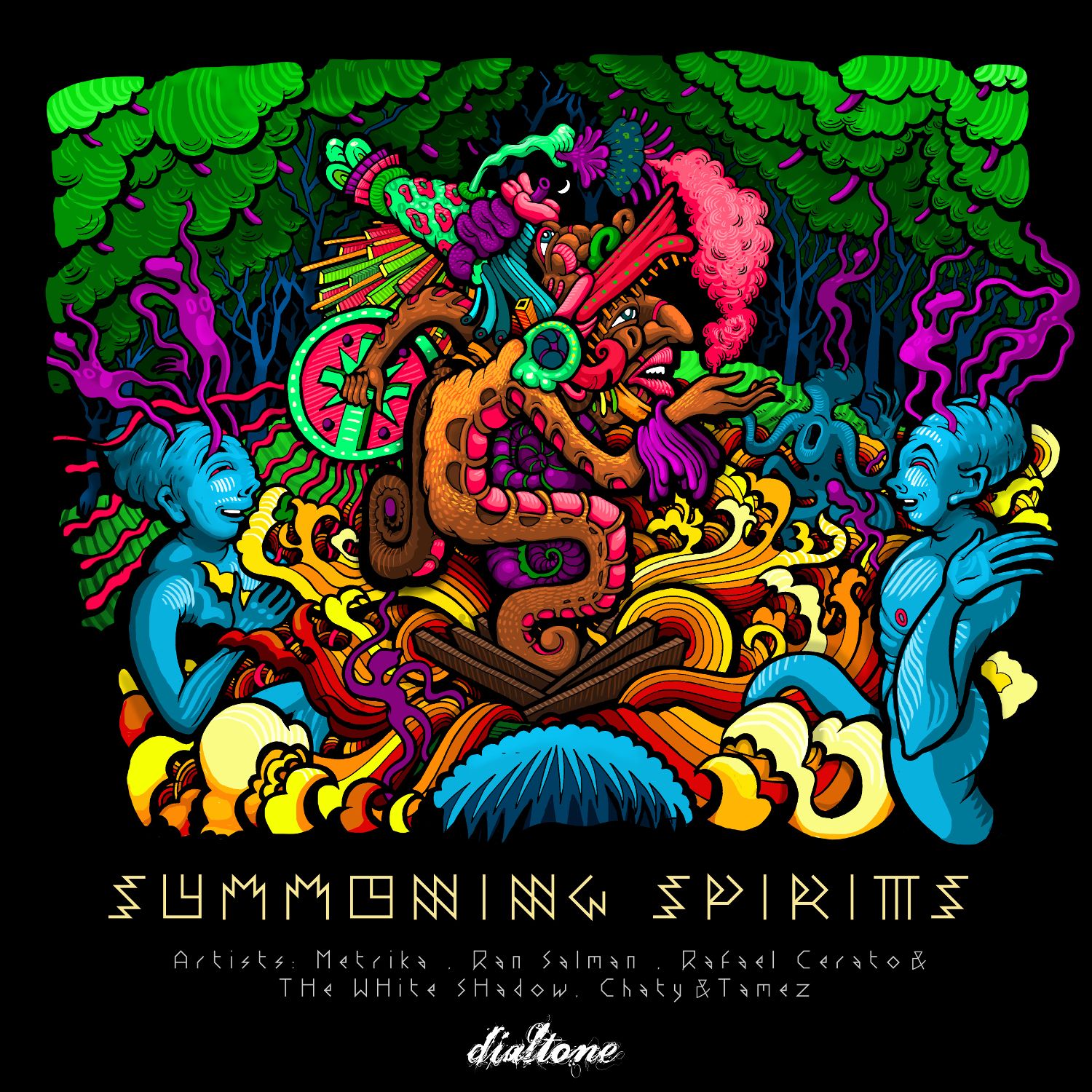 Various Artists - Summoning Spirits
Mexico's Dialtone Records returns late September with the various artists package 'Summoning Spirits'.
Dialtone Records was established in Cancun, Mexico in 2005 and is home to material from the likes of Jeff Bennett, Alland Byallo, Kabuto & Koji and Tough Love. Over its preceding 95 releases the label has garnered a reputation as one of the Mexico's leading imprints in contemporary house music and here we see it push on with an exciting new various artists package featuring an array of new talent.
Mexico Maetrika opens up the package with 'New Days' and delivers a swelling six-minute composition fuelled by droning saw-tooth bass lines, emotive vocal stylings and weighty 4/4 rhythms. Tel Aviv, Israel based producer Ran Salman's 'Volcano Love' follows and ups the energy levels with chugging bass grooves, swinging rhythms and entrancing vocals.
On the flip Rafael Cerato & The White Shadow turn in 'Alliance' an arpeggio fuelled number laid out over seven minutes with snaking melodies, expansive claps and bubbling sub bass tones. Mexico's Chaty & Tamez then round of the package with 'Wild Eyes' closing the package on a stripped back tip with sparse rhythms, ghostly atmospherics and wandering bass grooves.
The Various Artists 'Summoning Spirits' package is out on Dialtone Records 21st September 2015.
Tracklist
1. Metrika – New Days
2. Ran Salman – Volcano Love
3. Rafael Cerato & THe WHite SHadow – Alliance
4. Chaty & Tamez – Wild Eyes