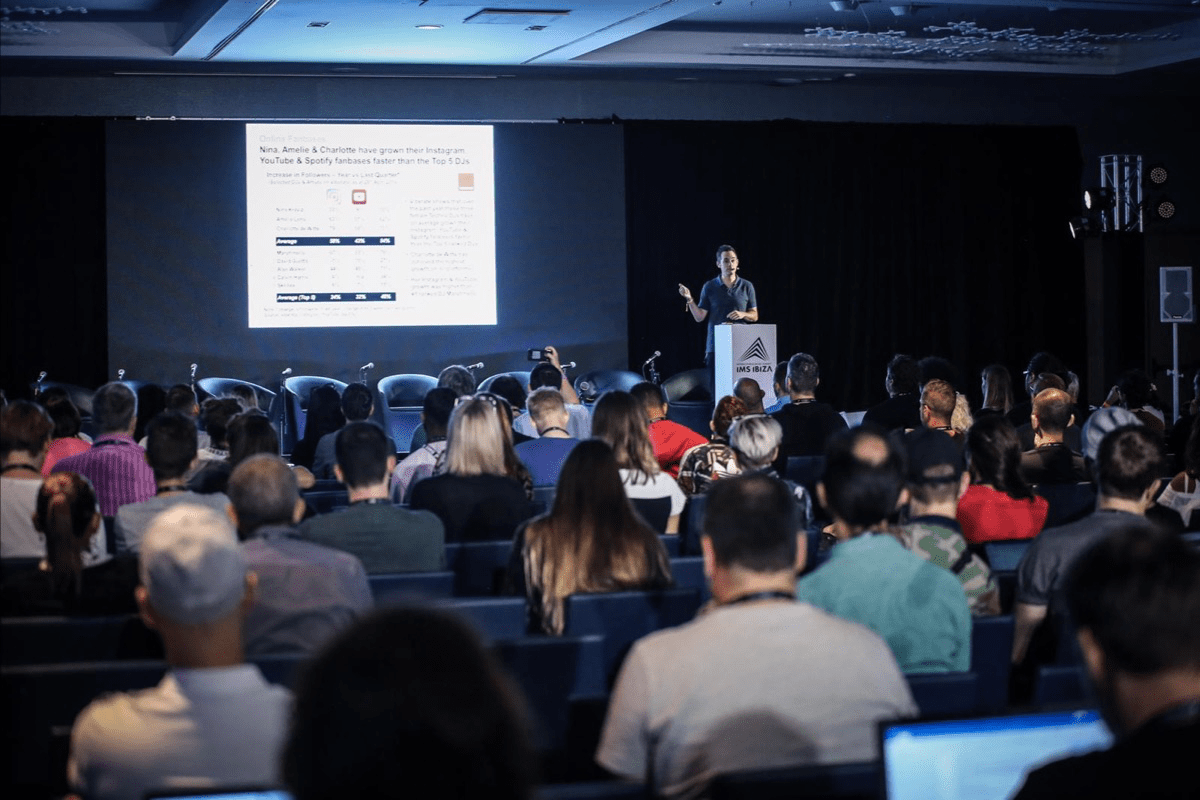 IMS Ibiza 2019 Business Report reveals decline in nightclub venues
International Music Summit (IMS), the premier platform for business, culture and education in global electronic music, today released the annual IMS Business Report. An in-depth economic study of theElectronic Music Industry, covering all aspects of the genre delivered directly to the key industry personnel by author Kevin Watson.
The report provides vital and telling statistics of how the Electronic Music Industry has moved across the year, providing a barometer for the market as a whole. Used by professionals across the industry, referenced countless times in market research and journalistic reports, and is an essential tool for the electronic music business.
This  year the report has highlighted positive movement in many areas including an IFPI survey ranking Dance / Electronic as the World's 3rd most popular music genre, behind Pop and Rock. An upward trajectory has been observed with female Techno DJs dominating the festival circuit in 2018 with Nina Kraviz, Amelie Lens and Charlotte de Witte leading the charge. CERCLE the livestream DJ performance platform of particular note as it has generated more than 135 million YouTube views achieved since launch in France  in 2016.
Falls have also been observed with overall Electronic Music industry value dipping 1% in 2018 and a decline in nightclub venues is accelerating, related to a number of high-profile closures around the world in recent months.
The report headlines are summarised below:
Global recorded music revenues (for all genres) grew by 9.7% in 2018, driven by streaming across all geographies, with Latin and North America showing the greatest growth.
Dance share of recorded music fell significantly in the USA & UK in 2018 versus 2017, but rebounded in both Germany and Canada
An IFPI survey ranked Dance / Electronic as the World's 3rd most popular music genre,behind Pop and Rock with 32% of people saying they typically listen to it. Applying this to the global population of 16-64 year olds would mean an estimated 1.5 billion people typically listen to Dance / Electronic.
The global videogames industry is worth 7x more than the music industry, and represents a huge opportunity for Electronic DJs & artists, as shown by recent collaborations by Grand Theft Auto & Dixon, Fortntie & Marshmello and Secret Lab & deadmau5.
Forbes latest report shows estimated earnings of highest-paid DJs fell significantly in 2018. The Top 10 total of $261m in 2018 was the lowest since 2013
Female Techno DJs dominated the festival circuit in 2018. Analysis by Festicket shows that Nina Kraviz played twice as many festivals as the leading band, The Killers, with 34 in total. Amelie Lens and Charlotte de Witte also feature in the Top 5. In addition, Nina, Amelie & Charlotte have grown their Instagram, YouTube & Spotify fanbases faster than the Top 5 DJs in the Viberate rankings over the past year
Pitchfork analysis showed that only 19% of festival artists were female in 2018, up marginally from 14% in 2017. 150+ events have now signed up with Keychange and aim to book 50% female artists by 2022
Recent Record Union survey concluded that 73% of independent musicians have experienced negative emotions, with 33% of those having panic attacks as a result. The causes of this included fear of failure, financial instability and pressure to succeed
The decline in nightclub venues is accelerating, with a number of high-profile closures around the world in recent months. In the UK The number of nightclubs in Great Britain fell by 21% in the 12 months to December 2018, compared to a 1% decline per year between 2013 and 2017. In Las Vegas, after a peak in 2016, the proportion of visitors going to hotel clubs and pool parties has dropped significantly
Soundcloud, Beatport and Apple Music have all delivered significant growth in the last couple of years, both in terms of customers and revenue. Mixmag, meanwhile has diversified away from their print magazine, which now represents just 10% of the total business.
Cercle has generated more than 135 million YouTube views achieved since launch in April 2016, and have averaged 2 million a week so far in 2019. Their videos are attracting a young global audience, with 5 out of 10 countries with the highest watch time outside Europe
Overall Electronic Music industry value dipped 1% in 2018/19 to $7.2bn as period of stabilisation continued. Growth in 2018/19 came from value of recorded music, festivals and hardware & software, which was offset by a decrease in the value of clubs, and earnings of DJs & artists. Overall the global industry continues to mature and stabilise