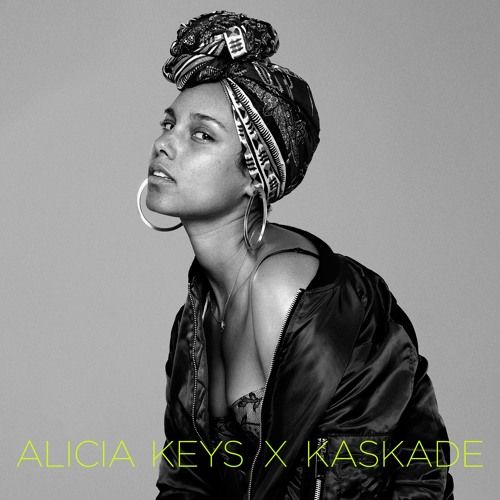 Alicia Keys x Kaskade - In Common
Multi Grammy® Award nominated world-renowned singer, songwriter, and music producer K​askade​has released an official remix of Alicia Keys' new single 'In Common'. "I was immediately drawn to this track from first listen," said Kaskade. "Something about the composition compelled me to decide to put my own spin on it and I'm flattered that Alicia liked it enough to agree to give it her stamp of approval."
Kaskade's fame shows no sign of letting up globally – he was recently inducted into Pete Tong's Hall of Fame, and sold out London's The Steelyard on his most recent UK date. This past May Kaskade electrified an audience of over 30,000 fans with his largest solo headlining date of his career. The unprecedented event, presented by Insomniac and Exchange LA, was the first dance music event to take place in the Convention Center's 45-year history. Tickets for the performance sold out immediately. Kaskade called it the "best show of my life". He also recently performed at EDC in New York and Las Vegas and continues his Las Vegas residency for Wynn at XS and Encore Beach Club. Kaskade's most recent release is a set of remixes for his track "Fakin It" with Felix Cartal, available H​ERE.​Arkade/Warner Bros. Records released Kaskade's heralded ninth album A​utomatic​on September 25, 2015.
ABOUT KASKADE
Multi GRAMMY® Award-nominated singer, songwriter, producer, remixer and musician, Kaskade is a titan in the dance music world, and a groundbreaking innovator in the music industry as a whole. Bending the curve by which his contemporaries measure themselves, Kaskade has an unprecedented string of "firsts". He was the first DJ to land a Las Vegas residency, the first ever solo electronic dance artist to sell-out both Navy Pier in Chicago, and the Staples Center in Los Angeles, and the first dance artist to perform and sell out at the Los Angeles Convention Center in its 45-year history with a career-defining solo headline date in front of 30,000 fans. A
three-time C​oachella Valley Music and Arts Festival​ veteran, Kaskade made history in 2015 where he was the only electronic musician to headline the festival and drew the two largest crowds in its storied sixteen-year existence.
Crowned by T​he New York Times a​s "the new face of electronic dance music," Kaskade has been bridging the gap between old school music purists and a new generation of music lovers. Relentlessly touring the world and playing to tens of millions people around the globe, he has been in the trenches for over a decade, laying the groundwork for a titanic musical and cultural shift. With nine studio albums and five GRAMMY®​nominations to his name, Kaskade's global reach is ever-expanding. He has headlined every major North American festival, and was recently inducted into Pete tong's Hall of fame, and sold out London's The Steelyard on his most recent UK date. His single "Fakin It" was first premiered in the UK when Kaskade went back to back with Danny Howard on his primetime "Dance Anthems" slot on BBC Radio 1.
While Kaskade's handwriting is all over the history of electronic music, his influence today is at an all-time high. His latest full length album, A​utomatic​[Warner Bros. Records/Arkade] claimed the #2 spot on the B​illboard​Dance /Electronic Albums Chart. A​utomatic c​ommanded a Top 15 placement on the U.S. Digital Chart, as well as amassing over 50 million streams on Spotify in less than a year's time. His live set from Ultra Music Festival 2016 has garnered over 1.9 million views in a matter of months. Kashered continues his reign in Las Vegas with a residency for Wynn at XS and Encore Beach Club, and his social media reach continues to connect him with his audience in an authentic and powerful way. R​olling Stone a​sserts, "Kaskade represents an intensely positive side of dance music culture", another cornerstone in the foundation that sets him apart.
www.kaskademusic.com
https://www.facebook.com/kaskade
https://twitter.com/kaskade
https://www.instagram.com/kaskade
https://www.youtube.com/user/kaskade