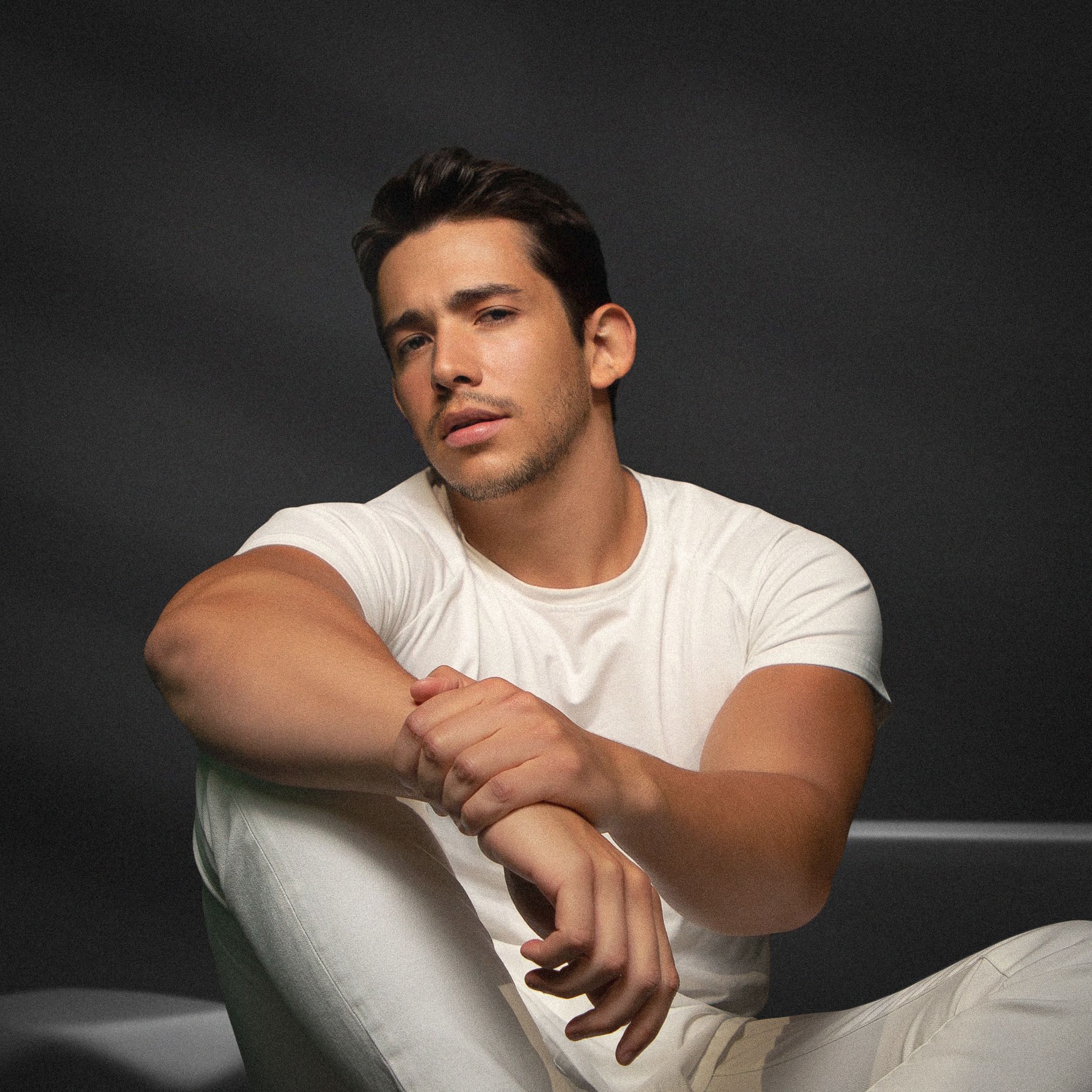 In conversation with Ed Raissi
In the vibrant hub of Miami, it's no surprise that creativity is rife. DJ/producer Ed Raissi is one of the latest talents hailing from The Magic City to gain fast-paced momentum on the global dance music circuit. Still riding on the high of 2022 hit single 'Forever,' we caught up with Ed to find out what's in store for 2023.
Hey Ed! Thanks for joining us. 
Hey! Appreciate you having me on IHOUSEU! 
Taking it back to the start, how did you first get into music and who were your early musical influences?    
I've been involved in music since my early age. I grew up in a musical family, my uncles were professional musicians with a jazz/bluesy & funky influence. I would always jump up and grab any of their instruments to play and learn. My father saw something in me and bought me a guitar, a drum kit, a piano and a bass. I would play the instruments all day until I was self-taught. I was very fortunate to have discovered my passion and the career path I wanted for myself from an early age.  
I started to produce in Logic Pro when I was around 12 years old, I would try to re-create records from my favourite artists like Ryan Leslie. It really helped me get better as a young producer. I had an RnB influence at that time until I heard 'The World Is Mine' from David Guetta, that was when I knew house music was my path.  
For my 13th birthday, my father surprised me with a turntable (DJM 800 & 2 CDJ 1000 MK3) . Those were the best at that time. I was so happy and excited that I spent all my summer learning to DJ. Since then, I spent all the following years perfecting my craft, learning production, sound design, engineering, mixing and mastering to make my productions come to life and here I am today still getting better than I was yesterday. 
How has your experience of the music industry so far compared to your initial expectations?   
The music industry is far harder than I thought it would be. It definitely needs a fix as far as the business side of it goes. That is the reason I created my own record label 'Eminent Sessions Records,' which is home to all my previous releases. What's important to me is the musical freedom that comes with it, which means being able to produce and release my authentic and real creations without having to conform to whatever a record label will ask me to do.  
Everybody now has all the same necessary tools and resources that labels have in order promote and market themselves as independent artists. You just need to be resourceful and dig deeper. In my opinion, record labels don't like to take risks on someone who has a different sound. They always push their artists to create what's already working for them, which dulls the artist's musical identity. As far as music itself goes, the simplest thing to forget is what music is all about: creating things you think are beautiful. You have to learn to be certain about what you like, not what you think sounds good to someone else. You have to learn your own heart and your own mind about sound. So, whatever you think is beautiful, that's what's beautiful. You have to pursue that road and never forget that there is an audience for everyone. 
For anyone who hasn't yet heard your music, how would you describe your sound?  
 I would say, emotive, energetic and melodic,  and always with dreamy/pop vocals 
Your 2022 single 'Forever' has had insane momentum, over half a million streams on Spotify alone! Can you tell us how that track came to be? And how does it feel to be hitting those kinds of milestones early in your career?   
Thank you! I produced it last year and honestly had no intention of releasing it at first. Once a month, we usually spend a day in the studio with the record label team to go through ideas and projects I see that have potential. This one grabbed everybody's attention. Everybody in the studio was literally screaming "This is the next one!" I wish I had the video for you to see – it was hilarious! I spent a couple of days freshening it up and adding some tweaks here and there. This record has a different sound design than my previous records and I intend to release more of this new style. It definitely feels great hitting milestones like these! 
Who would be a dream producer/artist that you'd love to collaborate with and why?  
David Guetta would be my first choice, not because he's the number one in the world, but because he's very skilled and knows what he's doing in the music production realm as a real record producer. KREAM would be my second choice. They're very talented and have their own unique sound that I really dig. They never fail to impress me. 
If we were to join you for a night out in your local scene of Miami, which venues/club nights and local artists would you take us to check out?  
I've recently been laying low in Miami as far as going out to parties unless I'm behind the DJ decks!   
I prefer a good dinner with close friends and quality times in a nice lounge where you can talk. If we feel like going crazy, definitely Liv and E11EVEN. 
How do you like to spend your time when you're not working on your music?  
I would either be working out in a gym or outdoors, taking my jet ski on the water, or enjoying a good sunny day on my friend's boat. Definitely spending a good time with close friends or doing something crazy that involves lots of adrenaline rush…like jumping out of a plane! 
Over on Instagram you've been dropping hints for your next single 'Burnin' coming out this March. What can we expect from this new release?  
'Burnin' is the succession to my latest release 'Forever.' Very similar in style, sound design, production and vocals. I enjoyed working on it and I can't wait to release it, definitely a club banger! 
What's in store for the rest of 2023 for you?  
 Lots and lots of good music! Bigger vision, bigger goals, bigger milestones to hit, only this year we do it twice as good as last year.