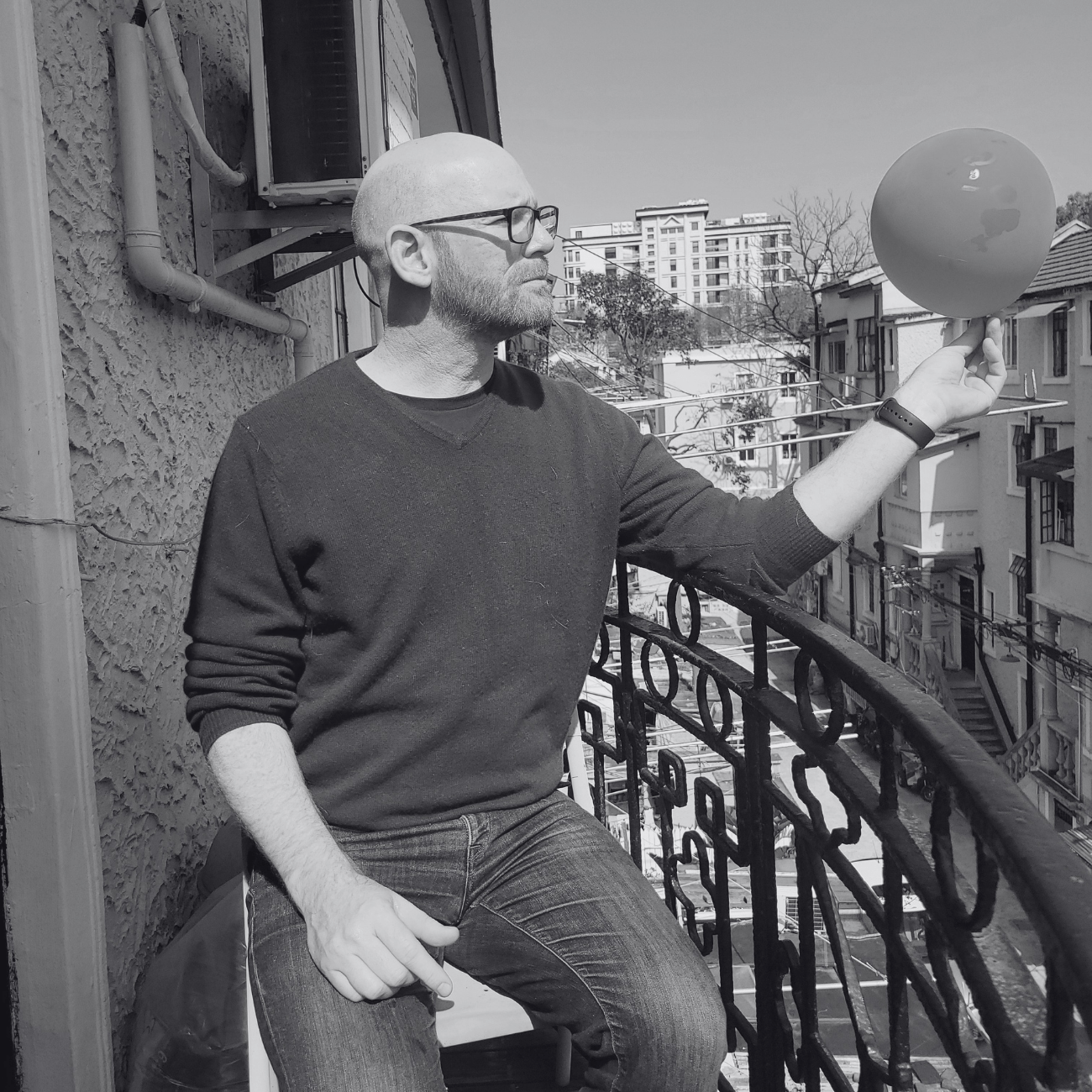 Clan Brude Shares The Behind The Scenes Process of His Latest Track 'Back In The Day, Shanghai'
Shanghai-based DJ and music producer Clan Brude is set to share his remarkable sound and style with the world. He kicks off 2023 with a powerful new track that reflects on his experience of the city through the COVID-19 lockdown periods, with 'Back in The Day, Shanghai', he taps into his feeling of nostalgia for times were the electronic music scene was experienced differently in China; having as a result a powerful banger ready to hit the charts. 
We invited Clan Brude to share more about the behind the scenes process of 'Back in The Day, Shanghai', this is what he said. 

Hi Clan Brude, how are you? 
Doing great thanks. We're approaching the lunar new year holiday here in China, so that means plenty of time off to do the important things in life! 

Your latest track 'Back in the Day, Shanghai' is out now, what inspired you to produce this song? 
It's been a very complicated period of time globally and in China. I have been based in Shanghai for 7 years and this track no doubt represents a time in my life that I perceived as being more innocent for a plethora of reasons. Circa 2018, there was a clamp down on nightlife across the city which was then followed up by excessive Covid policies that in effect shut everything down for much of 2022. Strict controls until very recently contributed to a very over-bearing sentiment here in the city.  
In its essence, this is a nostalgia track that anyone could relate to depending on your level of inclination to towards nostalgia. In its specifics, it is a representation of a turbulent period in an otherwise great city.   
Having said that, there is increased optimism now, since the lifting of restrictions. There are a lot of good club nights coming back at places like Dada, Celia Academy and All, and you would expect authorities would allow performance and tourist visas again at some point which would mean we could see international acts returning in 2023.  

Does the track have any specific sonic or musical influences? 
Nothing overly specific here, but I did really want to have a sort of grime influenced vocal to it, which comes through, I think.  

Which part of the track did you start working on first? 
I really wanted the track to have banging beat with an interesting groove and interplay with the bass. I feel the track achieves a good drive here. That was the primary starting point, and it was only after this that I added the voicey synths and vocal topline.  

Is there an element of part of 'Back in the Day, Shanghai' that's your favorite? 
The main vocal hook is the 'face' of the track and so that's up there, but I was playing around with a vocoder over the main chords using a strings sample and I got really into that. It creates a lot of movement across the chord progression, and it is this underlying motif. It also gives it an electro feel. 

How long did it take you to finish this release? 
It was probably about a month in total, from idea generation to finished master. I was working remotely with a UK vocalist based in South America, so we had a few exchanges while getting that right, but it was all very smooth. I think I finished the track in terms of fully mastered and ready for release around October last year and the record label picked it up and we went for the January 6th release date. 

How does this song differ from your previous releases? 
I think this song has more of fuller concept than most of my previous releases (with perhaps the exception of 'Lagos') and in that sense it makes it more meaningful. Previous tracks have more focus on the party element of electronic music production. For instance, 'Someone to Be' is reflective of the theme of escape and 'Heart Racin'' is about the hedonistic element of going to a festival. While this captures nostalgia as a concept, for me it is also personal to the experience of living in Shanghai over the last few years.  

How would you like listeners to feel when they listen to this release? 
If people relate to the track due to the sentiment, then great, but ultimately if they hear it on the dance floor, I'd hope they'd enjoy the groove and the drive of the song, and that it would get you nodding along or perhaps in the context of getting you set up for the day, but in general just good vibes! 

Did you overcome any struggles while working on this track? 
Nothing major really. The workflow was pretty smooth and ideas came quite naturally. 

What's coming up for Clan Brude? 
I've got tracks ready to go and a couple close to being ready. The initial tracks still have a pandemic influence, with one sampling the daily calls for testing which were megaphoned down the lane where I live every few days. Hearing that may well be triggering for some who lived through that period, but is also representative of what happened and it's important to reflect on that. The tracks I am still working on, are more back to a progressive, but also deeper feel, both with female vocalists.  
Listen and buy to 'Back in the Day, Shanghai' now
https://www.beatport.com/release/back-in-the-day-shanghai/3950487 
Clan Brude Online