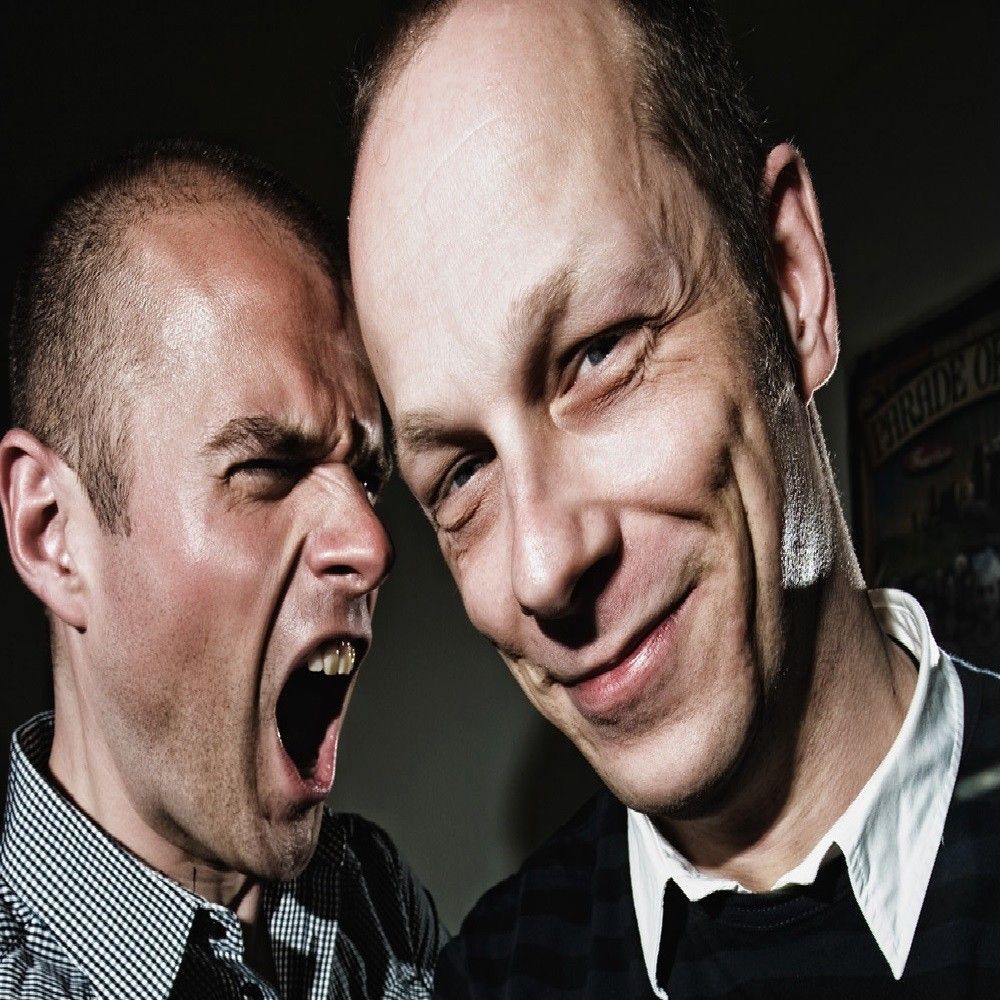 In Conversation With.. Rank 1
Three weeks ago, without any of the usual pre-release build up, out of nowhere Rank 1 dropped their 21st Century Remix vision of the classic 'Airwave'. The first time they or indeed anyone had officially laid remix hands to it since its first release, it was an anomaly in the usual by-routine world of the classic endlessly remixed. So we spoke to Benno & Piet from Rank 1 to find out, why 2014 was the snapping point, and get some more context of the then-and-now of one of the scene's most beloved classics.

Piet, Benno, thanks for sitting down with us to talk 'Airwave' and more. So how are things with you guys generally at the moment? A busy summer, we're guessing!?
Rank 1: Very well thanks! Busy as usual, but we still make time to take some breaths.
The 12 months been very singles orientated for Rank 1, with '13.13.11' and your 'Freudenrausch' single with Dennis Sheperd. How have those releases gone down?
Rank 1: We had great response to both of them, where '13.11.11' (we made the title quite enigmatic to get the minds working 😉 was a bit of a risk to release since it lasted for over 13 minutes. In the end though the fans could really appreciate it! 'Freudenrausch' served the other end and as it was more DJ friendly track. Both were really fun to do.
And now there's been a remix-revisit to, perhaps, your best know moment 'Airwave'. What prompted that?
Rank 1: We received lots of bootlegs of Airwave, but the Twoloud version that came in was so massive that we finally decided to do one for ourselves as well and make an official package. The original became a classic, but sound-wise it sounds a bit 'classic' too. The 21 Century mix is, in our opinion, a great mix between modern sound as well as maintaining the old vibe. And doing this exactly 15 years after the original release gives it an extra edge to it.
'Airwave' is one of the least remixed of the classic 'Class of '99' trancers (never having been officially reworked after 2000). Why has that been?
Rank 1: Sounds have changed drastically over the years, so the remixes sound different and take a fresher approach. Also we never wanted a flood of remixes… So don't expect a new package next year!
Are there other remixes coming?
The Twoloud remix is also out a few days now. We're happy to see the response to that mix as it gets played a lot already. That was really the tipping point for us to do our mix.
Since 2000 there's been any number of bootlegs & mash-ups of 'Airwave'. Have you ever heard one that you really felt? Maybe even to the point of playing it?
Rank 1: Sure we did! Absolutely. For example Jullian's bootleg has been hammered in lot in Piet's DJ sets. It has that fresh approach slicing the long pads. And it actually works very well! We also love Porter Robinson's version.

'Airwave' was this month named one of DJ Mag 100 Most Important Trance Tracks. How did that feel?
Rank 1: That was just awesome of course!! I mean at that time we just did something but never expected the great response back in the day, let alone getting such a stamp from such a respected magazine.
If you could officially remix one other track from 100 Most Important Trance Tracks list (other than 'Airwave'), which would it be?
Rank 1: Difficult! To be honest we're not too sure if we would remix a classic again. It raises the bar to an almost unreachable extent. But with the right track and the right idea it could work out, but that's something that only comes clear while working on it.

What are your most vivid memories from its first release 15 years ago? Do you have a favourite moment from the times you heard it played out?
Rank 1: For sure: We saw Ferry Corsten playing it in his set on Innercity in 1999, and we had the perfect view right from the front of the stage! It was indescribable moment to see 30.000 hands in the air – we still get goose-bumps recalling that moment!
Back then, how well did you expect it to do, compared to how it actually did?
Rank 1: We had no expectations whatsoever. The true story behind this record is this: we just wanted to give our A&R Dick de Groot a follow up for our previous and lesser known track The Citrus Juicer. Sometimes it's a good thing not to know what the future will be. In music it would mean less experimenting, because if you know a track will be a flop, why would you bother to make it?

How has your new 21st Century Remix gone down?
Rank 1: Up till now we are very pleased with the results! Aside from some people liking the original over the remix, we had positive comments from people everywhere and not just from the trance scene. So… mission accomplished!
What are you immediate plans for the future? Do you think there'll be a new Rank 1 album at some point?
Rank 1: We'd like to make some new material. Not sure what we're heading for actually. One thing's for sure: it needs to be BIG!!!