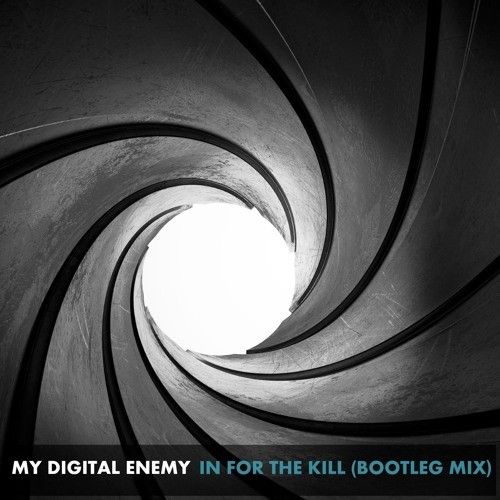 My Digital Enemy - In For The Kill (Bootleg Mix)
Future-leaning house music harbingers My Digital Enemy are returning to the fold this autumn with another sharp edged slice of razor-gilded house music. Taking inspiration from popular culture, they return with a slammin' bootleg version of La Roux's infamous In For The Kill, updating it's melancholic structure to reveal a dark tinged, UKG edge.
Often seen gracing the likes of Toolroom, Stealth and more, their official bootleg of La Roux's instant pop classic marks their return to the ever unimitable Zulu Records, the imprint they founded in 2012 as their vehicle for fresh beats (home to global sounds from the likes of Tittsworth, House of Virus and many more).
It's not the first time the pair have set their sights on more pop-crafted music; having previously worked with and remixed the likes of Snoop Dogg, Beyonce and Groove Armada to name but a few, it's no surprise that they're a constant feature on Beatport and Zulu Records finished up 2014 as Beatport's 5th best-selling house label.
Retaining La Roux's instantly recognisable vocal stems, the British duo go to work on crafting the reinvented sound, taking influence from broken beat and UK garage. Raw and untreated snares set the tone for shuffling hi hat percussion and a whistling, ethereal melody underpinning the groove, before bringing in La Roux's painfully beautiful vocal verse before launching into a haunting, drawn-out UK garage hybrid of the highest calibre.
Their latest stick of dancefloor dynamite pays respectful dues to such a stand out vocal, until the drop heralds a searing, wobbling and unbreakable bassline, springing out of the speakers and paying homage to the UK underground scene as it slays all in its path. Serious dancefloor destruction. Tailored for even the most bass-line focused of sets.