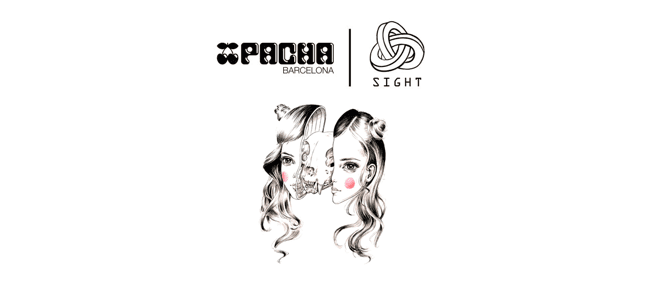 In March, Sight welcomes Edu Imbernon, Stephan Bodzin, Agoria, Patrice Baumel and Heidi
Sight, the consolidated Sunday event at Pachá Barcelona, publishes its complete schedule for March with outstanding artists from the international electronic scene.
Sight also reveals a surprise, announcing a special date with Sven Väth as headliner on Sunday 1st of April.
At this point there isn´t any doubt that Sight is one of the most renowned events at Pachá Barcelona, a privileged position that it has reached thanks to its daring and eclectic line ups in which Sunday after Sunday the quality and talent are always the main values to keep in mind.
On Sunday 4th of March, Sight will be hosting Daydream´s arrival to Spain, the acclaimed Belgian festival is known in the electronic industry as the place where dreams come true. An event that will count on the performances of Edu Imbernon, a prolific and polifacetic DJ and producer from Valencia whose wide sound range enjoys great prestige in the world; of the celebrated Italian artist Leon, one of the main responsibles for the arduous task of reinventing House, style in which he is one of the maximum exponents; and of Denis Horvat, the Danish DJ and producer owner of a deep and melodic Techno that has found his place on labels such as Innervisions, AEON Audio and Afterlife.
A week later it will be the turn of Stephan Bodzin and his live show. The German is one of the most outstanding figures in which has been called as the new German Techno and without any doubt one of the most influential electronic music artists in the last decades. A strong defender of authenticity and the creation of a personal and recognizable style, Bodzin will show what he is capable of at Pachá Barcelona. He will be accompanied by Ramon.
On Sunday 18th of March Sight will receive Sebastien Devaud, better known as Agoria, one of the most essential artist in the current French electronic music scenes. His magnificent club style capable of incoporating a vast number of eclectic elements has conquered artists such as Kevin Saunderson, Juan Atkins and Kenny Larkin who don´t hesitate to repeatedly praise his work and talent. The French artist won´t perform alone, Patrice Baumel will be also there, the non classifiable German artist always willing to penetrate into the unknown and discover new sound and dynamic possibilities.
And we arrive to the last Sunday of the mont with Heidi as the headliner. The Canadian artist, settled in United Kingdom since a few years back, that has made of House and Techno her way of living and who Get Physical took under its wing. Beisdes having a successful career as DJ and producer Heidi is also one of the main faces at BBC Radio 1 and the creator of Jackathon events. Pachá Barcelona´s regular Alex Kennon and Andre Buljat, who will play b2b, close the line-up.
And if that weren´t enough Sight has revealed that it will host a special date on Sunday 1st of April in which Sven Väth, living legend of electronic music, will be the headliner.