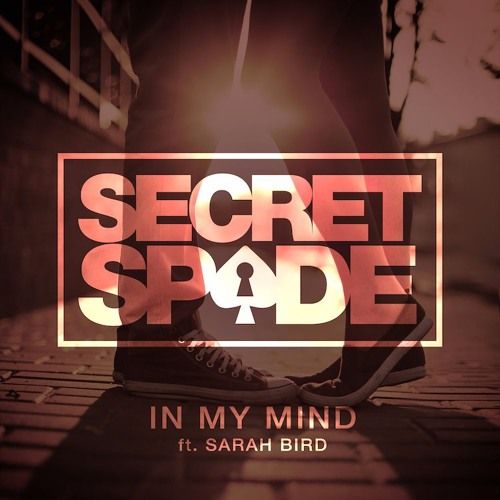 Secret Spade ft. Sarah Bird - In My Mind
Sydney duo Secret Spade team up with singer-songwriter Sarah Bird on their gorgeous new electronic tune 'In My Mind', the latest cut off their forthcoming self-titled debut ep.
A slow-burning track that culminates into an electrifying, dance thumper, 'In My Mind' captures the euphoria at the beginning of a relationship. With soft, subtle reverb, an infectious dance beat and warm piano melodies, Secret Spade have created a slick, star-bright track.
"A few years ago, Marcus had finished a DJ set at a Sydney venue and as he was leaving the venue, he heard this amazing singer-songwriter performing in the other room. His curiosity led to meeting the amazingly talented Sarah Bird. We all ended up at Johann's studio and wrote the collaboration that is 'In My Mind'." – Secret Spade
Sarah Bird's vocals float freely across textures of drum machines, filtered samples and synth chords that mimic string instruments. At its climax 'In My Mind' evokes that same blissful feeling a relationship creates.
With 'In My Mind' Secret Spade showcase their talents for composing tender, but thumping dance music. Utilising the potential of others to fullest, the duo strike the vital balance between production and vocals.
'In My Mind' is available now on iTunes and Spotify, just ahead of the forthcoming self-titled debut ep, which will see its release in February.
Secret Spade:
https://soundcloud.com/secretspademusic
https://www.facebook.com/secretspademusic
https://twitter.com/secretspademus
Sarah Bird:
https://soundcloud.com/sarahbirdmusic
https://www.facebook.com/sarahbirdmusic1
https://twitter.com/sarahbird_music