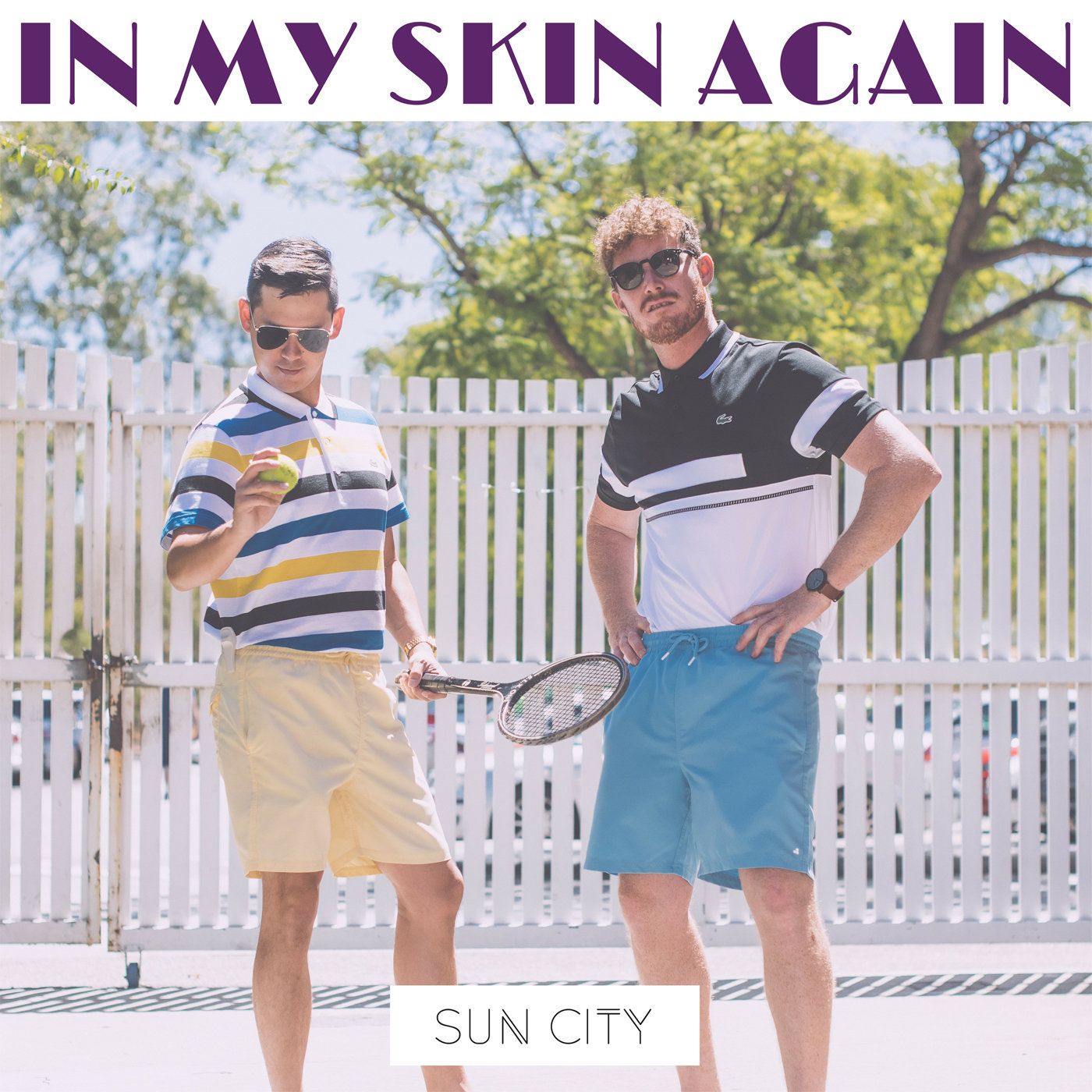 Sun City - In My Skin Again
Perth boys Sun City have released 'In My Skin Again', the third and final single off their upcoming Daytona EP, and it's bringing all of the fun, summery, beachy vibes.

Due to a new approach in their working style, this catchy summer tune was in fact a late addition to the EP, but an absolute winner.

"We took a tag team approach to the production on this track rather than working side by side, and we're stoked with the result the different approach has netted us." – Sun City

While the production of this track is infectious and bubbly, the lyrical content is reminiscent of that feeling you get when that one person seeps deep into your being, and you can't seem to shake them.

"The lyrics tell the familiar story about that one person who has the ability to cast a hypnotic spell on you – despite all rationality and logic – just at the sight of their face. No matter how much water is under the bridge, it will always be just that; water under the bridge, and then you're right back there where you started. Which is maybe where you wanted to be anyway." – Sun City

The joyous instrumentations, subtle bongos and upbeat bassline are masterfully conceptualised to highlight the multi-tracked vocals with deep layers and sweet harmonies. Add in some gorgeous piano work and you've got a timeless tune to have you shimmying all summer long.
'In My Skin' is now available now from iTunes & Spotify, along with the other two recently released Daytona EP-tracks, 'Castaway (ft. Yeo)' and 'Wake Up'.

Socials:
https://www.facebook.com/livefromsuncity
https://soundcloud.com/listentosuncity
https://twitter.com/listentosuncity
https://www.triplejunearthed.com/artist/sun-city-0