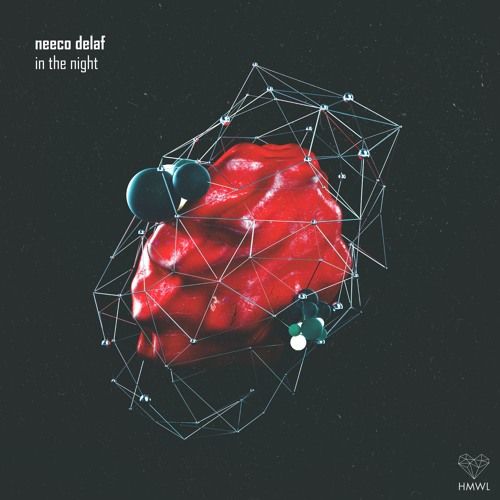 Neeco Delaf - In The Night EP
This is Neeco Delaf's debut EP – a twisted, dark and hypnotic soundtrack about nightly endeavours of love and loss – following his previous singles 'Hounded' and 'Anthropology'. The latter was compiled on Café Del Mar XXII last year. Neeco Delaf, the soon-to-be PhD in acoustics is fascinated by the most basic of nature's sounds and how they – in the right combination – can change our perception of things. He creates beautiful and dark electronica.
'In The Night' is a four-track journey into the the deserted common spaces of night. It starts off with 'Banque', an instrumental track with a slow and punchy beat over a moody rhode and roaring bass. The lead track, 'If You Let Me', features haunting vocals by the talented Scandi/ US duo Flora Cash. Flora Cash are international music blog favourites of Noisey, Earmilk and Nylon have compared them to Bon Iver and Fleet Foxes. The song speaks about supporting a loved one through difficult times, when inner thoughts and un-sharable experiences are building bridges and making us fade away.
The EP continues with 'Fakir' – a minimalist slow-beat instrumental track built around melodies and surprising silences. The final track 'In The Night' is a darker, more upbeat, hypnotic track with Neeco's own vocals.
Track Title is available now via House Music With Love.