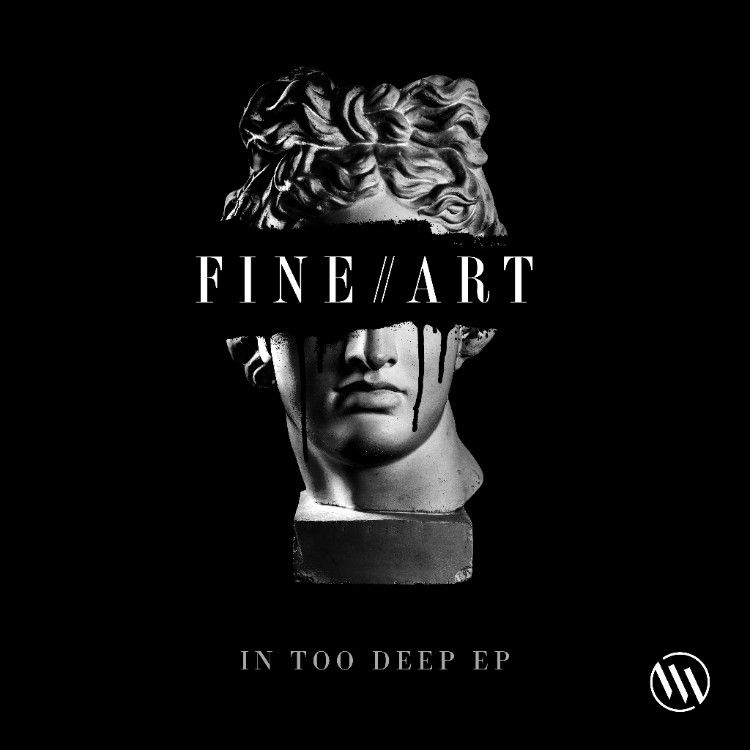 FineArt & My Nu Leng - In Too Deep EP
Having enjoyed success with the immensely popular track 'Set It' via MTA Records in 2015, Bristol-based duo My Nu Leng have joined forces with FineArt (the alias of DnB pioneer Friction) once again to announce the launch of their newly coined imprint Maraki Records. Kicking things off for the label is the debut EP release from FineArt titled In Too Deep – a 4-track project of club-ready rollers set to drop on April 7th.
The EP commences with "Border" – a collaborative track with My Nu Leng. An unashamedly explosive voyage with an infectious ragga vocal, the track builds on a menacing bassline and a colossal drop that's designed for festival-sized impact.
"In Too Deep" continues in the same vein, with warm vocal swoons alongside atmospheric synths, and a snarling bass drop of floor-shacking proportions.
Rounding things up, "BN1" sees FineArt team up with Night Bass affiliate and rising star Taiki Nulight for a slice of bassline that lends elements from the future garage and bass house scenes throughout.
Overall, the In Too Deep EP is an eclectic debut package full of energy and drive, which stays true to the artists' genre-fusing reputations and leaves a lot to be excited for from Maraki Records.
Tracklist:
1: Fine Art & My Nu Leng – Border
2: Fine Art – In Too Deep
3: Fine Art & Taiki Nulight – BN1
4: Fine Art & My Nu Leng – Border (Radio Edit)
For more information on FineArt, please visit:
https://www.facebook.com/fineartofficial
https://twitter.com/FINEARTMUSIC
https://soundcloud.com/fineartmusic
For more information on Maraki Records, please visit:
https://www.facebook.com/MarakiRecords/
https://twitter.com/MarakiRecords
https://soundcloud.com/marakirecords