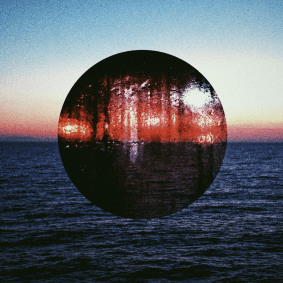 Guy Nicki - In Transit EP
New German imprint Lemon Test sees co-founder Guy Nicki offer up three melodic cuts entitled 'In Transit' EP with a remix from Planet Sundae duo Opal Sunn.
UK born, Berlin based Guy Nicki showcases three tracks from a collection of written material over the past two years. 'In Transit' EP incorporates blends of hardware synthesis, field recordings and a focus on live percussion, giving him the platform to showcase his background in drum kit recordings, compositions and sound collages. Guy Nicki follows releases from Ghent based producer Club Mayz and the enigmatic K as the label continues to maintain their genre defying output. Germany's Opal Sunn jumps on remix duties as they preserve their transcendent production style following their most recent release on Nick Höppner's Touch From A Distance label.
'Slow Dance' begins with tension building leads layered with syncopated percussion and fluttering keys before 'Long Time Dead' delivers growling pulsations, cosmic synth waves and emphatic atmospheres throughout.
The undulating emotiveness takes the focus in 'Stowaways' as eccentric vocals balance over resounding chord progression before Opal Sunn's remix displays punchy melodies, a deep undulating bassline and fluid drums to stylishly finish off the EP.
Guy Nicki 'In Transit' EP is out on Lemon Test on 16th November 2018.
Tracklist
1. Slow Dance
2. Long Time Dead
3. Stowaways
4. Slow Dance (Opal Sunn Remix)