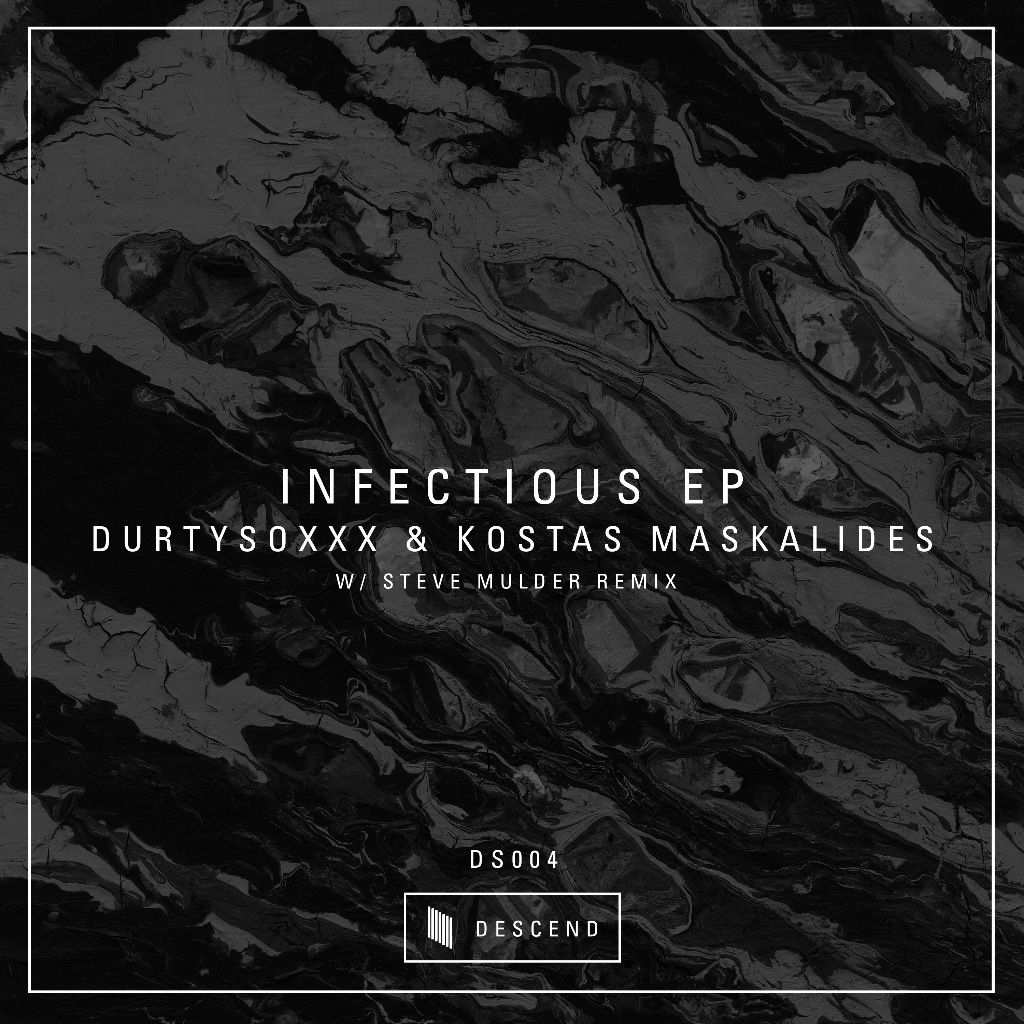 Durtysoxxx & Kostas Maskalides - Infectious EP
Descend Records is on a steady route to curating a techno label that shines above the rest. With a recent showcase in Aruba at Electric Festival, label boss Alex Sanchez otherwise known as ALX of Club Space Miami, has cemented a reputation for the label in other parts of the world and continues to impress his fans with quality releases from fresh, international talent.
Coming up next on September 19, the Miami based label Descend welcomes 3 fresh producers on the international techno circuit. The 3 piece EP titled Infectious is a collaboration between American producer Durtysoxxx, Kostas Maskalides of Greece and includes a remix from Dutch-based producer Steve Mulder. Each track evokes an energy that will bring any room to life, while showcasing pristine production quality.
"Infectious" – A powerful techno piece that fuses an industrial sound with a progressive build in synths and dribbling percussions. An intriguing crescendo of sounds reel you in, and the outcome does not disappoint the senses! In Steve Mulder's remix, the vocals are amplified and droned out, while firing up the hi's to create a fluid big room techno piece.
"Fleek"- Moves in with a maliciousness, as a subtle synth pad tricks your groove and leads you towards a vivacious break down. The energy is this track makes for an appropriate selector for those peak set times!