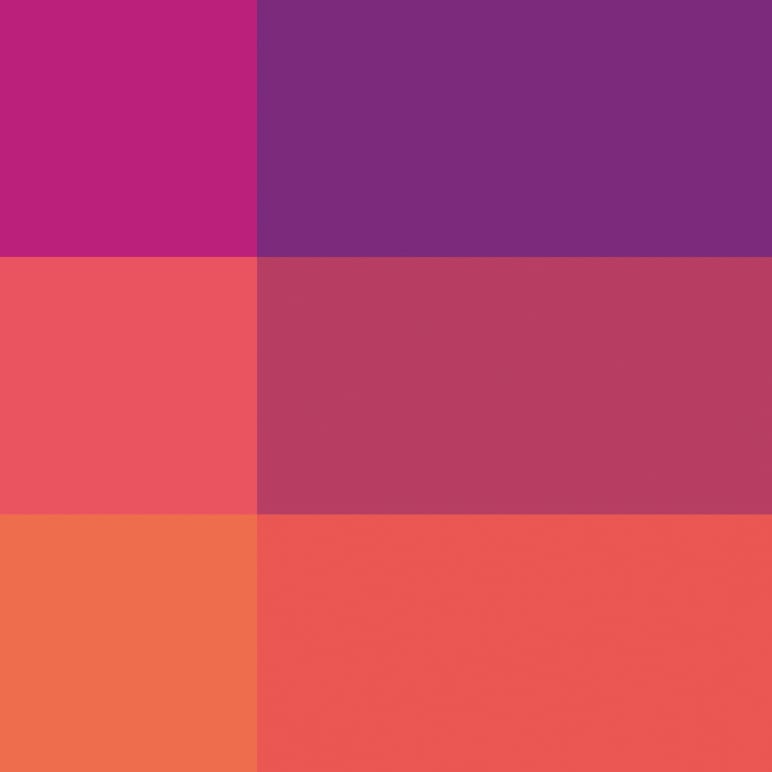 inner city electronic Leeds festival announce their 2019 conference program for Saturday 1st June
Conference Program Announced
inner city electronic announce their 2019 conference program, featuring master-classes from Octave One & Afrodeutsche, alongside a variety of talks, panels and workshops, including an in conversation feature with Nightmares On Wax & key note from Kelly Lee Owens.
All of which will take place alongside a 24-hour program of performances from the likes of Nina Kraviz, Motor City Drum Ensemble,Ben UFO & many more, spread across a selection of Leeds's best venues.
2019 Conference Program
Octave One – Live Performance Master-class
Afrodeutsche– Ableton Live Master-class
Kelly Lee Owens – Keynote
Nightmares on Wax – In Conversation
Music:Leeds Present: 
DJ & Producer Launchpad – Artist Development Panels
A series of talks & panels featuring both artists and industry leading professionals, designed to assist aspiring artists in various aspects of the industry.
Getting Signed – Record labels give advice on getting your music released.
Building your Audience – Radio, social media and marketing experts share their knowledge for successful artist development. 
Do It Yourself – Inspirational collectives share their D.I.Y ethos.
Management– Industry leading managers explain what it takes to make it to the top.
Getting Gigs – Agents and international bookers discuss the best approaches for securing shows.
Keynote / Kelly Lee Owens – Award winning artist Kelly Lee Owens shares her story as break through artists.
One to One Sessions – Book in a chance for one on one session's with our 2019 panelists.
Featuring: 
Mark Newton (Printworks / Canal Mills) / Sarah Frenchy (Artist Manager – Grade Management)/ Kazim Rashid (Artist Manager – Nightmares on Wax) / Ollie Seaman (Artist Agent) / Tom Grainger (Artist Agent) / Brudenell Groove / Brotherhood / Bobby Connolly (Fabric / Needs) / Tristan Da Cunha / Will Orchard (Bluedot / From The Fields) / Freddie Sugden (Loose Lips) / Marcos Sanchez (Mass) / Gina Donohoe (Rising Digital) / Mary-Kate Reynolds (Rising Digital).
Bluedot Present: 
Delia Derbyshire – Godmother of electronic music – By Caro C 
Caro C presents a talk about Delia Derbyshire, whose pioneering work for the BBC Radiophonic Workshop included making 4 on the floor, ambient and industrial electronic music way back in 1960s.
How They Made the Dr Who theme– By Mark Ayres
Current Radiophonic Workshop member, Mark Ayres, talks about how the iconic theme tune was created using digitized versions of the original analogue tapes.
Q&A with Mark Ayres & Caro C
Discussing the work and cultural legacy of Delia Derbyshire and her pioneering peers who paved the way for electronic music we all enjoy today. 
Algorave – Algorithmic Dance Culture
Featuring Joanne Armitage (ALGOBABEZ) & Alex McLean (Yaxu/CCAI)
Algorave: a global movement focused on creating dance music through the writing and editing of algorithms
Hope House Present: 
Leeds Producer Forum 
Up and coming local talent get the opportunity to play their productions on the legendary custom built sound system. 
Parties for a Purpose 
Inspirational crews Cosmic Slop and Brudenell Groove discuss the motivation and ethics behind their community focused parties. 
Mind Present 'How to survive and thrive in the music industry'
Shining a spotlight on mental health problems in the music business with advice on how to keep healthy for a long term career.
Equaliser Present 'Celebrating Queer Spaces' 
Exploring the importance of throwing queer parties and their historic importance within clubbing culture
2019 Line Up
Nina Kraviz (headline billing).
Afrodeutsche, Ben UFO, Carl Finlow (live), Craig Richards, Dan Shake, DJ Boring (live),
DJ Seinfeld, DJ Stingray,Josey Rebelle, Juju & Jordash (live), Kelly Lee Owens, Kosh (live), Leifur James (live), Mor Elian, Motor City Drum Ensemble,Moxie, Nightmares On Wax (DJ set), Octave One (live), Orpheu The Wizard, Ralph Lawson, Ross From Friends (DJ set), Shanti Celeste, Tristan Da Cunha, The Ghost,Willow.
A-Future, Bobby, Butter Side Up DJ's, Dave Beer, Dimensions Soundsystem, Algorave, Alex T, Brudenell Groove DJ's, Downtown Science, Damu, Clandestino, Cole Procter, Baba & Ganoush, Elliot Holt, Efenar, Equaliser, Galaxians, Grainger, George Hartshorn, Hatfield Brothers, Imogen, Jesse Stone, Kag Katumba, Kepler, Kerouac, Krywald & Farrer, Kudan, Lost Colours Nightshades, Lijero, Lindenbaum Modular, Mariiin, Matt Long, Mike Greenwell, Mezla & Rowland, Natalia, Nikol B2B Cosm, Passport To Paradise, Pleasure Connection, Rubik, Reuben, Serene, Stevie Cox, Sara Garvey, Sonny, Tam Tam, The Native Project, Wollfer & Lovać, Yak, Yaxu 
Events hosted by:
Resident Advisor, Bluedot, Dimensions, Flux, Percolate, 20/20 Vision, Brudenell Groove, Brotherhood, Cosmic Slop, Love Dose, KMAH Radio, Mass, Pretty Pretty Good, Transmission Funk, Truelove.
inner city electronicreturns for a 24-hour celebration of electronic music featuring live acts, DJs, talks and workshops including live master classes and more.
The festival line-up includes Nina Kraviz, Nightmares On Wax, Motor City Drum Ensemble, DJ StingrayKelly Le Owens, Ross From Friends, Ben Ufo, Craig Richardsand many more.
Website – www.innercityelectronic.com
Facebook – https://bit.ly/2VUGqHC
Twitter – https://bit.ly/2RzubBK
Instagram – https://bit.ly/2FFiGRZ
inner city electronic returns to Leedsfor another citywide celebration of electronic music and culture on Saturday June 1st2019. Taking place across a selection of Leeds-based venues, this year's festival will run for 24-hours, mirroring Leeds' cultural renaissance as a European-style 24-hour city. The first names announced for the multi-venue event include Nina Kraviz, Nightmares On Wax, Motor City Drum Ensemble, Ben Ufo, Octave One, DJ Stingray, Ross From Friends and many others.
inner city electronic will take place at 11 of the leading venues in Leeds including Brudenell Social Club, Church Leeds, Distrikt, Freedom Mills, Hifi, Hope House, Hyde Park Book Club, Old Red Bus Station, Sheaf St, Wire, The Wardrobe, plus secret locations to be announced.
With venues ranging from 250 to 1700 capacity, the festival offers a unique experience to explore the city across a range of parties and events, from small intimate art galleries boasting state of the art sound systems to terrace parties, industrial warehouses and even an 18thcentury church.
The festival line up will perform at venues across the city over 24-hours, running alongside a comprehensive daytime programme of talks and workshops at the conference, focused on musical development, music industry, culture and technology.