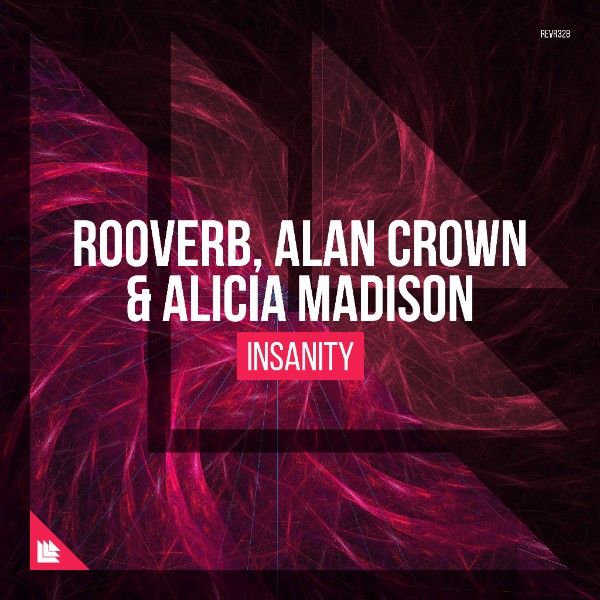 Rooverb, Alan Crown & Alicia Madison - Insanity
Revealed Recordings is proud to welcome South American duo Rooverb & Alan Crownto the label, as the two very talented up and coming producers give us their debut collaboration 'Insanity'.

The two have enjoyed small doses of stardom in recent times with the Argentinian Rooverb submitting his incredible remix of Thomas Gold & Bright Lights single'Believe', as part of the Tomorrowland 2015 remix contest. 16-year-old Alan Crown is signed to Armada Music and has had support from the likes of Above & Beyond, Darude & Ummet Ozcan to name a few.

'Insanity' features the powerful voice of Alicia Madison who is also no stranger to success after working with Laidback Luke on 'Promiscuous'. She has also gathered support from the likes of Thomas Gold, Armin van Burren & Paul Oakenfold with her recent releases.

Alicia Madison's incredible performance help to set the tone early on in 'Insanity'. Starting off nice and slow before providing us with a melancholy of powerful yet cleverly arranged sounds which make 'Insanity' a hugely emotional and enchanting future bass track.

The release of Insanity also includes a show stopping remix from Breda born Revealed Recordings regular Suyano. Suyano, who recently compiled a huge compilation forRevealed Recordings with The Sound Of Revealed Vol.1, is back on the label with this impressive display of his talent. The remix of 'Insanity' starts with a similar emotive display but has an alternative drop filled witch catchy synths giving it a more mainstage feel than the original.

Play 'Insanity', including the Suyano remix, loud and proud, when it is released viaRevealed recordings – out now!

For more information, check socials:
www.facebook.com/revealedrecordings | www.soundcloud.com/revealed-recordings www.youtube.com/user/Revealedrec