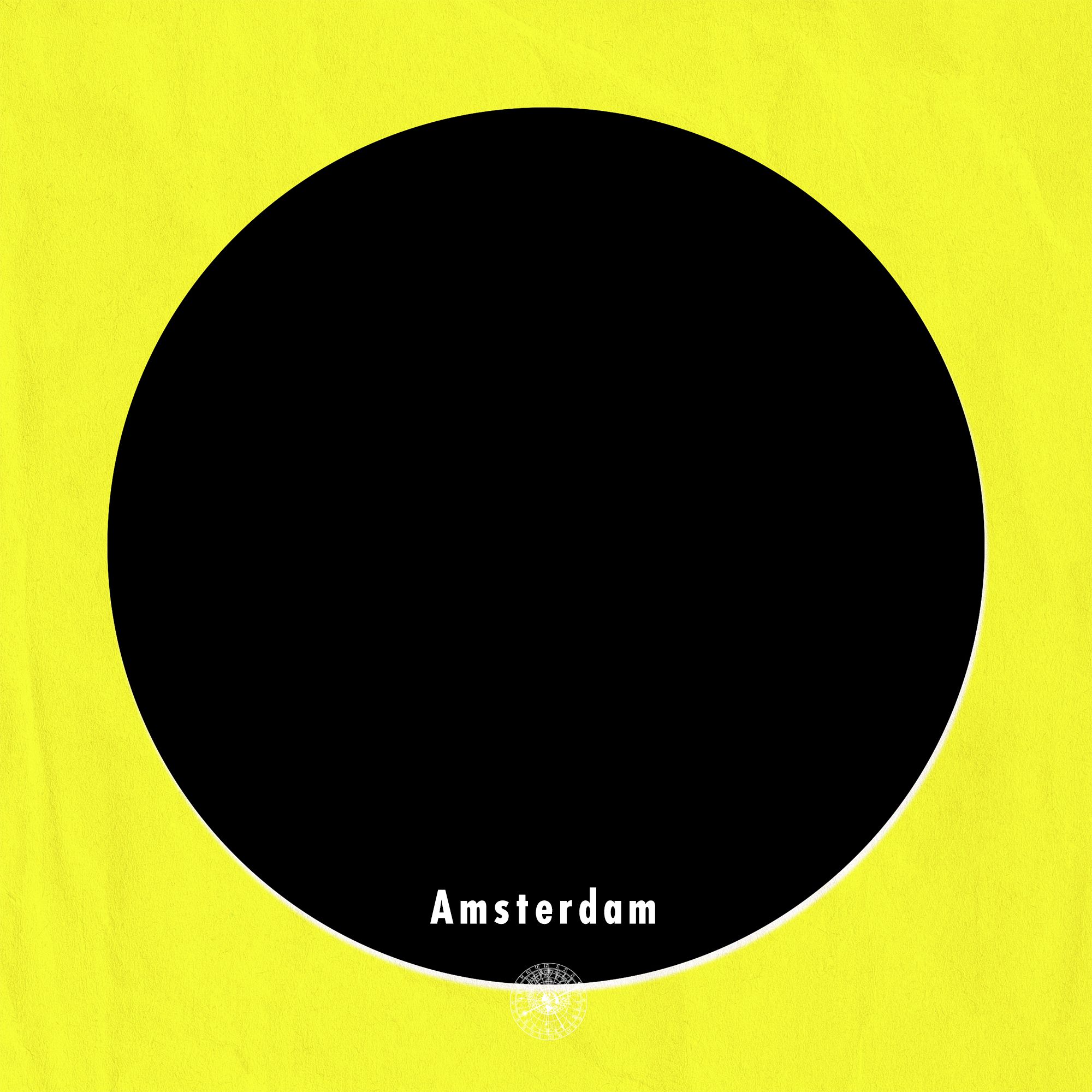 Interview: AmPm discuss everything from new music to discrimination in the music scene and beyond…
Last week the Amsterdam Dance Event finally opened its door, if somewhat slightly, to an eagerly anticipating world. After 18 months of lockdowns, jabs, double jabs and one of – if not the – darkest periods to face the international music and events industry, the appetite to celebrate new music was unsurprisingly huge. Yet we still find ourselves in a somewhat grey period, where travel restrictions apply, and so for many of us, it was a case of very much partaking in festivities from afar.
Japanese act AmPm found themselves in that boat but not one to be deterred, they celebrated ADE by dropping a huge new single, the tech-house cut 'Amsterdam'. A love letter to the Dutch capital and everything the pair associates with the city, the track is the fourth from their city-inspired series, following on from 'Tokyo', 'New York City' and 'Jakarta'. As the single builds a wave of support across the music blogosphere, I House U caught up virally with the duo in their home studio to find out about their work, their plans for 2022 and to discuss the discrimination that many Asian artists still face within the international music scene…
Hi AmPm, thanks so much for joining us today. Can you tell us where in the world you are right now and what you're doing?
Since the pandemic, a lot of travel has been restricted, so we have mostly been in Tokyo, which is our base. We were working on our music and producing songs for video productions. Other than the artist side, we also run a creative agency and were doing creative production for various companies. We were, I guess, holed up and being creative the whole time.
Your new single 'Amsterdam' is out on AVEX/TurnItUp Muzik. It's the latest in a series of singles that have taken inspiration from cities around the world – Tokyo, NYC and Jakarta – what inspiration do you find in cities and what particular inspiration did you have from Amsterdam?
We know that everyone has their own impression of a city, but we have tried to reflect our own impressions of the cities we have visited in our music. Amsterdam is one of our favorite cities, and we've been there many times. It's a city with advanced urban functions, but it's also rich in nature, and I have the impression that the people who live there lead a very "human" life. On the other hand, I have the impression that the people there are tolerant of various cultures, and they are also very dedicated to face them. We interpreted the tolerant side and dedicated side in our own ways and created this song, Amsterdam.
The single is of course perfectly timed for this year's Amsterdam Dance Event, which is going ahead after missing last year due to Covid. How frustrating for you was it not to be able to attend, especially with this single coming out the same week?
One of the main reasons we go to Amsterdam is to attend the ADE. The fact that ADE would not be held also meant that we would not be able to go to Amsterdam, so it was unfortunate. The ADE is a place where people from all over the world who love dance music as much as we do gather, so when we interact, we feel a sense of unity that transcends language barriers. It's also a place where you can casually enjoy various genres of dance music that you don't usually have the chance to listen to. We didn't expect that we wouldn't be able to participate in ADE for two years in a row, but by releasing this song, we have a new and stronger feeling for ADE and Amsterdam, and I definitely want to enjoy ourselves there next year.
Have the last 18 months been hard for you? What have you done to cope with no touring?
Nothing really replaced touring, so we spent that time creating and reflecting on ourselves. However, that time may have been too long. We really want this situation to be improved as soon as possible and do a lot of live performances.
Do you have plans to tour soon?
We will be performing at an event in Japan for the first time in a while. We are very much looking forward to feeling the music with loud sounds for the first time in a while.
As for next year and further, we have not made any plans because we don't know which countries we will be able to travel to freely, but if the situation improves, we will consider having tours overseas.
You're both from Japan. What's the Japanese electronic music scene like? What other Japanese artists besides yourselves should we be listening to?
As for the interpretation of electronic music, We think that, unlike Europe and America, Japan has its own unique electronic music. There are also a lot of women active in the music scene, and artists like Qrion, YUC'e and Cuushe are among the most fascinating.
You're heavily involved with the Asian music scene as a whole, regularly working with artists from countries like Taiwan and Indonesia. Do you feel that Asian electronic artists are sometimes overlooked by other territories in the rest of the world, or do you think you're represented properly?
We think there has been a lot of prejudice and discrimination against music from Asia, not only in electronic music, but in many other music genres.
We have actually witnessed many times where Japanese DJs were playing in European clubs and the crowd would go up to the booth to stop the sound or pour alcohol on them. Nowadays, we think that such situations are decreasing, but we believe that there still remains deep-rooted discrimination. That's why we Asians have to create more music full of vitality than ever before. we think we need to stop just imitating Europe and America, and create our own unique music because we have roots in Asia.
What's happening for you in 2022?
We're going to be releasing a lot of collaborative tracks and a series of dance music named after cities like this one.
Anyway, we want to be free from this restricted information and go to various places freely. We also want to do a lot of live show activities with loud sounds.