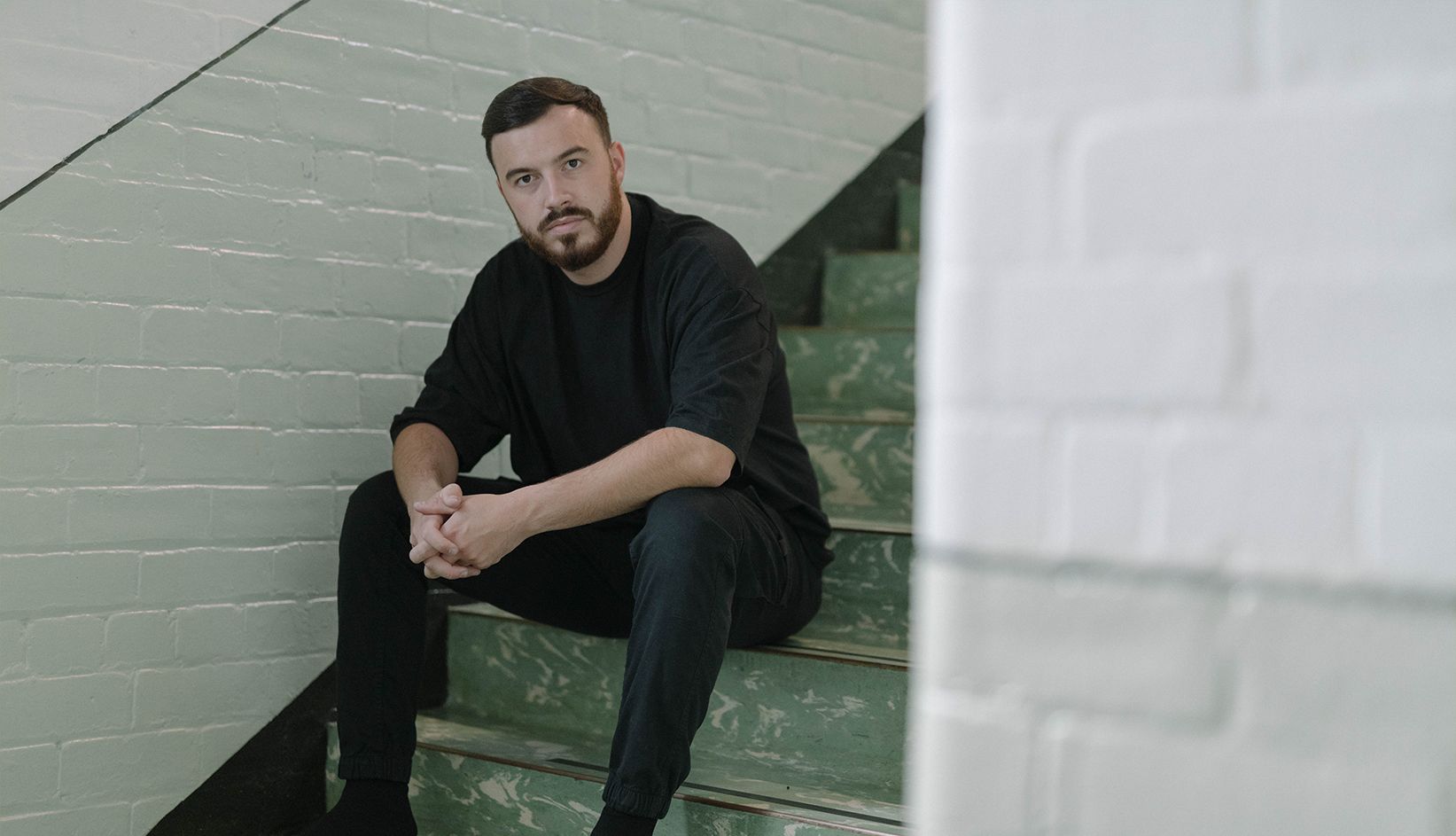 Interview with Luca De-Santo about his new single released on Outer Space Oasis
Hailing from Glasgow, Scotland, Luca De-Santo is a talented and fast rising electronic music artist. With 10 years of industry experience under his belt, he continues to grow attention and reputation by making use of his easily recognised melodic sound.
Over the years his releases on major labels like Carl Cox's Intec Digital has allowed him to appear on line ups with some of the world's best DJ's including Layton Giordani, Enrico Sanguiliano, Adam Beyer, Maceo Plex, Wehbba, Ida Engberg and many many more.
Over the last few years, Luca has had releases on labels like Intec Digital, Respekt Recordings, Sidra Music, Outer Space Oasis and more recently Surrealismo, a label allowing him to gain support in South America.
Luca is continuing to develop his sound in 2023 and with releases scheduled throughout the year it is looking like another great year.
Hi Luca! Thanks for talking to us, how are you doing?  
Hey, thanks for having me! I am very well thank you, great to be here talking with you guys. I am currently enjoying a cold, wet Scottish winter!
You are known for your progressive melodic techno sound, why is this the genre/style you chose to produce? What about it that resonates with you?  
When I was a younger producer, I made techno that was considered harder for that time. Back in 2017/18 my releases were predominantly 128-132bpm. Although it was faster, it always had the melodic elements. During the pandemic I had lots of time to immerse myself into different styles of techno, the slower more progressive and melodic style is where I found myself 99% of the time, watching sets, watching live streams and really vibing. I have always been influenced by melodies due to their euphoric nature. I am one of the rare people that music gives me goosebumps, it always seems to be a beautiful melody that does it to me. Also, for some reason, in my mind I have this strong connection between melodic music and the solar system. Sometimes I struggle to explain why I make this connection, but for me, euphoric melodies, and astronomy knit together perfectly. A lot of my recent track names are inspired by Greek mythology and the solar system, with spacey elements in them too.
You released your new single "What Have We Become" on Outer Space Oasis. What was the inspiration behind the track and what were you trying to bring the listener to experience? 
The inspiration behind this track was actually a few recent tracks from the melodic maestro Massano. I really focussed on the 'call and response' style within the elements, trying to achieve that consistent groove that keeps the mind and ears engaged. If you listen to the vocal, the main one says 'the connection between our worlds'. This, again, points to the connection between us and other life forms that I am certain exist. I am looking to display a range of production skills within the technicality of the track, whilst bring new listeners on this journey with me!
<iframe style="border-radius:12px" src="https://open.spotify.com/embed/track/22xyJlZlS2BDixouli0aVj?utm_source=generator" width="100%" height="352" frameBorder="0" allowfullscreen="" allow="autoplay; clipboard-write; encrypted-media; fullscreen; picture-in-picture" loading="lazy"></iframe>
Tell us more about yourself. New music, events and projects to tell us about?  
I am a dedicated producer more than anything else. I used to play a lot of gigs before the pandemic, but since then I have fully dedicated myself to my craft and I just want to keep levelling up. I have no events in my diary, but I am ok with that right now. I would like 2024 to be a breakthrough for me, then I can focus on playing the right shows that are aligned with my sound and vision. For now, I want to keep pumping high quality music out, build my following, build my Spotify profile and open doors into the right circles, and I am settled on that as my strategy!
Take us through a day in your life, from a possible morning routine through to your production work and otherwise, please. 
I still work as a Project Manager, I have been working in the same organization since I was 16, so I still love that side of my life. I try to start and finish one track a week and my dedicated studio time is at the weekend so let's start there…
Friday, I get into the studio around 12pm, accompanied by a can of Red Bull, I am convinced it helps my creativity. I will start by laying down a kick and a bassline, that's where I start every track, it is the foundation after all. I will work on the early stages of the track until about 6pm when my Wife comes home, then I will shut the studio up for the evening and have dinner. I spend most Friday's watching TV and spending time with family, letting my ears rest for the next day.
Saturday, I will get up and wash the car usually, need to keep on top of that in rainy Scotland! Then I will get back to the studio work, taking the kick and bassline through into the main drums, leads, synths, arps, plucks and stabs etc. On a good weekend, I will have all the main elements and arrangement completed by a Saturday evening.
Sunday, I will do my weekly grocery shopping, then head back and mixdown the new track. Of course, in the event of writers block for a whole weekend, I will sit in the studio in the dark banging my head off the desk… lol.
There have been quite a few amazing electronic music artists to emerge from Scotland like yourself, what was it like growing up there and who were some of your local heroes?  
Yeah, Glasgow has produced amazing artists right across the spectrum. Growing up here was great, the pride of Glasgow (and Scotland as a whole) is strong among every discipline. I have spent time as a DJ, Producer and Promoter over the years and I did always feel like the scene was very accepting. I will be honest though, my local hero is a man relatively close to me, he actually taught me my foundations in music production. His name is Stephen Kirkwood, he releases on labels like Anjuna, Vandit and Stress. We build each other up, promote each other and when we get together, we talk music like there is no tomorrow. He regularly plays big shows and is a regular on the white isle, super proud of what he has achieved. For anyone that hasn't yet, check him out, wicked producer.
Who did you look up to and why? If you were a tour-guide for nightlife in Glasgow, what would be the clubs you'd take the people to see and what local DJs do they need to hear?
I guess the answer to this is different now that I am fortunate enough to have perspective in life. I look up to my Dad, very much so in a 'normal life' sense, but in music I have many role models.
Hmm, a tour guide in Glasgow nightlife? That's easy. I would start by teleporting back to 2011/2012 era when the famous Arches was still open, for anyone that didn't experience that, you seriously missed out. Now though, I would start at the famous Sub Club, followed by Club 69 in Paisley, then onto SWG3 Galvanisers for a big warehouse show finishing in Nico's Bar, can't forget about Nico's.
Local DJ's are in their thousands in Glasgow, but a hand selected few are where I would start. Stephen Kirkwood who I already mentioned & Big Gal (Steven Galoni) the Italian maestro both hailing from Skapade Studios in Dumbarton, Glasgow. Both beaming with deep, melodic, progressive vibes, seriously good artists both in the DJ and Producer sense. Lloyd Keary and Jamie Anderson, who both run an event called 'Octave' are two to watch, Lloyd has picked up heavy support on his productions from Skream, and they are both dedicated to the cause. Finally, a DJ and Producer called Calvin Logue, we both make and play different sounds, but he is a local hero from Glasgow, no matter the sub-genre.
What's a book you've read or film you watched that has left an impact on you, and why?  
Honestly, I don't read books.
A film that has left an impact on me is Miami Vice, the one with Colin Farrell and Jamie Foxx. I'm not sure the impact, it just makes me feel class when I watch it! I guess when I watch films set in Miami, it makes me dream of one day travelling there for music, seeing it in person, as I have only ever seen it on a screen. Playing a set at Club Space Miami then heading to the beach at lunchtime when it closes is an ideal day for me, that's a dream I need to achieve!
Apart from music, what makes you happiest?  
I have a deep interest in cars and motorbikes, that's where I spend the rest of my spare time (when I am not with family). I like to watch the Moto GP and Formula 1, whilst also keeping my own car and motorbike clean, another passion I would call it.
What does the remainder of 2023 hold for you? Anything you can share with us? 
I have one more release to close out 2023, What Have We Become on Outer Space Oasis records. I plan to throw the kitchen sink at this in terms of promotion, closing 2023 out with a bang. I have 2 EP's that are with labels currently waiting on a response for signing, so I am hoping to have more music to release into the world in the first quarter of 2024. I am going on a vacation to Tulum, Mexico over Christmas and New Year and while I am there, I am attending Zamna to watch Adriatique and Innellea, I will be extracting a massive amount of inspiration from that.
Thanks for chatting with me, much appreciated, until next time, PEACE!
Luca De-Santo "What Have We Become" is out on Outer Space Oasis – Buy here
<iframe style="border-radius:12px" src="https://open.spotify.com/embed/artist/6e7bCoW2C3P9q9RBA9ZSjc?utm_source=generator" width="100%" height="352″ frameBorder="0″ allowfullscreen="" allow="autoplay; clipboard-write;
Follow Luca De-Santo https://www.instagram.com/luca_desanto_ofc/ https://www.facebook.com/LucaDeSanto13/ https://soundcloud.com/lucade-santo