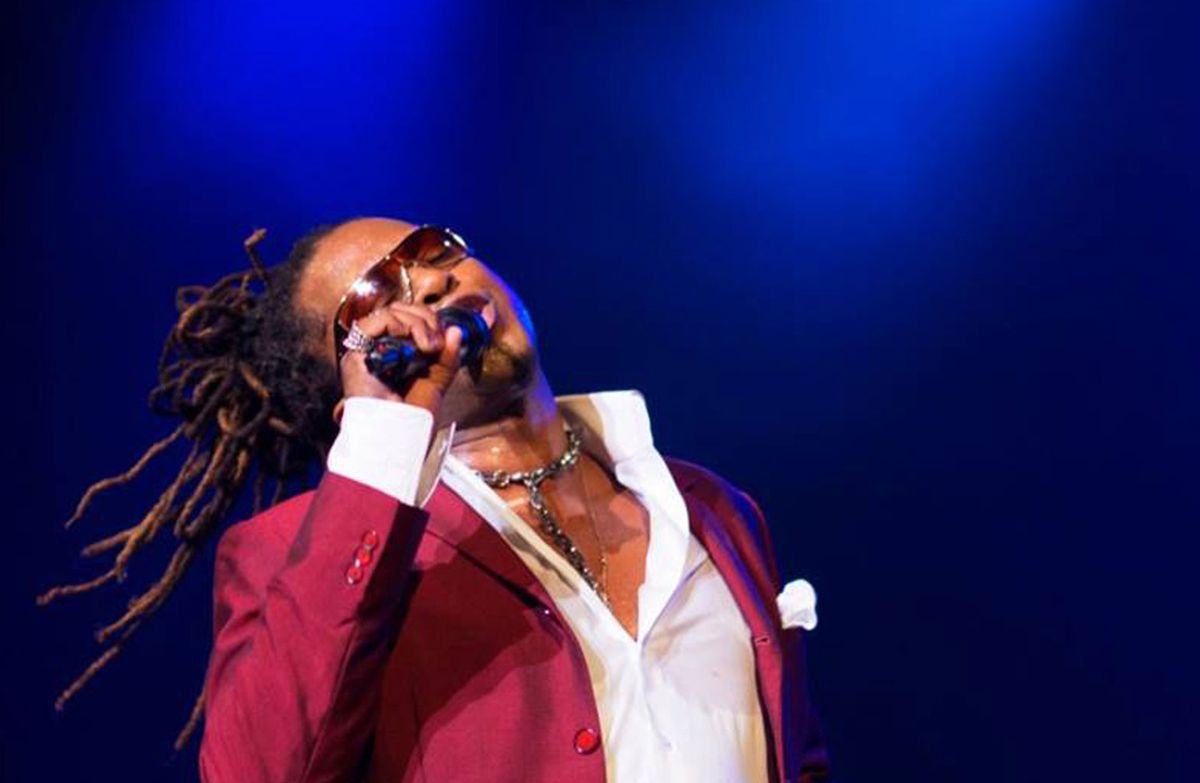 This is Eric Redd: the Captivating Artist Taking Electronic Dance Music by Storm
Eric Redd's career has been filled with interesting turns, surprising moments, and remarkable achievements but above all, standing at the forefront every time, his journey has been nothing short of creative. With an enthusiastic loyalty to feeding his passion, Eric Redd has taken on many creative pursuits throughout his career; starting as a professional dancer and later establishing his now sought-after reputation as a Songwriter and Vocalist, Eric Redd has taken an exciting path into the Electronic Music realm, making his mark on the genre as he keeps paving his way.  
A multi-faceted Artist, there seems to be no way of slowing down Eric Redd; having built a powerful momentum, his determined drive continues to push him into finding new and innovative ways of expressing his seemingly boundless creativity. With a history of working across a diverse range of genres, having performed, toured, and recorded with top industry names like k.d. lang, Coolio, and The Sara Lee Band, to name only a few, Eric Redd's own sonic expression now appears as a unique culmination of his expansive musical experiences. Having set out in 2015 to carve out his own musical identity within Electronic Dance Music, Eric Redd formed his band, The Movement; with an ambition to introduce his sound to genre enthusiasts around the globe, Eric Redd emerged to make his own stamp on the landscape of Electronic Music and ever since his popularity has only soared.  
The live performances staged by Eric Redd and his band are perhaps best defined by the electrifying energy and pulse-racing vibes they continually emanate. Seemingly ingrained in the very core of Eric Redd appears his lively performance style; dynamic in character, his live sets are unforgettable in their visual vibrancy and sonic boldness. As he ignites stages with his magnetic live persona, Eric Redd shares an innovative approach to performance within Electronic Music; disregarding the standard to use solely electronic means, Eric Redd instead merges the sounds produced by both live players and technological mediums, curating shows unlike any other. Having travelled around the world, lighting up dancefloors with his intoxicating energy, and working with VIP DJs like Eddie Amador, Ralph Rosario, and Fenix, Eric Redd is making an impression.   
Now, as he firmly cements himself at the helm of innovation within Electronic Dance Music, pushing the boundaries of the genre to emerge as a true trailblazing force, Eric Redd is most certainly on a path to achieve even more outstanding successes. So, with a promise to continue delivering extraordinary live shows and unmissable productions, Eric Redd is one to keep watching. 
Eric Redd Online: