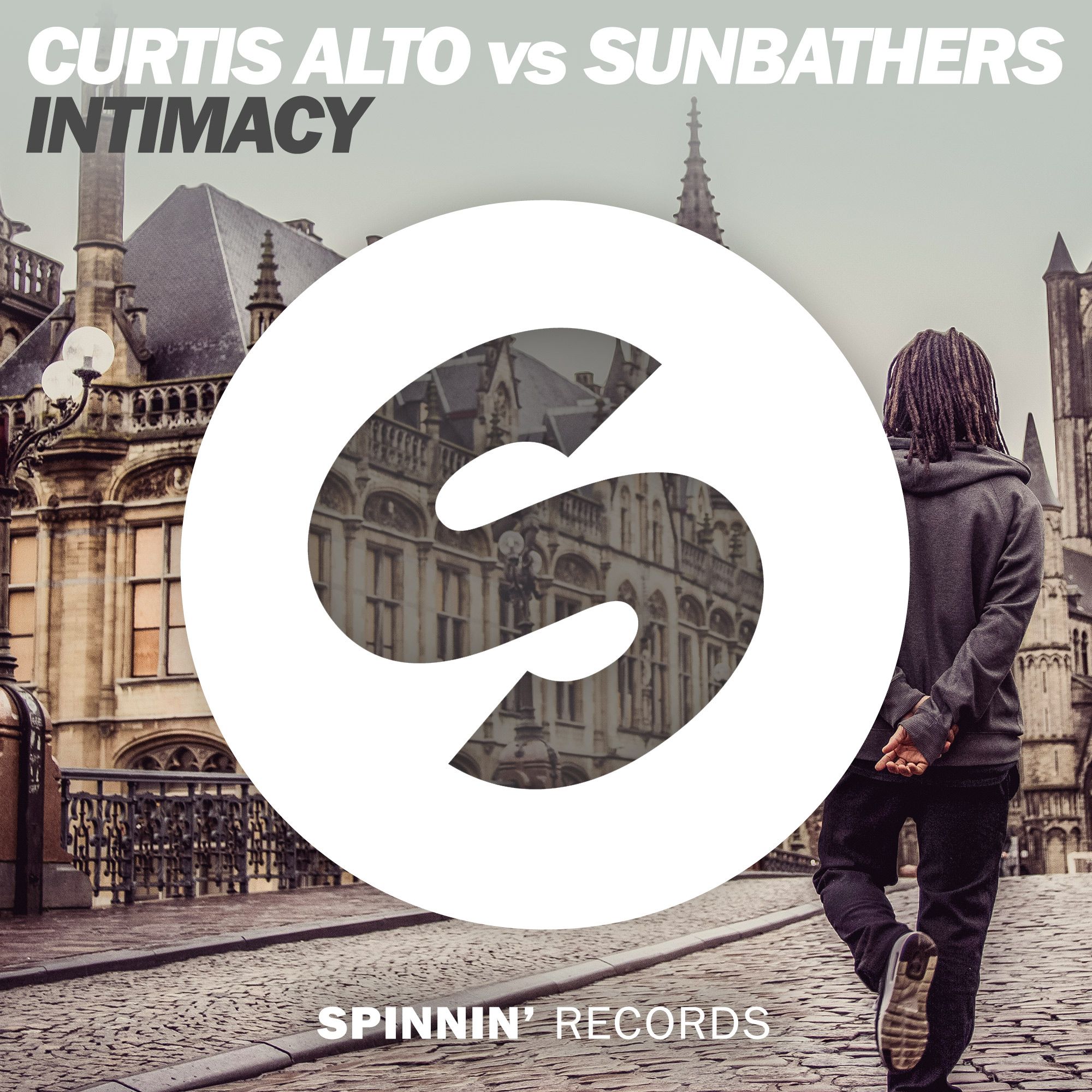 Curtis Alto vs Sunbathers - Intimacy
Proving to be a truly international affair, Belgian brother trio Curtis Alto have teamed up with American indie-rock band from the DMV, Sunbathers, on new single "Intimacy." Out today via world's largest dance label Spinnin' Records, "Intimacy" combines captivating melodies and smooth guitar licks with a catchy vocal part in the drop.

From percussion, guitars, vocals, synth, and more, "Intimacy" is a unique genre conglomerate that fuses the best of melodic house with an indie vibe. The drop is made of organic instruments such as guitar and bass guitar.
To accompany the single, Curtis Alto has produced a visual counterpart to the "Intimacy" single on the track's official music video. Filmed in Ghent, Belgium and directed by Epic Cinema's Stijn Verlinde, the video features Belgian freestyle dancer Alex The Cage manoeuvring his way through the city under the choreographic supervision of IshAgency's Ish Ait Hamou, who you may recognize as a judge on the Dutch-Belgian version of So You Think You Can Dance. For nearly three-minutes, we watch as Alex dances his way through the Ghent cityscape as his fluid movements perfectly embody the single's smooth guitar licks and entrancing melodies. It features a new way of filming whereby the camera follows the dancer's moves, which adds a lot of dynamism to the video.

"Intimacy" already got picked up by some big names in the scene. Curtis Alto: "Getting the (early) support from the likes of Oliver Heldens, Dimitri Vegas & Like Mike, Lost Frequencies and Felix Jaehn means a lot to us and we are very grateful for it!"

"Intimacy" is Curtis Alto's second release on Spinnin' Records after "Afraid" in the fall of 2016. "Afraid" charted for weeks in Belgium and received immense airplay on all major radio stations. On Spotify, the single surpassed two million streams and received support from the likes of Robin Schulz, Lost Frequencies, and Sam Feldt. You may also be familiar with one of their many approved remixes of a.o. Passenger, Alice on the Roof, or Milo Meskens. Looking forward, make sure to catch one of Curtis Alto's live performances featuring a DJ, and live percussion and guitar.

Curtis Alto vs Sunbathers – 'Intimacy' – Out Now on Spinnin' Records
https://spinninrecords.lnk.to/Intimacy